Categories >
Guides and Tips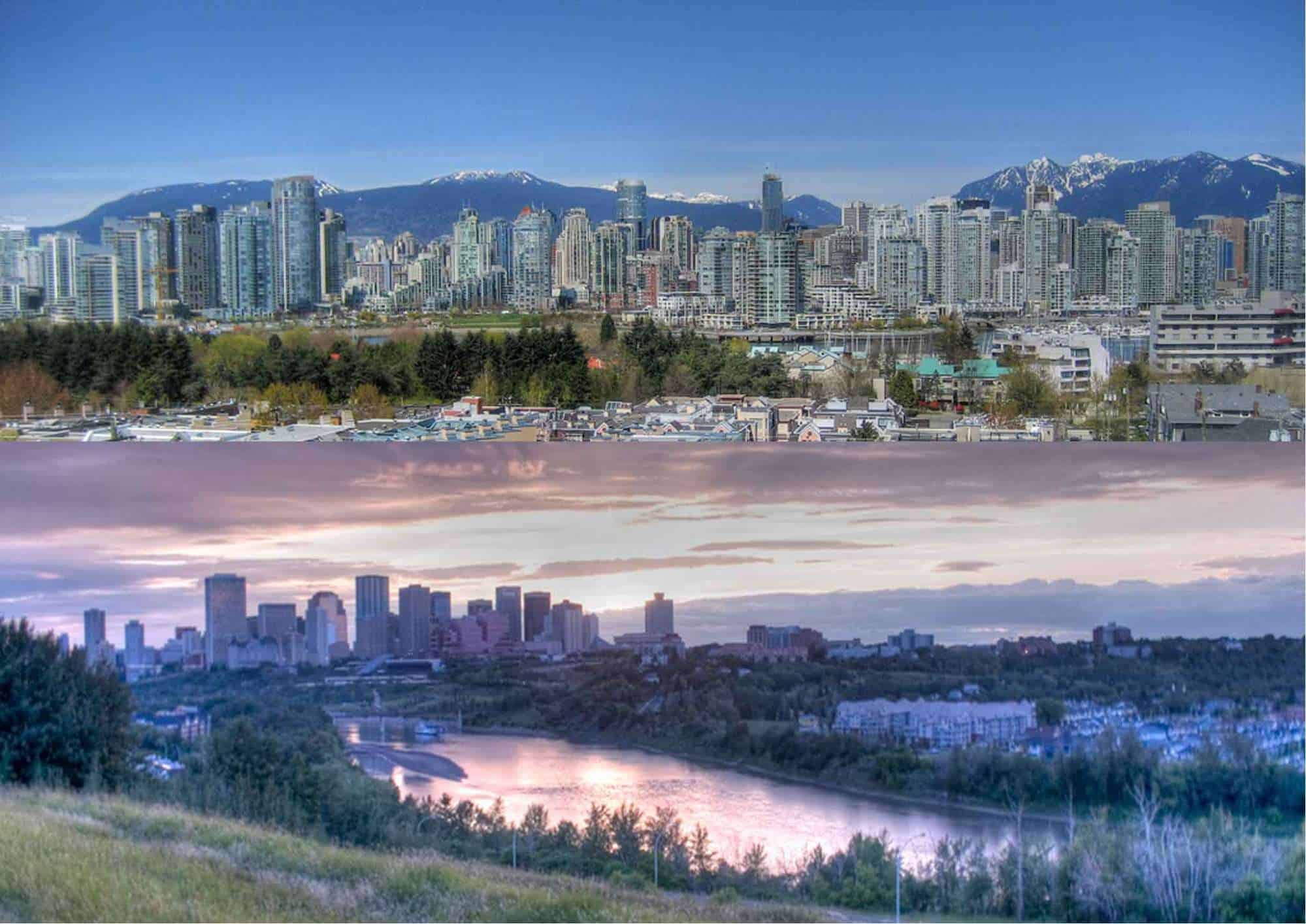 Edmonton vs. Vancouver: Which city is better to live in?
Choosing a better place to live between Edmonton and Vancouver isn't black and white. A lot of considerations and factors play into the best one that would ultimately suit you.
Is Edmonton better than Vancouver?
Edmonton is the better place to live compared to Vancouver, based on the six aspects we listed and analyzed. While preferences play a crucial role in choosing, ultimately, Edmonton has cheaper living costs, better opportunities, and investments.
| | | |
| --- | --- | --- |
| Elements | Winner | Summary |
| Cost of living | Edmonton | Edmonton has a lower cost of living than Vancouver by 26% |
| Demographics | Tied | Edmonton and Vancouver have a diverse and multicultural demographic, relative to their population. |
| Public Transit | Edmonton | The public transit in Edmonton is more affordable and convenient than Vancouver. |
| Education | Vancouver | Vancouver has more choices for education for every level than Edmonton. |
| Employment | Edmonton | Job hunting in Edmonton is less competitive and saturated than in Vancouver. |
| Housing | Edmonton | Housing in Edmonton costs less than a third of the price in Vancouver. |
1. Cost of Living
The cost of living is a crucial factor when deciding where to live because it determines your expenses and how much you can save based on your disposable income.
Rent, food, and transportation are examples of basic necessities and expenses. According to LivingCost, Edmonton has a 26% lower cost of living than Vancouver.
The average after-tax salary in Edmonton is sufficient to cover living expenses for 2.1 months, compared to 1.7 months in Vancouver.
Additionally, Edmonton is ranked 7th and 6th for Vancouver as the best city to live in Canada and 71st and 59th as the best city to live in the world.
Here is a short summary of the cost of living in Edmonton and Vancouver:
| | | |
| --- | --- | --- |
| | Edmonton | Vancouver |
| Cost of living one person | $1692 | $2298 |
| Cost of living Family | $3911 | $5346 |
| One person rent | $879 | $1414 |
| Family rent | $1435 | $2463 |
| Food expenses | $531 | $584 |
| Transport expenses | $156 | $147 |
| Monthly salary after tax | $3568 | $3829 |
Data retrieved from LivingCost.org for
Edmonton and Vancouver
.
2. Demographics
A person's sense of belonging, adjustment, and experience in the social environment can be influenced by a place's demographics. That's why it's crucial to consider it to save yourself from feeling uncomfortable with people.
Relative to each of their population, both Edmonton and Vancouver have a diverse and multicultural demographic.
Demographics in Edmonton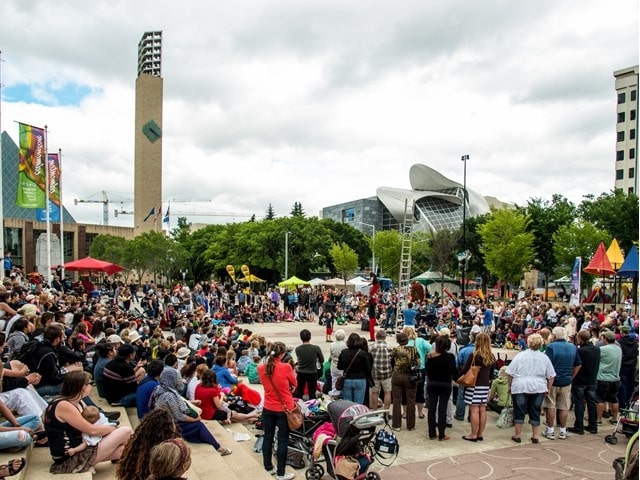 According to the Canadian census, Edmonton is a culturally diverse city with large ethnic and cultural groups.
In 2016, the top six ethnic origins were: Canadian (17.4%); East and Southeast Asian (15.9%); South Asian (9.5%); Aboriginal (6.4%); African (6.1%); and Latin, Central, and South American (2.3%).
In terms of religion, Edmonton is home to many faiths, such as Christian (59.1%), Sikh (1.8%), Buddhist (1.5%), Muslim (4.1%), Jewish (0.3%), Hindu (1.4%), Aboriginal spirituality (0.2%), Other religions (0.5%), and irreligious (31.1%).
That said, Christianity is the most prevalent religion in Edmonton.
Also, according to the 2016 Statistics Canada Census, there were 932,546 people in the city's urban areas, 50.1% of whom were women and 49.9% were men. The population's average age is 37 years old.
Demographics in Vancouver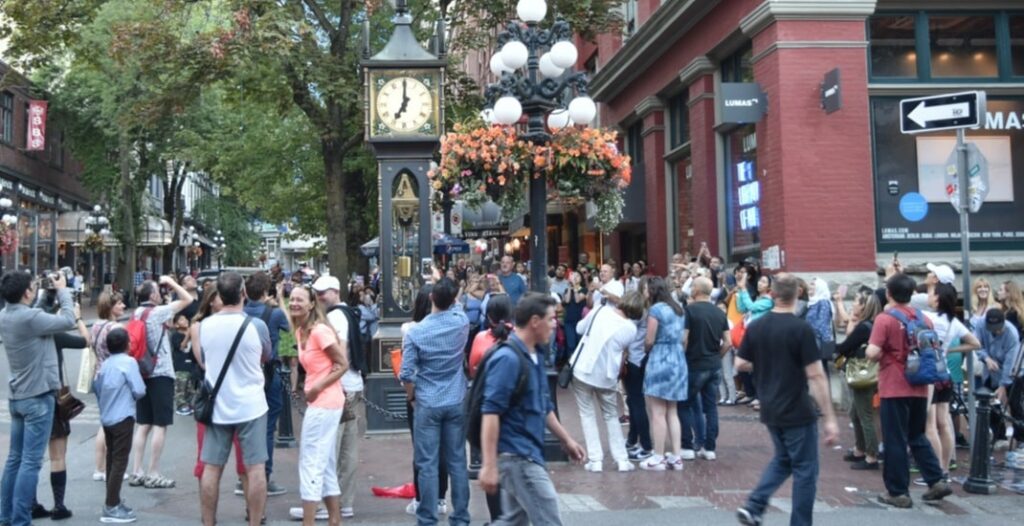 Based on the Canada Census, Vancouver has a very diversified population, including members of many different racial and cultural groups.
The six most prevalent ethnic origins worldwide in 2016 were Chinese (26.5%), South Asian (6%), Filipino (5.8%), Southeast Asian (2.7%), Latin American (1.7%), and Japanese (1.6%).
Vancouver, Canada's Asia-Pacific gateway, welcomed many immigrants from Hong Kong following the signing of the Sino-British Joint Declaration in 1984, resulting in substantial changes to the city's ethnic composition.
Moreover, Vancouver is one of the most populated cities in North America, and it has the biggest Chinatown outside of San Francisco, along with immigration from Taiwan and mainland China.
Vancouver has a religious mix of 50.9% Christians, 36.3% No Religion, 5.8% Muslims, 2.0% Sikhs, 2.1% Buddhists, 1.6% Hindus, 0.6% Jews, and 0.7% Other.
Age-wise, the most populated age group in the City of Vancouver in 2016 was 25 to 34-year-olds, who made up 20% of the population, according to the 2016 Statistics Canada Census.
Also, people 80 and older, who make up 2% of the population, were the age group with the lowest population.
3. Public Transit
Getting from point A to point B in a timely and affordable manner is crucial in choosing where to settle. Convenient transportation can save you time and money when travelling back and forth from home to work, school, or leisure.
Comparing both cities, public transit in Edmonton is cheaper and more convenient than in Vancouver. This also applies in terms of applying for transport cards and following fare schemes.
Public Transit in Edmonton
Public transportation in Edmonton is one of the best ways to get from one location to another. Edmonton has a well-developed public transportation system that can quickly transport you from one place to another.
So, it's also far less expensive than owning and maintaining a new car.
Edmonton Transit Service (ETS) operates a bus and a Light Rail Transit (LRT) system. The LRT in Edmonton is not the most widespread, but it can cover long distances in a short amount of time.
The LRT is also one of the quickest modes of transportation in Edmonton. The LRT system serves as the backbone of Edmonton's transit system, with 18 stations spread across two train lines.
Buses are more extensive, but they are slower than LRT trains. The combination of the LRT train service and the bus system provides a quick and vast system to meet all your transportation needs.
Here's a list of the Edmonton Public Transit Fares for both buses and LRT.
| | | | |
| --- | --- | --- | --- |
| | SINGLE FARE | BOOK OF 10 TICKETS | MONTHLY PASS |
| Youth (12 – 24) | $3.50 | $19.75 | $73.00 |
| Adult (25 – 64) | $3.50 | $27.75 | $100.00 |
| Senior (65+) | $3.50 | $19.75 | $35.00 |
Data retrieved from
PrepareforCanada
.
Public Transit in Vancouver
TransLink, the Metro Vancouver transportation authority, manages all Vancouver Public Transportation. TransLink operates several public transportation options in Vancouver, and tickets are transferable between buses, SkyTrains, and SeaBus.
The SkyTrain, with an average speed of 35 km/h, is an efficient way to meet your transportation needs in Metro Vancouver.
SkyTrain operates automated trains that travel throughout the city on both underground and elevated tracks. The transit system was named SkyTrain because it mostly runs on elevated tracks.
Buses run through neighbourhoods at regular intervals between 5:00 AM and 1:00 AM.
Buses connect various neighbourhoods in the city to major destinations and SkyTrain stations. Buses can take you almost anywhere in Metro Vancouver.
The longer the distance, however, the more buses you will most likely have to change, resulting in longer travel times.
Here's a fare list for bus, SkyTrain, and SeaBus journeys for each fare zone in Metro Vancouver.
| | | | |
| --- | --- | --- | --- |
| | Adults | Compass Card | Concession |
| One Zone | $3.05 | $2.45 | $2 |
| Two Zone | $4.55 | $3.35 | $3 |
| Three Zone | $5.90 | $4.60 | $4.05 |
| Translink Day Pass | $10 | – | $8.45 |
Data retrieved from
PrepareforCanada
.
4. Education
Education is vital in choosing a place to live since it involves social life, a potential career, and finances. This can be education for international students, your children, post-graduate studies, and more.
Education is essential when deciding where to live because it involves finances, a potential career, and social life. This can include education for international students, your children, post-graduate studies, and more.
That said, Vancouver can offer more options for education at different levels and is diverse enough for international students to apply based on their budget.
All permanent residents and citizens under the age of 20 in Canada have the right to free education through the end of secondary school.
Edmonton Education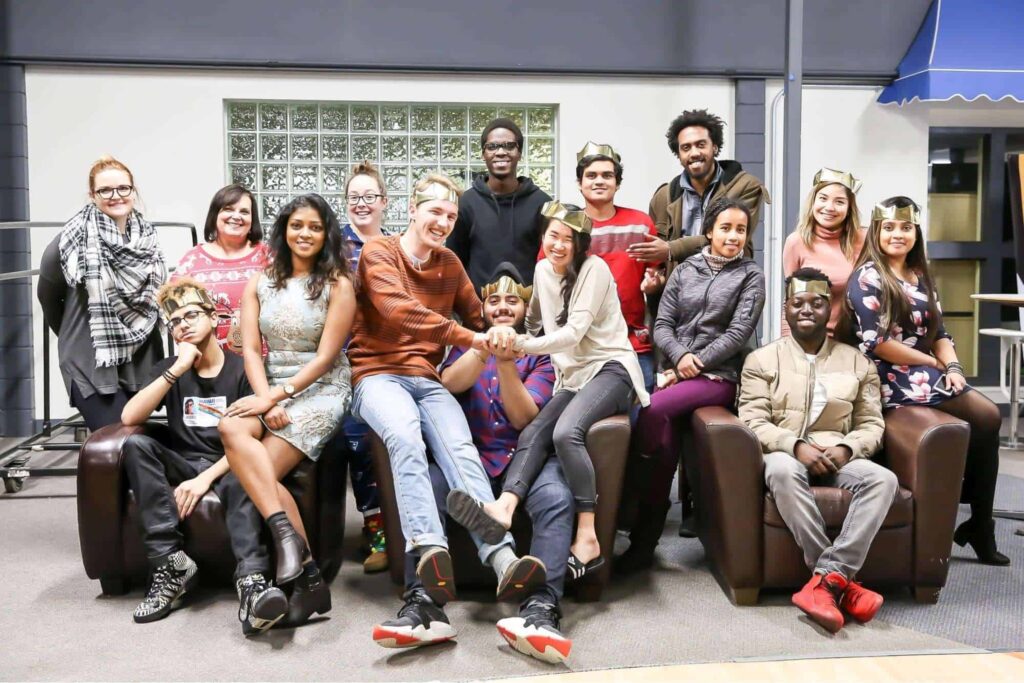 The Edmonton region has an excellent educational system that includes charter, private, public, and separate school systems. Alberta has one of the best education systems in Canada and the world.
In the past, students have done well on international ranking tests and diploma examinations.
Edmonton has eight post-secondary institutions, such as universities, colleges, and polytechnics. The University of Alberta is consistently ranked as a top-tier institution in the world, and it is one of Canada's top four.
On that note, the Northern Alberta Institute of Technology is one of the country's largest polytechnics and one of the top three research colleges in Canada.
Lastly, tuition is not charged for elementary, junior high, or senior high school for children of international students in Edmonton's two government-supported school systems: public and Catholic (separate).
Vancouver Education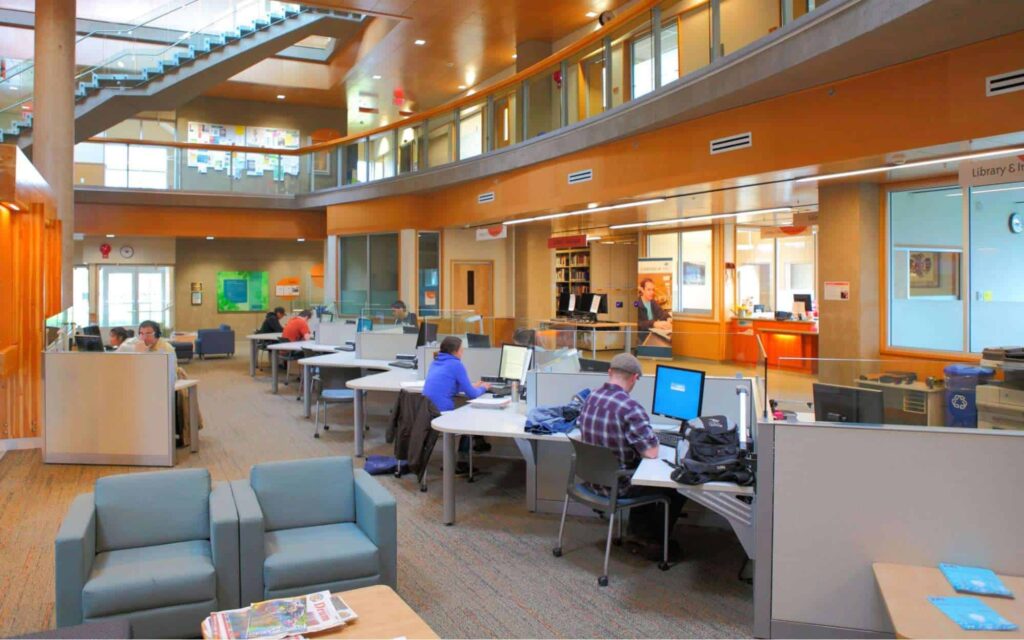 British Columbia has one of the best school systems in Canada, and education in Vancouver is generally of high quality.
Public education in Vancouver is free for all residents, including permanent residents and those on work visas.
In Vancouver, there are numerous excellent private schools. Private school enrollment is competitive, as opposed to public school enrollment, and expats should apply early on if they want to secure a spot for their child at their first choice.
Expats who want to study at a university or college in Vancouver have several options. A special mention should be made of the University of British Columbia.
The Vancouver Film School is also noteworthy. Because of its thriving film industry, Vancouver has earned the moniker "Hollywood North." This means that students at the film school have numerous opportunities to put theory into practice, which is rare in the world.
5. Employment
Both Edmonton and Vancouver have many potential job opportunities, but getting a job in Vancouver can be more challenging and more competitive than in Edmonton.
Employment in Edmonton
Edmonton has numerous advantages to finding stable white and blue-collar jobs. It is home to many large corporations and businesses, meaning there are always job opportunities.
Companies such as ATB, Telus, Canadian Western Bank, Grainger Canada, the provincial government, and Alberta Health Services, among others, have regular job postings for white-collar jobs.
Small and mid-sized logistics companies are also hiring drivers, loaders, and moving assistants.
Other industries thriving in Edmonton include technical support and retail.
Edmonton's location is another plus. The city is located in the heart of Alberta's oil and gas industry, making it ideal for those looking for work in this industry.
The annual median salary in Edmonton is approximately $98000.
Employment in Vancouver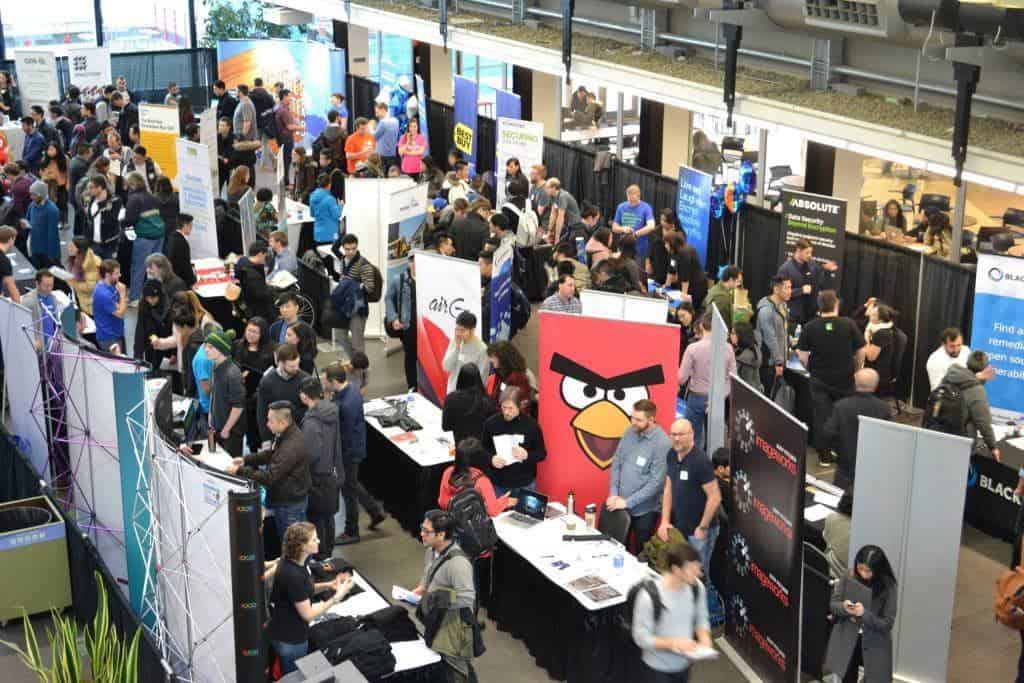 The labour market in Vancouver has been extremely competitive for expats because the province already has a sufficient number of highly skilled local graduates. However, the economy has been booming in recent years, and no end is in sight.
Vancouver is home to many international corporations. According to the government, this could be a golden opportunity for expats.
Between 2019 and 2029, British Columbia expects to have 861,000 job openings. More than three-quarters of these openings will require some level of post-secondary education and work experience.
So, the demand for skilled workers will outnumber the supply, requiring the hiring of skilled expats in Vancouver.
6. Housing
It's important to consider settling down and investing in housing projects when choosing a place to live. Having your own house is also relatively cheaper than renting in the long-run.
Furthermore, homeowners have the chance to sell their house if they do decide to move to a different place again.
According to CanadaImmigrants, as of October 2022, the average house price in Edmonton is $382,000, and the average price in Vancouver is $1,155,300. Vancouver is over three times more expensive than Edmonton.
Ultimately, Edmonton is the best choice for young professionals, immigrants, or families if they prefer to own a house soon once they settle down.
Conclusion: Edmonton vs. Vancouver
To sum up, Edmonton is probably the best place to live than Vancouver because it is affordable, has better job opportunities, and has a greater shot at investing in a long-term housing project.
However, if you want a more busy, large, and highly competitive environment, then Vancouver may be the right city for you.
One of the most appealing things about Edmonton is that it's one of Alberta's largest cities yet is relatively affordable and has enough resources for young professionals or immigrants to develop and grow.
FAQs about Edmonton and Vancouver