Categories >
Guides and Tips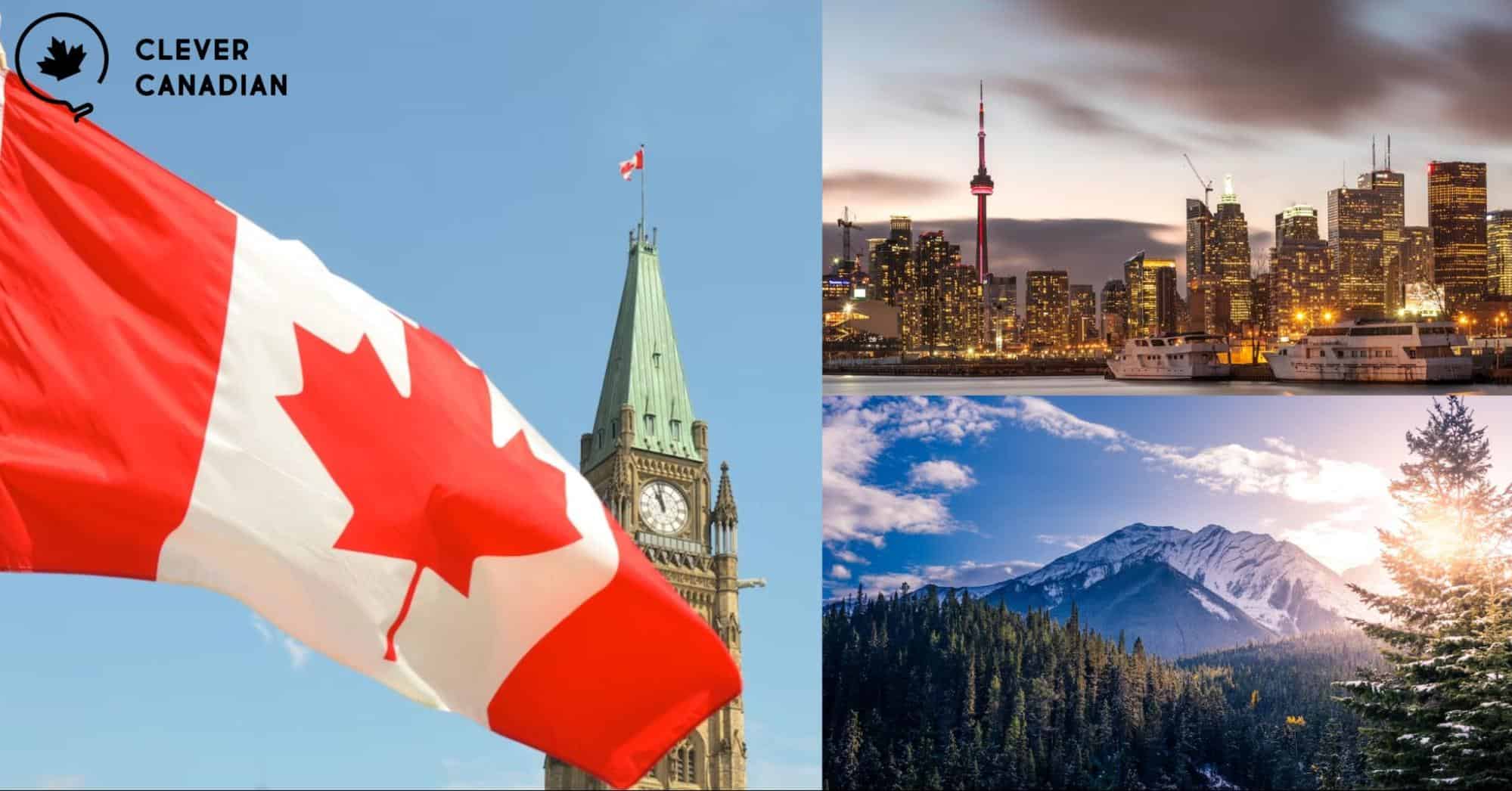 10 Things Canada is Known and Famous For
Perhaps you already have some knowledge about Canada. Over 35 million people live in the second-largest country in the world by landmass. Its terrain, which includes mountains, woods, prairies, and coasts, is likewise quite varied.
But what else is Canada notable for, though? Keep reading and be amazed with the ten spectacular suggestions you can do in Canada.
What Is Canada known for?
Canada is famous for its well-known Canadian Rockies, as well as its natural wonders, interesting culture, and endless opportunities for outdoor adventures.
Most people also know Canada for its ties to the history and production of maple syrup, and its delectable cuisine, such as poutine.
So are you prepared to make plans for a North American journey in this friendly nation with so much to offer? Read on to learn more about these 10 fantastic things Canada is known for to get some inspiration.
1. Culture and traditions that moulded the nation.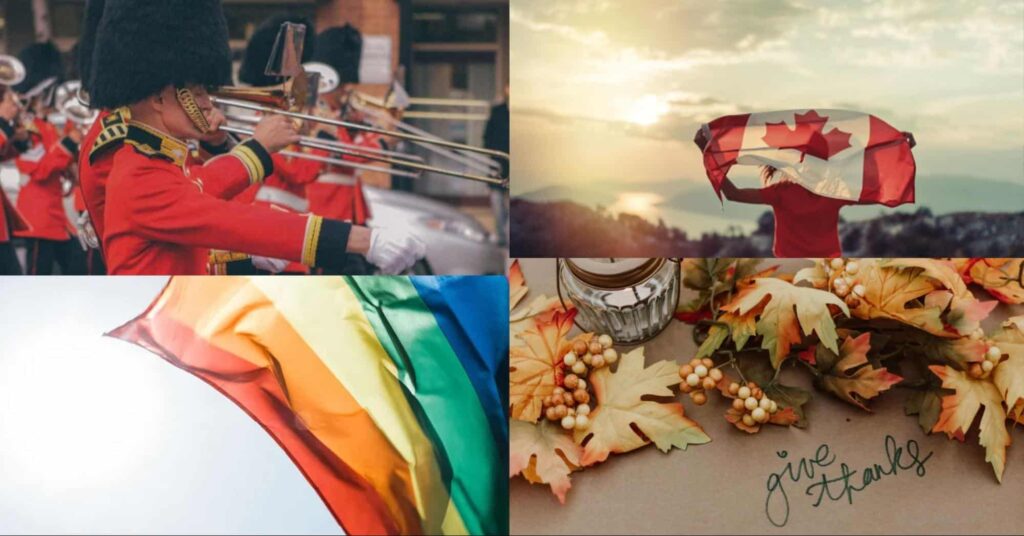 Canada is a country that is full of inconsistencies and contrasts. It's a location where you can wander through busy metropolitan streets one second and find yourself in untainted wilderness the next.
There are a lot of elements that make Canada special and well-known around the world. For instance, its diversified culture demonstrates a dedication to inclusivity and diversity.
1. Canada's Culture
The artistic, gastronomic, intellectual, comedic, musical, political, and popular aspects of Canadian culture are sociological facets that are typical of both Canadians and Canada.
Canada's culture has been influenced by both its own indigenous cultures and the traditions of Europe, particularly the British and French, throughout its history.
The cultures of Canada's immigrant groups have gradually influenced one another to create a cultural mosaic known as Canada. 
Due to migration between the two countries, television, the same language, and proximity, the people have also been influenced by American culture.
2. Canada's Tradition
Millions of immigrants brought their customs to Canada over the years, and they effectively merged them with those practised by the indigenous peoples.
Depending on the traditions a family has chosen to bring with them from their former country, different Canadian families may have very different traditions. In general, each region of Canada has its own traditions and practices.
In Canadian districts, the many ethnic communities each have their unique traditions. Some, like Thanksgiving, are only observed in the United States, while others, like Christmas, are observed by the majority of the world's nations.
The majority of Canada's customs and rituals include remembering important dates in someone's life. Some of the most well-known Canadian customs are used to celebrate weddings, birthdays, funerals, and school graduations.
2. Natural sights that are iconic due to their splendid beauty..
Canada is unique for a variety of reasons, but some of its most recognizable characteristics are its natural wonders.
The Fjords of Gros Morne, Niagara Falls, Banff National Park, and the Northern Lights are just a few of the breathtaking landscapes and different ecosystems that Canada is home to.
1. The Fjords of Gros Morne
You can't talk about Canada and not mention the Fjords of Gros Morne. This Canadian UNESCO World Heritage Site is located on the western coast of Newfoundland and Labrador.
With its unique geographical features, Gros Morne Fjord National Park offers visitors the opportunity to explore its incredible hikes, iconic views and fascinating wildlife.
If you are looking for a unique adventure in Canada, then Gros Morne is one that should be at the top of your list!
Highlights:
• A stunning area with majestic fjords, high cliffs, granite rock formations and mountain peaks.
• Offers a never-ending series of wonders and delights.
• Offers highlights of a cultural heritage rich in humour and creativity – festivals, music, art.
Where:
P.O.Box 130, Rocky Harbour, NL, Canada
Operating Hours:
8 AM – 5 PM
Contact Details:
+1 709-458-2417
Insider Tips
You can hike the amazing landscape along the earth's mantle, or climb to life-changing summits.
It's also a great place to observe nature in action. During your visit you may spot whales swimming in the fjords or pastel-coloured dragonflies hovering over the lakes.
In addition to being a hiker's paradise, this spectacular natural area has plenty of activities for those who prefer to just relax and take in the majestic views from their camera lens.
2. Niagara Falls
Canada is home to one of the world's most beautiful and impressive natural wonders – the majestic Niagara Falls. This incredible sight consists of three waterfalls and straddles the border between Ontario and the US states of New York and Pennsylvania.
Niagara Falls is a breathtaking geological marvel that attracts thousands of tourists each year. It's also a popular spot for daredevils and thrill-seekers who have traversed over or even go over Niagara Falls in all sorts of vehicles, from barrels to kayaks.
Highlights:
• It has an impressive amount of water flowing over it.
• It also features thrilling attractions, interactive exhibits, miles of hiking trails, and delectable dining options in a family-friendly environment.
Where:
5710 Kitchener Street Niagara Falls, Ontario L2G 1C1 Canada
Operating Hours:
8:30 AM – 5 PM
Contact Details:
+1 905-688-3817
Insider Tips
You can take special boat cruises directly into the fall itself.
The powerful beauty of Niagara Falls has also been immortalised in books and films, making it one of Canada's most recognizable natural landmarks around the world.
So if you're travelling through Canada, make sure you stop by this incredible attraction – it can be experienced from land, air or water!
3. Banff National Park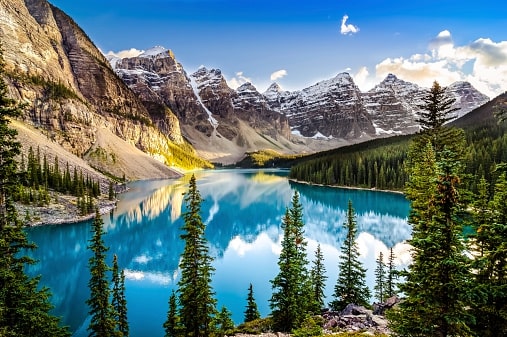 Banff National Park is one of the most visited places in Canada, and for good reason. Located in the heart of Alberta's Rocky Mountains, it's a stunning destination with towering peaks, glacial lakes, and unspoiled forests.
Highlights:
It offers different top attractions to visit which are:
• Banff Gondola
• Moraine Lake
• Icefields Parkway
• Peyto Lake
• Johnston Canyon
Where:
224 Banff Avenue Banff, AB T1L 1A1
Operating Hours:
8:30 AM – 5 PM
Contact Details:
+1 403-762-1550
Insider Tips
Hiking, skiing, camping and sightseeing are just some of the activities you can enjoy here.
In addition to its natural beauty, Banff National Park is also a great place to observe wildlife. The park is home to grizzly bears, black bears, elk, moose and caribou—just to name a few!
Tourists flock to Banff National Park by the thousands every year to take in its breathtaking views and get up close and personal with some of Canada's cutest animals.
4. Northern Lights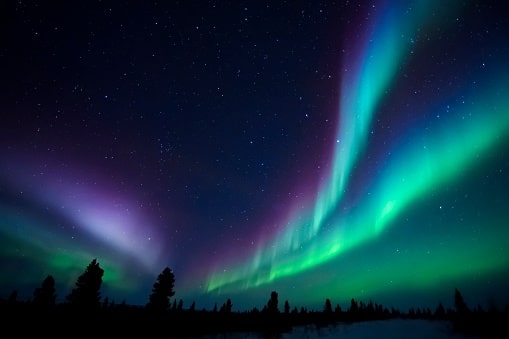 Did you know that the Northern Lights are one of the things that make Canada famous? These natural light displays can be seen in the sky above the Arctic and sub-Arctic regions of Canada.
They're caused when electrically charged particles from the sun collide with gas atoms in the Earth's atmosphere, and the results are absolutely breathtaking.
There's nothing quite like seeing the Northern Lights for yourself. If you're lucky enough to catch a sight of them, make sure to take some photos or videos to share with your friends and family.
Canada takes great satisfaction in exhibiting our national parks to visitors from across the world, who number in the millions. You won't be let down if you experience Canada's natural treasures, whether you're a native Canadian or just passing through temporarily.
3. Some famous people who are actually Canadian.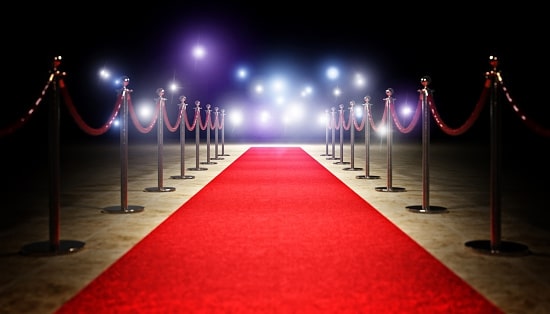 Canada is also home to some of the most well-known personalities in the world. Some names that come to mind include Ryan Gosling, Drake, and Justin Bieber. You might not be aware of many other outstanding and successful Canadians, though.
Like for example, Margaret Atwood, one of today's most well-known writers. Or Celine Dion, who is among the greatest vocalists of all time in terms of sales.
Leonard Cohen, a celebrated poet and songwriter, is another. Don't forget about famous musician Neil Young, who has motivated countless others.
We may be proud of the many diverse ways that Canadians have left their imprint on the world.
4. Delicious specialties, like maple syrup and poutine.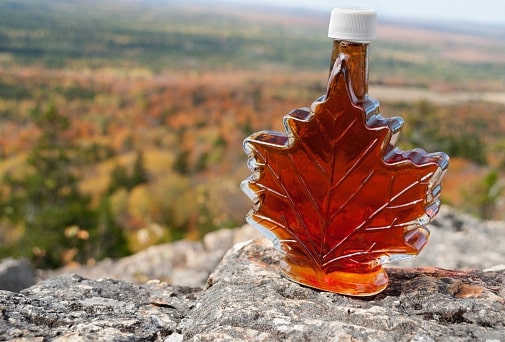 It's difficult not to think of maple syrup when someone says Canada. This sweet condiment, which is created from maple tree sap and is regarded as a mainstay in Canadian cuisine, is incredibly popular among Canadians.
Also, don't forget about seafood—particularly in British Columbia, Canadians love their salmon. But Canadian food is more than just maple syrup!
1. Poutine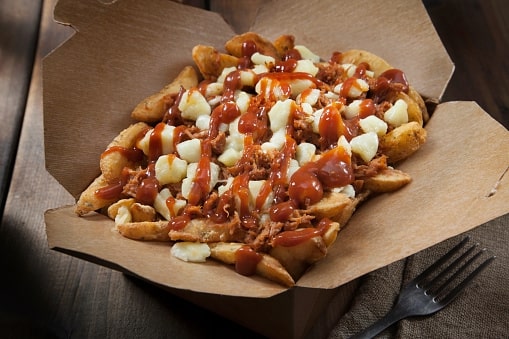 It is a dish made with French fries, cheese curds and gravy that originated in Quebec and is a popular snack all over the country. This Canadian classic is still available today in almost every fast food restaurant in the huge nation.
It is available on the menus of Burger King and McDonald's as well. But you can locate one of the specialty Poutine eateries if you're seeking something more sophisticated.
2. Nanaimo bars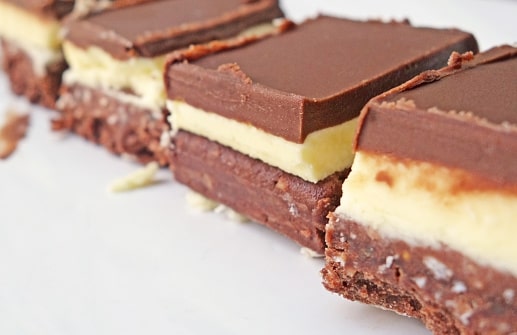 It is a chocolatey square made with coconut and custard. It was given the name Nanaimo, British Columbia, after the city where it first gained popularity in the decades that followed World War II. 
After Expo 86, when it was included in The Official Cookbook of Expo 86, it gained more notoriety.
3. BeaverTails (an Elephant Ear-like pastry).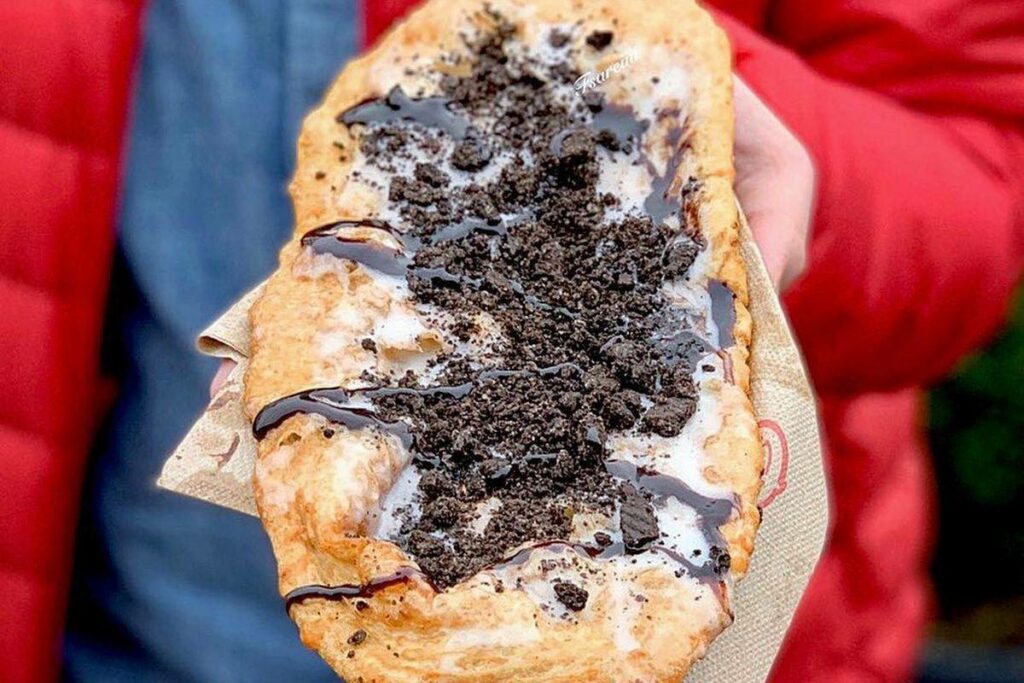 Like the butter tart or poutine, this Canadian crowd-pleaser has become an icon of Canada, yet its association with the flag somehow distinguishes it.
The Beaver Tail is a hand-pulled fried dough pastry designed to mimic the long, flat tail of a beaver. It is created with whole wheat flour.
Then, a variety of delectable decorations are placed on top, ranging from the traditional cinnamon and sugar to whipped cream and Nutella.
5. Extreme sports and activities that are unforgettable.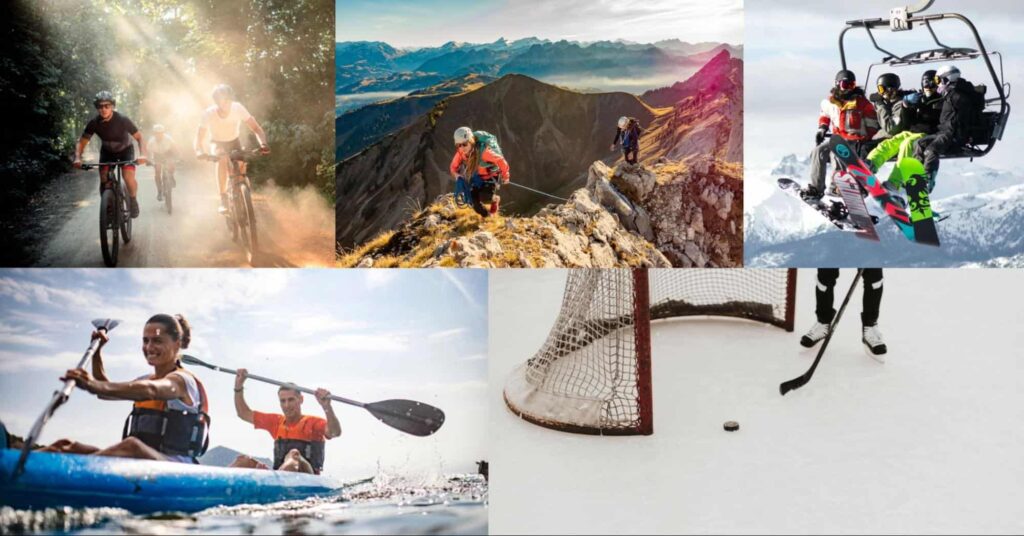 Canada is the ideal playground for extreme adventurers, offering everything from mountain biking in the vast forests to skiing and snowboarding in the Rocky Mountains.
Whether you enjoy kiteboarding, big wave surfing, or skydiving, Canada has a ton of alternatives for adrenaline junkies.
Popular activities in Tofino, British Columbia, include heli-skiing, ice climbing, and surfing. In Nunavut, you may also attempt heli-biking or snowkiting if you want to take things a step further.
In Canada, there are numerous alternatives for every extreme sport you could desire to attempt.
6. A vibrant and active arts and music scene.
The music and art scenes are very active in Canada. Everyone can find something to enjoy in Canada, from internationally renowned performers like Drake to lesser-known but no less outstanding jazz vocalists, classical composers, and visual artists.
And when it pertains to museums and art galleries, there are plenty of world-class locations from coast to coast. The country is also the location of some rather amazing architectural achievements, such as the opulence of Ottawa's Parliament Buildings and Toronto's recognizable CN Tower.
These buildings have not only become recognizable icons for their respective communities but also revered symbols for Canadians across the nation.
You may visit a UNESCO World Heritage site with stunning buildings and picturesque streets in Quebec City.
7. A mighty trade and economy.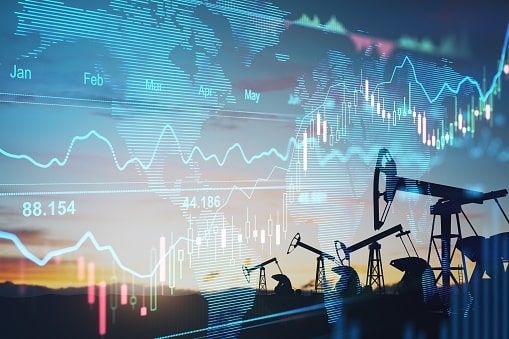 Perhaps,  you were unaware of Canada's status as an economic superpower. According to total GDP, it has the tenth largest economy in the world and the eighth-highest level of commerce. 
The fourth-largest stock exchange in the world is located in Toronto, which also has the fourth-largest stock market in North America. Through free trade agreements with several nations throughout the world, Canada has established its position in the global market.
These alliances have increased commerce with Canada's allies, opened up new markets, and shielded Canadian companies from unfair business practices.
In fact, Canada is home to some of the soundest banks in the world—the country made it through the 2008 recession relatively unscathed when compared to other Western countries.
8. Beautiful cities and small towns that are worth visiting.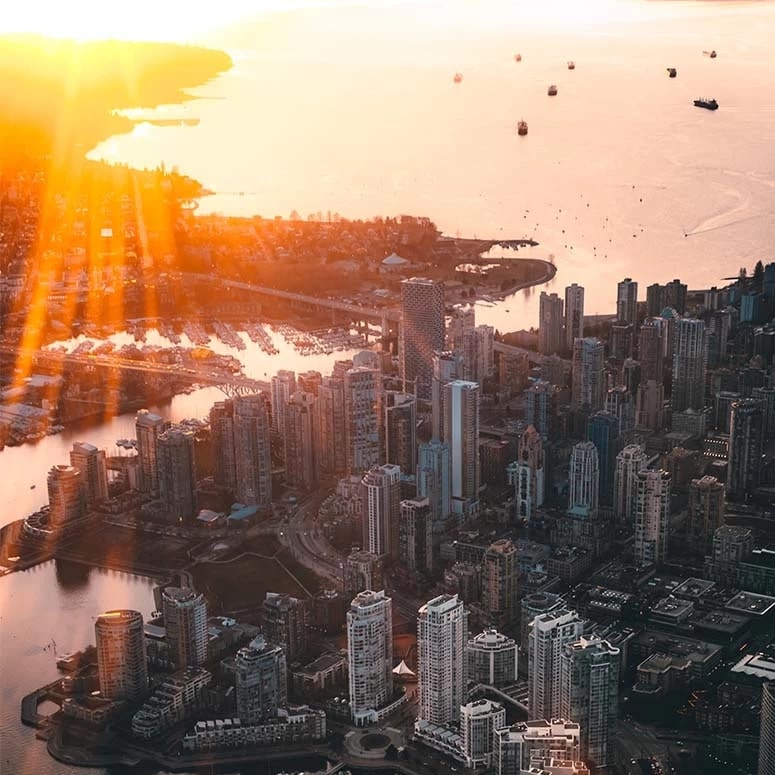 When it comes to cities, Canada has a lot to offer. There are countless places to explore and experience, ranging from bustling metropolises like Toronto, to charming small towns like Wolfville.
What makes Canada special is that it blends the greatest aspects of city life—like metropolitan conveniences, various cultures, a vibrant nightlife, and an abundance of restaurants and cafes—with a distinctly Canadian character.
1. Toronto, Canada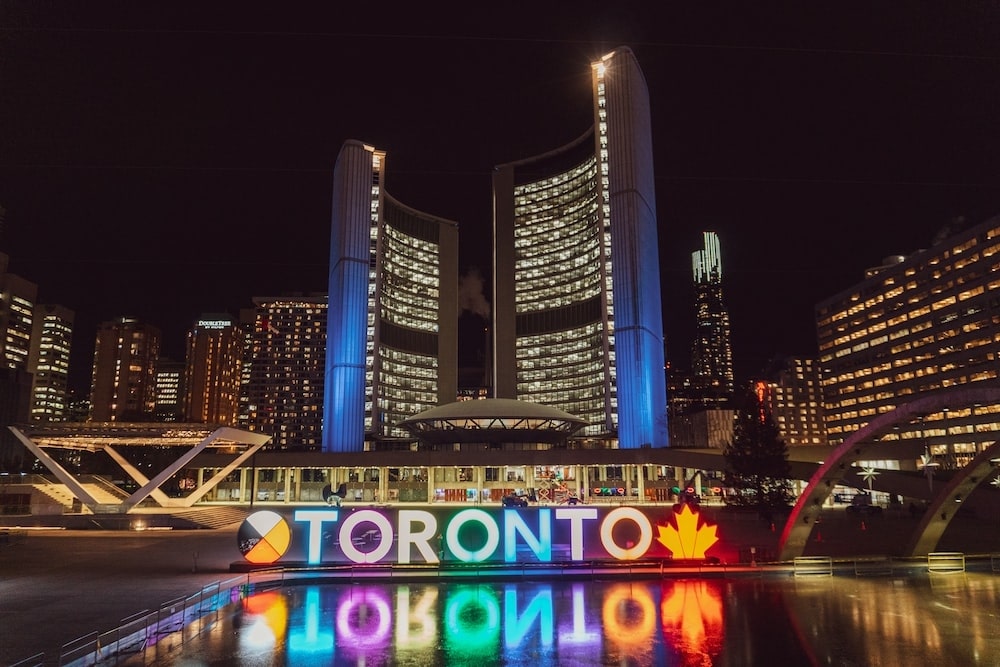 Speaking of cities, Toronto is often referred to as the "cultural capital" of Canada and for good reason. Home to iconic landmarks like the CN Tower, Casa Loma, and Ripley's Aquarium, it's no wonder why Toronto is one of Canada's most recognizable cities. 
But beyond these attractions, Toronto is known for its diverse population and cultural landmarks like Chinatown, Little India, Greektown, and more.
As a major hub for entertainment in Canada—from the Toronto International Film Festival and Canadian Music Week to Nuit Blanche—it's easy to see why so many people flock to this vibrant city every year.
Plus, with its vibrant nightlife scene and foodie culture, there's always something new to explore in Toronto.
2. Wolfville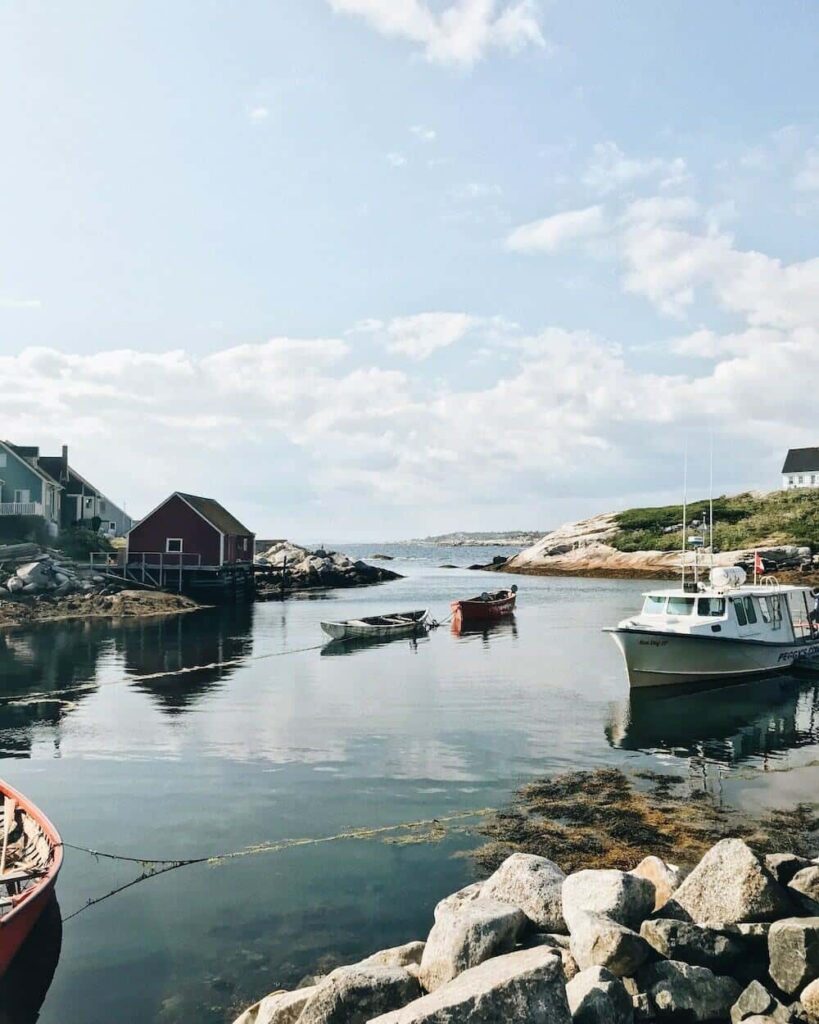 Last but not least, Wolfville is a small town in Nova Scotia, Canada that has become famous for its wineries, cideries and craft breweries. Even if you're not a wine or beer connoisseur, you can still appreciate the stunning landscape of the Annapolis Valley.
The town is also known for being a great spot for hiking and biking trails, plus there's the famous Bay of Fundy nearby with its dramatic tides. Not to mention all the delicious restaurants and eateries—everything from organic cafes to seafood shacks!
Wolfville is definitely one of those must-see places in Canada. Whether you're looking for an off-the-beaten-path adventure or just want to slow down and enjoy some good eats and drinks, Wolfville should be on your travel list!
9. A world-renowned education system.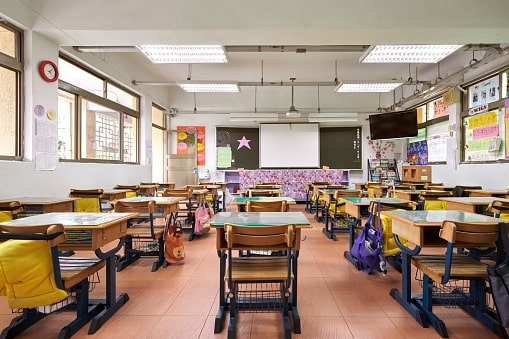 The fact that Canada has a well-regarded educational system contributes to the country's popularity among international students. From the sciences to the arts to engineering, Canadian institutions provide a wide choice of degree opportunities.
Additionally, Canada can provide students with a high-quality education at a reasonable price because the cost of tuition at Canadian colleges is comparatively inexpensive when compared to those in other nations.
Additionally, the majority of Canadian institutions provide students with special research opportunities and helpful support services including academic advising, career counselling, and mental health services, all of which can be very helpful.
Most colleges also offer lodging for students and assistance with finding employment to make the transition for international students easier. The combination of all these elements makes Canada such a desirable choice for overseas students.
10. A stark international reputation.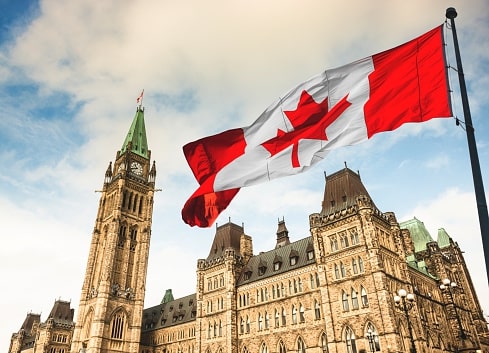 Finally, and most importantly, one of Canada's greatest assets is its international reputation.
The nation is renowned across the world for its tolerance of many cultures, for being a secure place to live and work, and for being an excellent partner when it comes to international affairs.
Canada is admired in particular for its dedication to international diplomatic endeavours and peacekeeping activities. Additionally, the nation has received recognition for its efforts to combat climate change by supporting renewable energy sources and cutting emissions.
Canada is a pioneer in world trade, trade agreements like NAFTA and the Trans-Pacific Partnership (TPP), and other international collaborative projects thanks to its strong collaborative attitude. On the international stage, it is undoubtedly a proud country!
Tips for Planning a Trip to Canada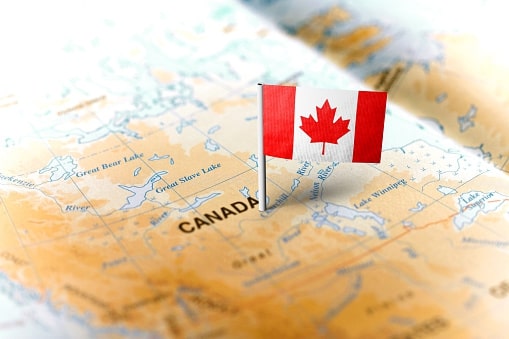 When planning a trip to Canada, there are a few things you should know. For starters, unless you're a citizen of one of the visa-exempt countries, you'll need to get a visa before you can enter the country.
You can find more information on the Citizenship and Immigration Canada website. Once you have your visa, the next step is to plan your itinerary. 
Canada is a huge country, and there's a lot to see and do. A good place to start is by reading up on the different provinces and territories.
Each has its own unique culture and landscape, so it's worth doing some research ahead of time to figure out which ones you want to visit.
Safety Tips When Travelling in Canada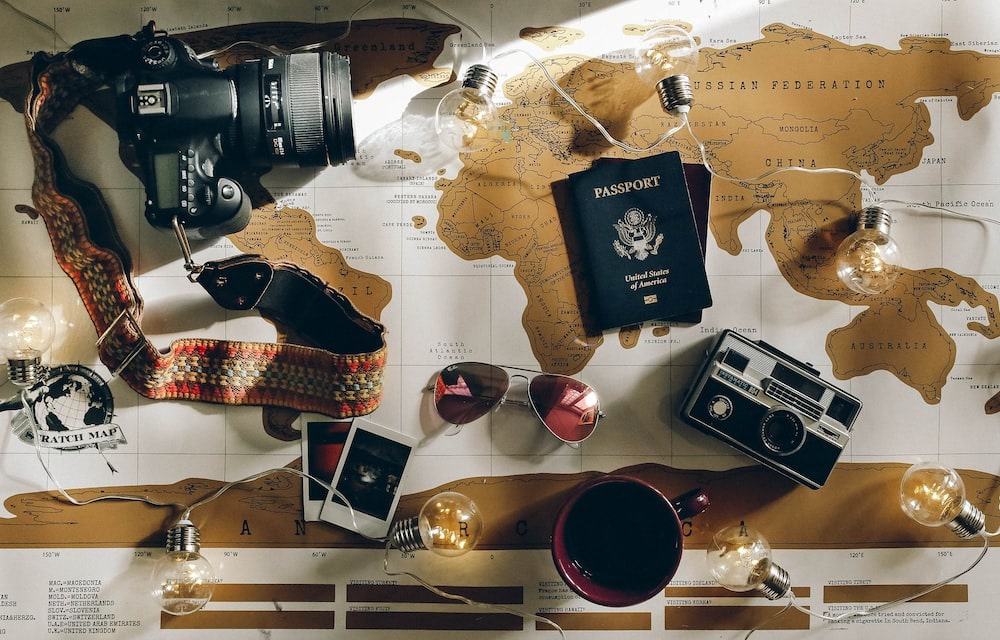 ​Travelling to Canada can be an incredible experience and a great way to explore this gorgeous country. But, just like in any new place, it's important to be aware of your surroundings and take the necessary precautions.
Here are a few safety tips you should keep in mind while travelling in Canada:
Bring identification with you: You may be stopped by the police or enter certain places without an ID. So always carry one with you.
Stay in touch: Let family and friends know where you're going, when you'll return, and how they can reach you.
Have an emergency contact: Have a local contact or family member as an emergency contact that you can call if anything happens.
Be proactive in crowded places: Be aware of your belongings at all times, whether it's at a festival or other spots such as train stations and airports. Also, don't leave valuables in your cars.
Follow the laws: Canadian laws are strict when it comes to things like drinking and drugs – unlawful activities will not be tolerated.
Following these simple tips will help ensure that your Canadian adventure is as safe as it is enjoyable!
FAQs about the Things Canada Is Known For