Categories >
Guides and Tips
8 Most Romantic Spots for Proposals in Alberta
If you're thinking about popping the question, Alberta is definitely a great place to do it. With its wildflowers, towering mountains and rushing rivers, this province offers some of the most romantic spots in the country.
There are plenty of romantic spots in Alberta for a memorable proposal. For something low-key, one could go for Patricia Lake or Lake Louise.
Those looking for something with more flair can propose in a spot with stunning views, such as Dinosaur Provincial Park, Larch Valley, and Mt Assiniboine.
Read on for a roundup of some of our favourite and remarkably romantic places to propose in Alberta that will surely take your partner's breath away. 
8 Romantic Alberta Marriage Proposal Locations
Here are the most romantic locations where you can propose in Alberta so you can start planning the proposal of a lifetime:
1. Lake Minnewanka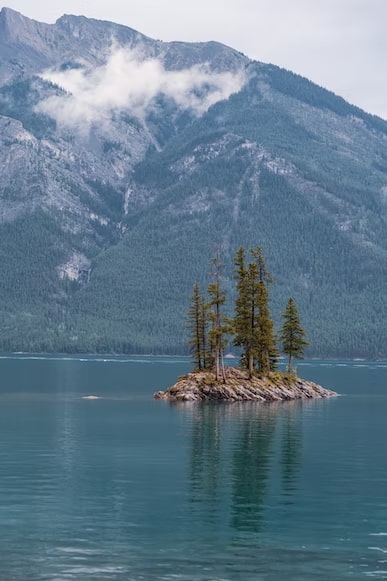 One of Alberta's most popular lakes for a long time has been Lake Minnewanka, also named as "Water of the Spirits' by the First Nations.
Go and bring your beloved partner to Lake Louise for a romantic engagement because nothing says romance like a waterside setting. Both its turquoise waters and the rocky mountains as well as the forests that surround it are sure to astound your lover.
To make it even more memorable, we advise going for sunset or sunrise. In addition, even in the winter, your proposal may be made magical.
Highlights:
• Offers a beautiful spot for picnicking, biking, hiking, canoeing, diving, and snowshoeing. 
• A popular spot for viewing the Northern Lights.
• Romantic views of snow capped mountains.
• Uncrowded area for sunrise proposals.
Where:
Lake Minnewanka Scenic Dr, Improvement District No. 9, AB T1L 1A1, Canada
Operating Hours:
10 AM – 6PM
Contact Details:
+1 866-474-4766
Insider Tips
In Lake Louise you can enjoy the following activities:
• Have a lakeside picnic or scenic boat cruise.
• Hiking
• Mountain biking
• Scuba diving

You can also go fishing with your partner in Lake Louise between late May and early September.
2. Mount Assiniboine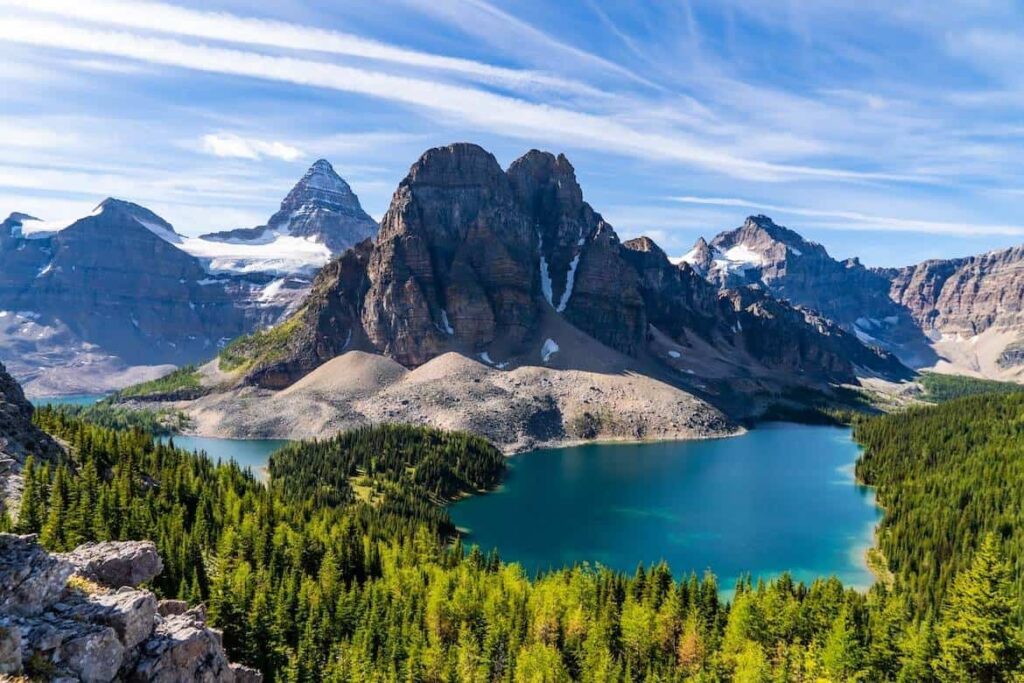 If you're looking for a picturesque spot to propose, look no further than Mount Assiniboine. It's a stunning sight, and one that will make your proposal all the more special.
Make sure you arrive early so you can take in the views without too many people around. Find a spot that's private, but make sure you have a clear path back down in case things don't go as planned!
And don't forget to pack a blanket so you can cuddle up with your sweetheart after she said "yes."
Highlights:
• Referred to as the "Alps of North America" due to its resemblance to the European landscape and its triangular shape.
• Offers a view of mountain peaks, colourful lakes, and wildlife.
• Offers three different hiking trails.
Where:
East Kootenay G, BC V0A 1E0, Canada
Operating Hours:
8:30 AM – 4:30 PM
Contact Details:
+1 250-489-8591
Insider Tips
You can go hiking on the three hiking trails of Mount Assiniboine.
• Hike from Mount Shark to Assiniboine Pass – 27.5 km
• Hike from Mount Shark via Wonder Pass – 26 km
• Hike from Sunshine Village – 30 km

To get to Mount Assiniboine you'll have two options.
• By foot
• By a helicopter. 
3. Cavell Meadows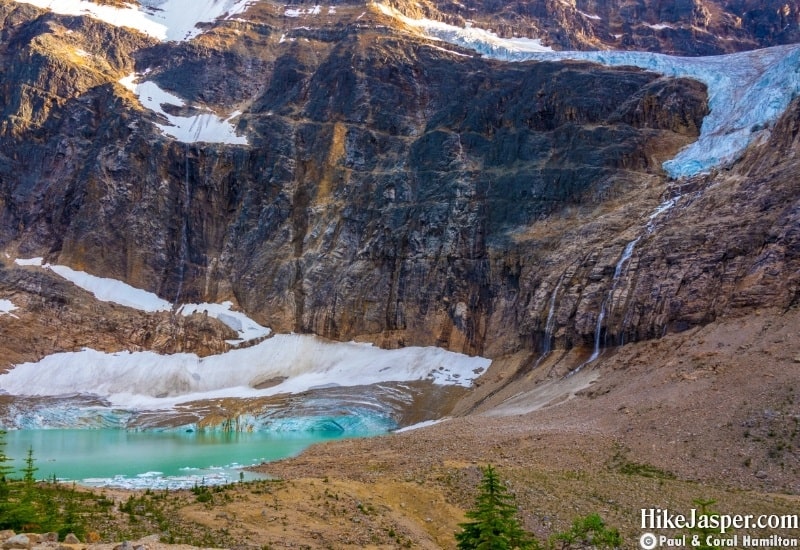 Ready to make things official in a romantic setting? The Trail starts off with a steep climb before levelling off, allowing you and your partner to take in some of the most stunning sights that Alberta has to offer.
For nature lovers who enjoy an adventure, the hike is just long enough for some quality time and for you to find the perfect spot for popping the question.
Even better, there are plenty of opportunities along the way for capturing that Instagrammable moment – from scenic overlooks to different flowers, you'll have all your friends swooning over your proposal!
Highlights:
Home to astounding mountain views and plenty of wildlife.
Where:
District No. 12 , Jasper, Alberta
Operating Hours:
9:00AM – 5:00PM
Contact Details:
No information.
Insider Tips
• You can go hiking to reach the top and have a picnic after.
• The road leading to Cavell Meadows is narrow and full of potholes and switchbacks, so drive cautiously. 
• We recommend you to visit Cavell Meadows in mid-July as it can be crowded in the summer.
4. Dinosaur Provincial Park – Drumheller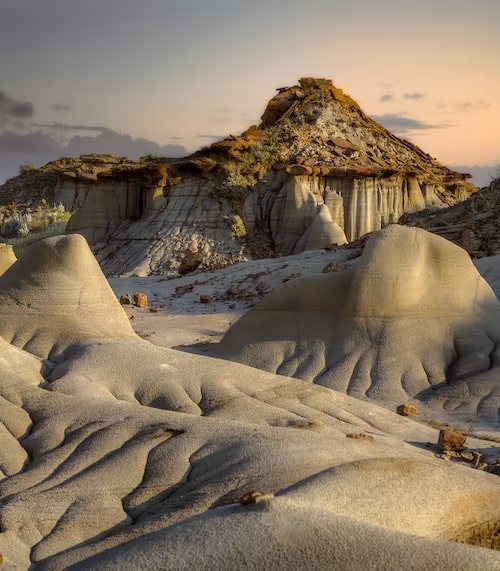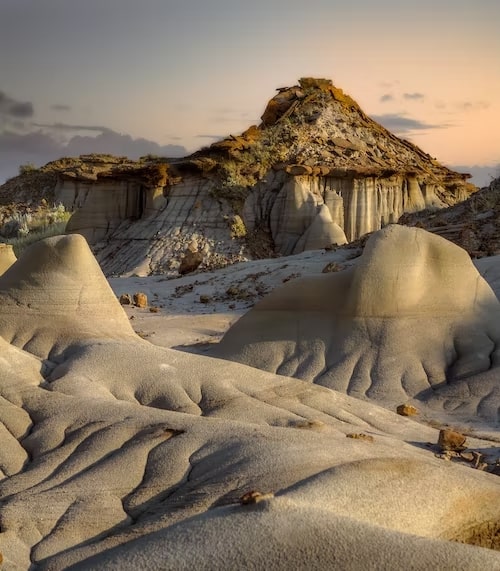 Take a drive out to the renowned Dinosaur Provincial Park – Drumheller and you're guaranteed a picture-perfect proposal. This stretch of badlands is where you'll find some of the best preserved dinosaur remains in the entire world.
Some couples opt to make their proposal an educational experience and take a guided tour through the park, stopping at various points of interest to learn more about the area's rich history along the way.
Regardless of whether you decide to explore on your own or join a tour, make sure you spend some time watching the beautiful sunset before you pop the question – it will certainly be an experience you won't soon forget!
Highlights:
• Offers incredible badlands landscapes and a great campground.
• You may also get a chance to find dinosaur fossils.
• Dinosaur Provincial park offers five different hiking trails.
Where:
Township Road 210A, Alberta
Operating Hours:
9:00AM – 5:00PM
Contact Details:
1-877-537-2757
Insider Tips
• There are over 120 RV and tent-friendly sites at the Dinosaur Provincial Park campground.
• Aside from sight seeing and appreciating the place, you can also go on a hike with your partner.
• It can get very hot in summer and also quite windy so it is best to bring some sun protection and lots of water.
5. Patricia Lake in Jasper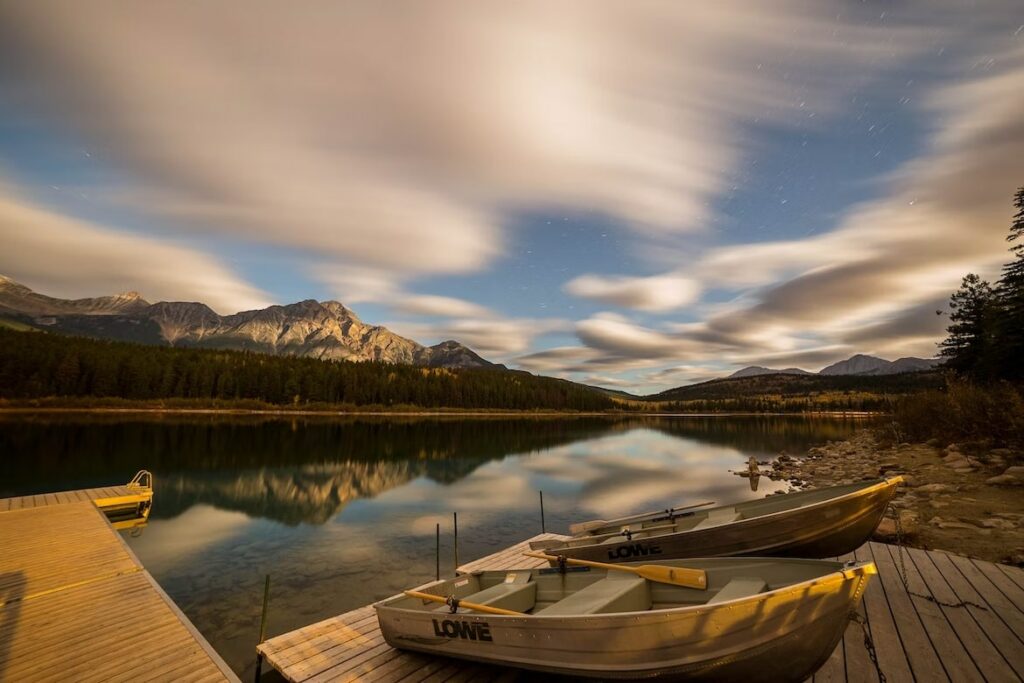 If you are looking for something a bit more scenic, Patricia Lake in Jasper National Park is your ideal spot. With its serene lake surrounded by lush green forests and peaks, it's one of the most beautiful places in the province.
Head out early in the morning to watch the sunrise over the lake, pick out your perfect spot, then get ready to pop the question! Just don't forget to bring some snacks and a blanket with you — you'll want to stay here a while after she said "Yes!"
As if an amazing view wasn't enough of an incentive, there are some great activities you can enjoy afterwards too. Take a boat ride on the lake, explore nearby trails and lakeside villages, or even camp out near Patricia Lake for a truly unique experience before moving on to your next destination.
Highlights:
• Patricia Lake is a recreation lake with a picnic area, boat rentals, some accommodations, hiking trails and endless activities.
• It also offers isolated accommodation for those who want to be in the heart of Alberta's natural beauty.
Where:
1 Pyramid Lake Rd, Jasper, Alberta
Operating Hours:
+1 780-852-3560
Contact Details:
9:00AM – 7:00PM
Insider Tips/ Nearby Restaurants
• Boat and kayak rentals are available, and there's a DVD lending library and a coin-operated laundry.
6. Larch Valley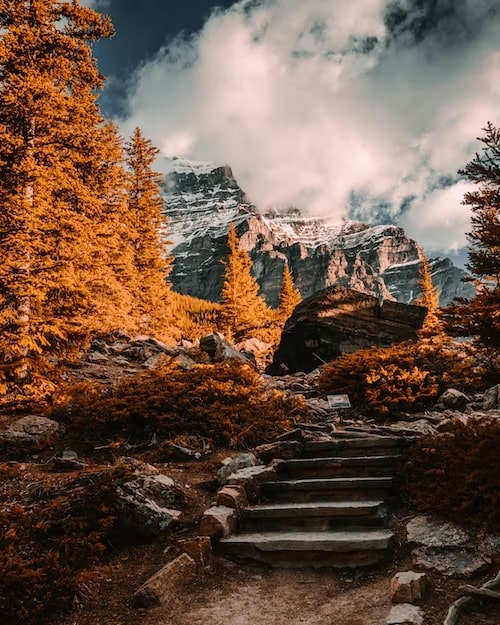 This romantic spot is perched right on the edge of a lake and surrounded by luscious larch trees and evergreens. It is indeed another perfect sunset proposal.
Park your car near the lake and take a short walk to the iconic viewpoint. With the sun setting behind the sparkling water, you'll have plenty of space to get down on one knee and make your sweetheart speech.
Secure your camera – you'll definitely want to remember this special moment! And since there won't be too many people around, you can feel free to take all the time you need.
Highlights:
• Its famous Ten Peaks served as the perfect background for layers upon layers of vibrant larch trees.
• In season, wildflowers grow along the side of the hiking trail.
• The Larch Valley is one of the nicest larch treks you'll discover in Alberta because it has one of the largest stands of larch trees in all of Banff.
Where:
1313 17 St, Canmore, Alberta
Operating Hours:
9:00AM – 5:00PM
Contact Details:
No information.
Insider Tips/ Nearby Restaurants
• Going in the fall season is much recommended because in this season, you can experience a magical walk through an expansive forest of golden larch trees. 
• Be also sure to bring along a champagne picnic, some snacks, and sparkling cider since it's an alcohol-free park.
7. Lake Louise, Banff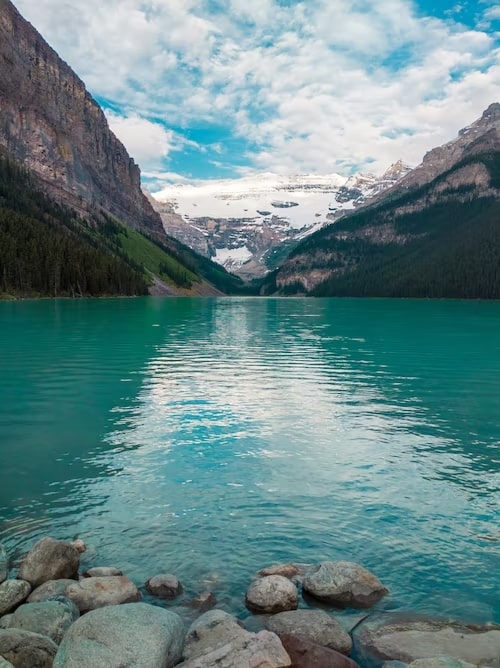 Another gem waiting to be discovered in the land of Alberts is Lake Louise. It's a place full of adventure and it boasts a crystal blue lake surrounded by majestic snow-capped peaks.
Whether you'll be taking a leisurely stroll along the shore or planning a canoe trip across one of the most romantic bodies of water in Alberta, it's the perfect place to get down on one knee and make your special someone happy.
Also, take the opportunity to grab some photos with the stunning backdrop behind you to capture the moment forever. If you're feeling adventurous, take advantage of all that Banff National Park has to offer afterwards!
You never know how your day might end up and it could be even more special than you imagined!
Highlights:
• Lake Louise is known for its turquoise blue waters and surrounding snow-capped peaks.
• Offers a great view of glorious mountain landscapes, coupled with a rustic and laid-back feel
Where:
201 Village Road, Lake Louise, Alberta
Operating Hours:
9:00AM – 5:00PM
Contact Details:
+1 403-762-8421
Insider Tips/ Nearby Restaurants
• You can go for a hike, climb, ski, or canoe in the area.
• Its iconic lake begins to freeze in November, but the ice isn't thick enough for skating until mid-December.
• You'll want to arrive before 9:00 a.m. to secure a parking spot at Lake Louise because of the great number of visitors daily.
8. Banff Sunshine Mountain Lodge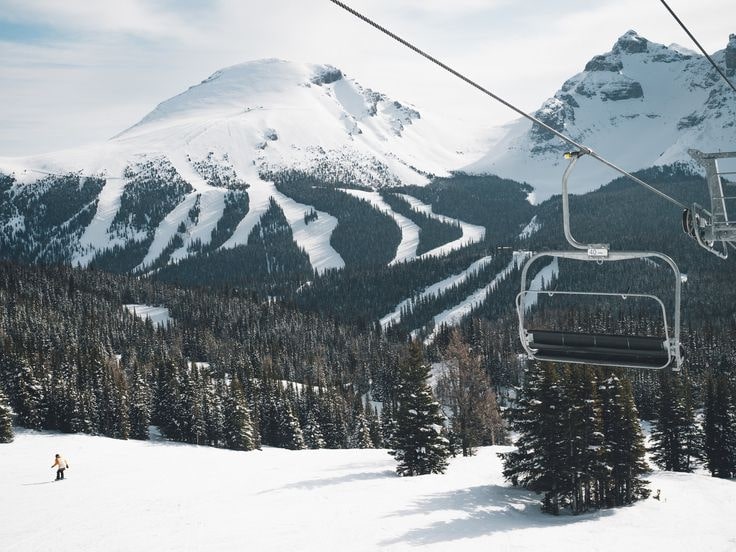 When it comes to romantic proposal locations in Alberta, the Banff Sunshine Mountain Lodge is definitely recommended. Not only does this iconic spot provide some of the most spectacular views in Alberta, but it also offers a range of activities to make your proposal even more special.
With its cosy cabins and breathtaking mountain backdrop, Banff Sunshine Mountain Lodge is perfect for an intimate moment. Whether you're hoping for a sunset ski session or a secluded spot surrounded by snow-capped peaks, this lodge has it all!
Highlights:
• This place features more than 3,300 acres of skiable terrain, ranging from gentle beginner runs all the way up to extreme big mountain runs.
• Offers a free shuttle service for guests.
• It also provides a quiet, rustic escape amongst vast mountains, snow-dusted trees, and countless stars.
Where:
1 Sunshine Access Road, Banff, AB T1L 1J5, Canada
Operating Hours:
9:00AM – 4:00PM
Contact Details:
+1 877-542-2633
Insider Tips
• You can go and ride the gondola that will allow you to take a look at a breathtaking view.
• Aside from winter months, you can also visit in summer as the place covered in the best snow reveals a great hiking spot. 
How to Plan a Romantic Proposal in Alberta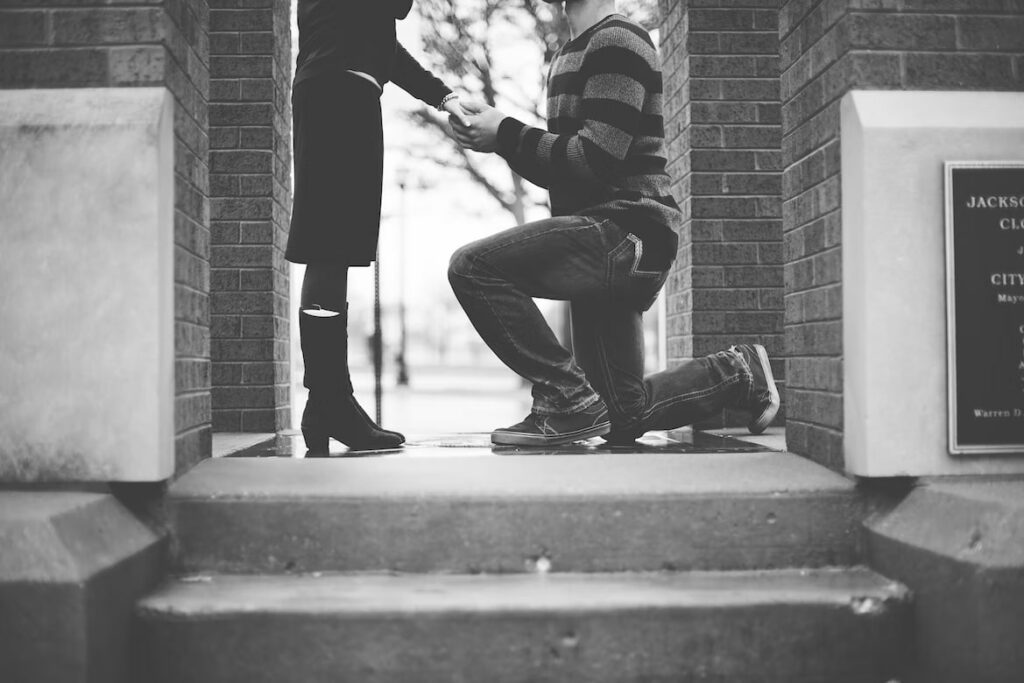 Planning a surprise romantic proposal doesn't have to be stressful. Here are some tips to help you make your proposal memorable and beautiful.
1. Plan ahead.
While impromptu proposals can be charming, they occasionally come across as careless or uninterested in the occasion. The person you 're dedicated to deserves to feel just that—special!
Hold onto the ring until you think the time is appropriate, but don't forget to plan how you'll ask her to marry you, including what you'll say while you're on your knees.
2. Choose the ring.
Another crucial aspect of the proposal is selecting a ring. A trustworthy friend or parent might be of great assistance in this situation if you haven't talked about the engagement ring and want to keep the proposal a complete surprise.
They can be used to conduct some undercover sleuthing for you even if they are unaware of the preferences of your intended bride or groom.
3. Pick a significant location.
Your proposal may become exceptional if you pick a memorable, significant, and epic place. Choose accordingly. Even near to home might be a meaningful setting.
The secret is choosing a place that has special meaning for the two of you. It could be as straightforward as the eatery where you went on your very first date or as complex as going to where the two of you first met.
4. Grab the moment.
Consider arranging for a skilled photographer to sneakily capture your proposal on camera. They can loiter nearby the location of the proposal out of your intended view and record the precise moment you kneel down. 
When you're ready to share your news with friends and family, you'll be delighted to have these pictures to show them. If you pre-arrange the proposal with your photographer, you can even turn it into an on-the-spot engagement session.
5. Keep calm and be present.
The "ideal" proposal isn't the be-all and end-all, after all. The most thoughtful proposals combine forethought and spontaneity, intention and serendipity, and are highly personalised to the couple.
The best thing you can do if something goes wrong and interferes with your plans is to laugh it off; it will make a terrific story to share with your loved ones later!
Remember to remain calm, take a deep breath, and keep in mind that you and your best buddy are about to embark on an amazing journey!
Above all these steps, it should be an experience that makes your partner feel loved and appreciated. Take time to think about how you want things to go and don't forget to create opportunities for fun surprises along the way—the more thoughtful, the better!
FAQs about Proposals in Alberta