Categories >
Guides and Tips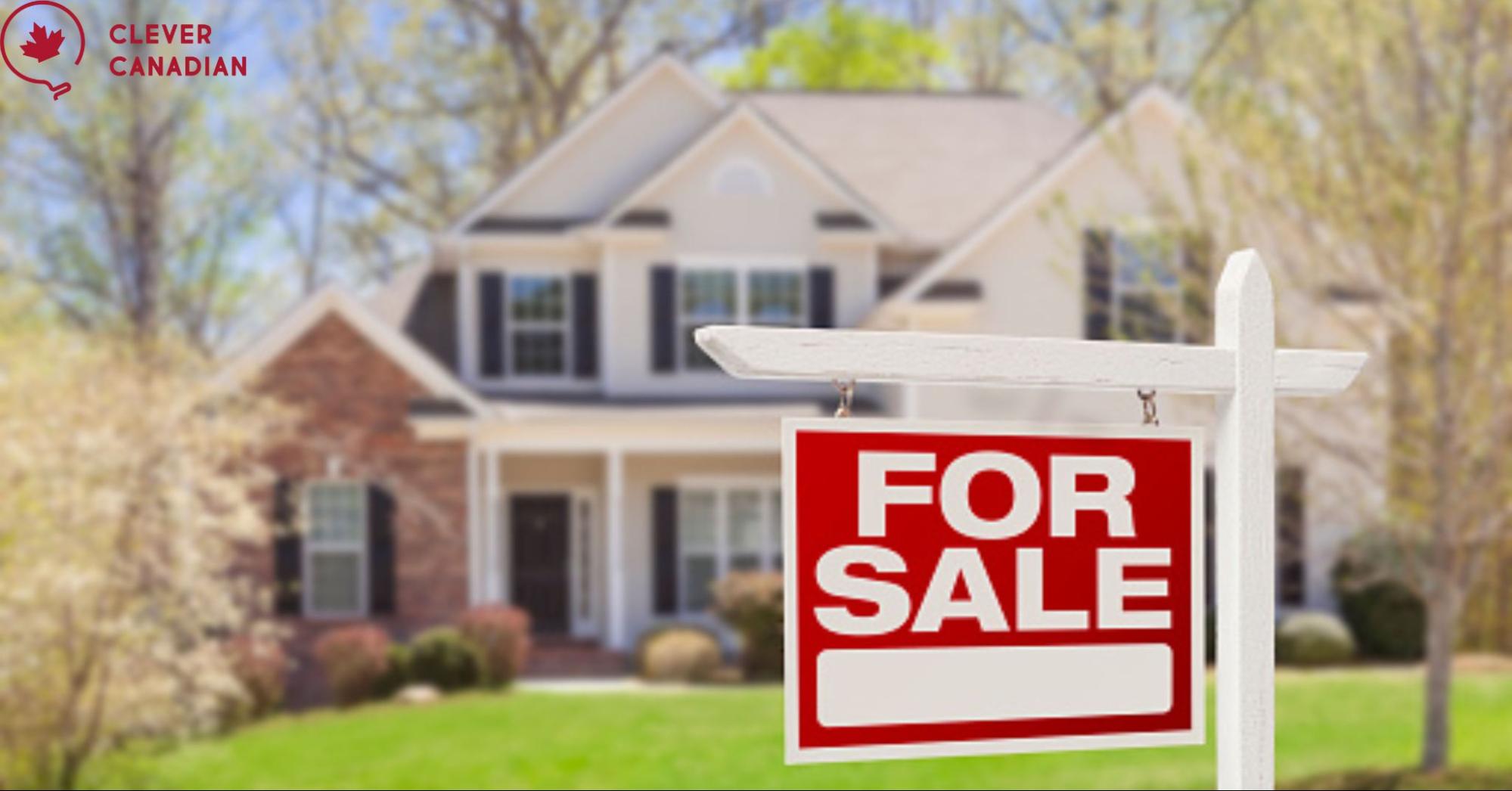 A Foreigner's Guide to Buying Property in Canada
Canada is a great place to live, and its property market is healthy and stable. However, for some foreigners, purchasing a home in Canada has become more difficult.
Most non-citizens and those without permanent residency cannot buy residential properties as investments in Canada, according to a law passed on January 1, 2023. However, this ban will be automatically cancelled in two years.
This law's ultimate purpose is to provide more residential homes for Canadian citizens. Immigrants and Canadian permanent residents who are not citizens, however, are exempt from this newly passed law.
So if you are a non-citizen planning to buy a property in Canada, we made a complete guide to help you know your options!
Inside this Guide for Foreigners Buying Property in Canada
For Foreigners: Canadian Property Laws 101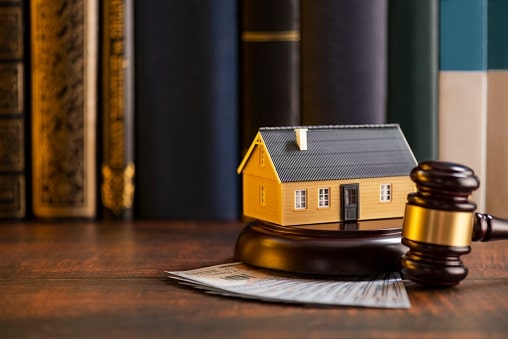 The process for foreigners to buy property in Canada is a little more complicated than for Canadian citizens, but it's not impossible. There are a few things you need to be aware of before you start looking for your dream home in the Great White North.
Eligibility Criteria on Buying a Property as a Non-Canadian Citizen
Student Visa
For each of the five tax years that before the year the purchase was made, they submitted the required income tax returns under the Income Tax Act.They had a minimum of 244 days of physical presence in Canada during each of the five years prior to the year of the purchase.The home property was bought for no more than $500,000.No more than one residential property has been acquired by them.
Working Visa
If the job is full-time work and they worked in Canada for at least three of the four years prior to the year in which the purchase was made.For at least three of the four taxation years prior to the year the purchase was made, they submitted all required income tax returns under the Income Tax Act.No more than one residential property has been acquired by them.
In all other provinces, you will need to get approval from the Canada Revenue Agency (CRA) before buying property.
Canada Revenue Agency When Buying a Property
Claim $5,000 on your tax return
You may be eligible to claim $5000 on your tax return with the home buyer's home.You may also be eligible for the disability tax credit if you have any impairments or one of your family members. This will reduce the amount you have to pay on your income tax.
Claim the GST/HST rebate on a new build
This will be applied if the property you choose to buy is newly built.
Claim home accessibility expenses
You may claim this if you did some renovations on your newly bought home.
However, please note this will be applied for 65 years old and above.
This is because foreigners are subject to the same rules as non-residents when it comes to owning Canadian property—which means you will have to pay tax on any income or capital gains you make from the sale of your property.
You will also need to find a real estate agent who is familiar with the process of buying property as a foreigner. They will be able to help you navigate the paperwork and make sure everything goes smoothly.
The Process for Buying Property as a Foreigner in Canada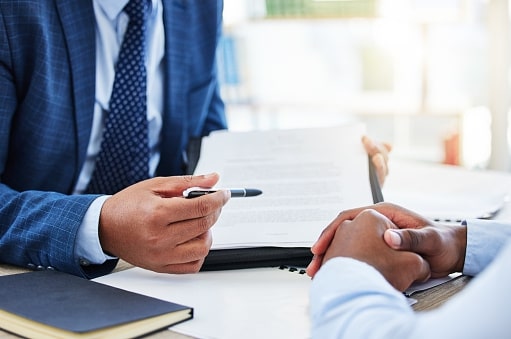 The process for buying property as a foreigner in Canada is actually quite straightforward. There are a few key steps you need to take, and we're here to guide you through every step of the way.
1. Finding a Real Estate Agent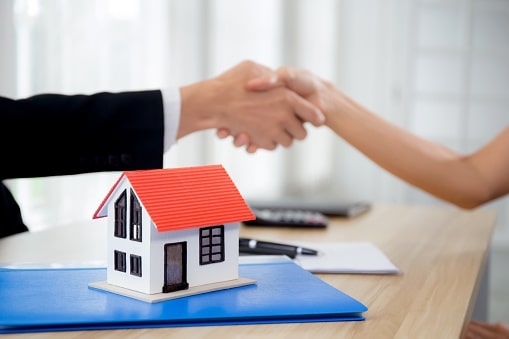 First, you'll need to find a real estate agent who specialises in working with foreigners. This is someone who understands the ins and outs of the process, finds the best fit on your budget, and who can help you navigate the system.
Canadian Cities Average House Prices April 2020
City
Average House Price
Year-over-year Change
Vancouver, BC
$1,240,736
+10%
Toronto, Ont
$1,098,502
-5%
Ottawa, Ont
$655,796
-2%
Calgary, Alb
$522,971
+4%
Montreal, Que
$584,039
-1%
Halifax, NS
$532,728
+8%
Regina, Sask
$313,561
– 5 %
Victoria
$956,817
– 4%
Data sourced from:
CBC News
Start by looking at the agent's internet profile. Examine their online reviews as well as their social media profiles and website. One or two unfavourable reviews are nothing to be concerned about, but more than that may be cause for concern.
Lastly, make sure to verify an agent's licence status or inquire about any disciplinary actions they may have by contacting your state's real estate regulator.
2. Getting Approved for a Mortgage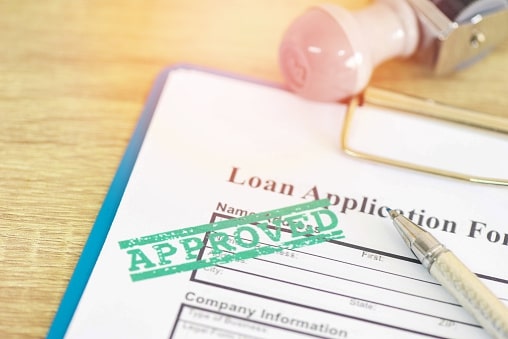 Next, you'll need to get pre-approved for a mortgage. This is something that your real estate agent can help you with, as they will have access to a variety of lenders and brokers who can help you get the best mortgage possible.
To establish your income and the cash you're using to secure the loan, you might be asked to give information or documents like bank statements and pay stubs when you are preapproved.
Other Necessary Documents to Get Approved for a Mortgage:

• Identification
• Proof of employment
• Proof that you can pay for the down payment and closing costs
• Information about your other assets, such as a car, cottage or boat.
• Information about your other debts or financial obligations.
A hard credit check will also be necessary for a pre approval so that your lender can determine your credit score and the total amount of other debt you owe.
3. Finding the Right Property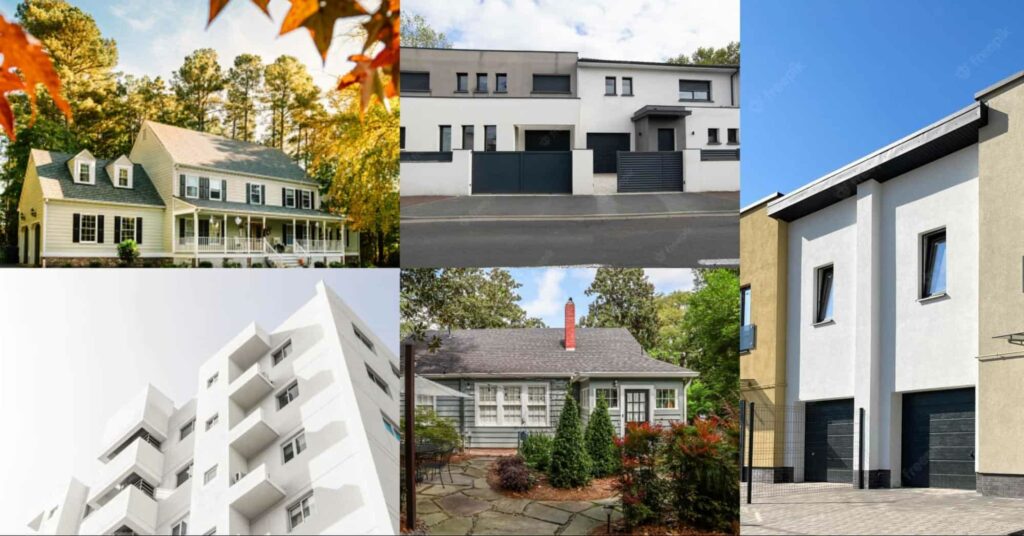 The final step is to find the right property which can be a daunting task, but your real estate agent will be with you every step of the way. They will know what to look for, and will help you find the perfect property to be your new home.
Before you begin to view properties, talk to estate agents about what is reasonable. When purchasing a home for the first time, it might be tempting to go over your budget if you find a place you really love.
However, the stress of being unable to make your mortgage payments in the future may not be worth it in the long term. Equally, not having a defined budget can cause you to underbid yourself, missing out on some fantastic houses.
Types of Properties Available to Non-Canadian Citizens
Detached
Given that it stands alone and doesn't have any shared walls with other residences, a detached home is one of the most expensive and well-liked types of homes in Canada.
Semi-detached
Homes that are semi-detached can be any size and are typically less expensive. But they all share a wall with another house, which unites them all.
Townhouses
Townhouses are a type of row of houses that are similar to semi-detached houses in that they share walls on both sides with their neighbours. Townhouses are usually less expensive.
Condominiums
Condominiums, or condos for short, are big structures with plenty of apartments.
Although there may be numerous shared amenities like the lobby, health centre, parking garage, pool, yard, and more, each apartment has a different owner.
Bungalows
Bungalow house is a sort of detached apartment. The majority of their living and sleeping spaces are on a single story, and they often have few stairs.
Tips When Buying Property in Canada as a Non-Citizen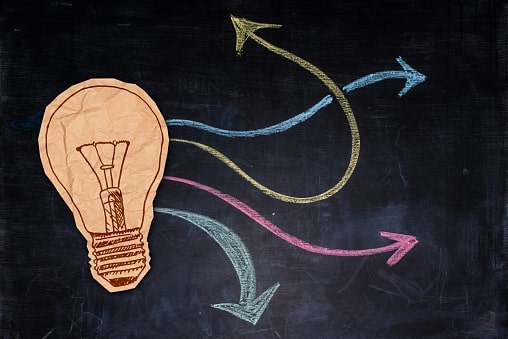 Things to Remember When Buying Property

• Understand what you can afford.
• Find an agent that fits your personality.
• Be picky but realistic.
• Factor in all your costs.
• Get an inspection.
• Think long-term.
One of the best tips for buying property in Canada as a non-citizen is to know what you can and cannot do. It's important to understand that you will not be able to purchase real estate if you are not a permanent resident of Canada or a citizen.
Your best bet is to check with your local government and get advice from an immigration lawyer. You can also seek advice from other professionals, such as real estate agents who specialise in foreign nationals buying property in Canada.
Tips in Choosing an Immigration Lawyer
• Seek for a trusted referral.
• Refrain from hiring a general practitioner.
• Inquire for their service cost.
• Check their experiences.
• Search about their work ethics.
• Verify their professional memberships and affiliation.
They will be able to provide valuable insight into the process and explain the local laws and regulations that may affect your purchase. Also, make sure you know the steps required for moving money abroad.
Your real estate lawyer should be able to guide you through these steps and ensure that your property purchase is legal, safe, and secure.
Tax Implications of Buying Property in Canada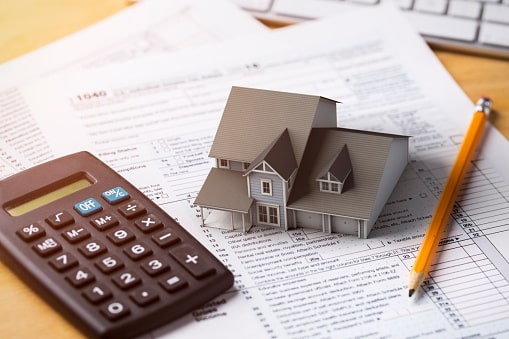 When it comes to taxes, you should be aware that there are a few to consider when buying a property in Canada.

The first is the provincial and federal capital gains tax, which is calculated based on the sale price and the original purchase price of the property.
Next, you will need to factor in closing costs that include real estate transfer taxes, legal fees for the lawyers involved with the purchase, mortgage insurance (if applicable), land transfer taxes, title insurance, and more.
If you're uncertain about what fees to expect and how much they'll cost you, speak to your real estate lawyer or other advisors for more guidance.
Finally, make sure to speak with an experienced tax professional who is familiar with all of your circumstances so that you can better understand what taxes you may face.
Tips in Choosing a Tax Professional
• Have an idea about their experiences, training, and the rates that they charge.
• Ask for their credentials to ensure their professionalism.
• Check their availability to see if they can help you as per your timelines.
• Enquire if they offer audit protection.
Potential Risks of Buying Property in Canada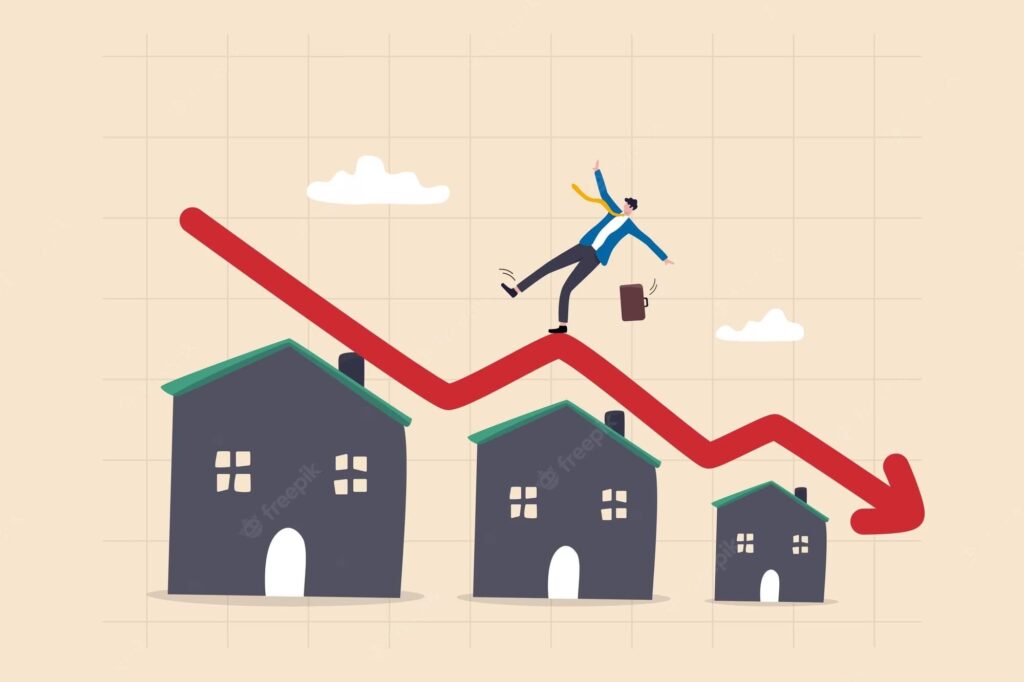 When it comes to buying property in Canada, there are a few potential risks that you need to be aware of. These could include things like currency fluctuations, changing market conditions, or legal issues if you ever need to sell.
Another thing to keep in mind is that, as a foreigner, you may not be able to purchase certain types of property. For example, in some provinces, foreigners are not allowed to own land that is used for agricultural purposes.
Provinces Where Foreigners Are Not Allowed to Buy a Property
British Columbia
Foreign ownership is not fully restricted. However, the use of land in the Agricultural Land Reserve is regulated by the Agricultural Land Commission.
Alberta
Non-residents and foreign-controlled corporations can only own up to 20 acres of agricultural land.
Saskatchewan
Non-residents and foreign entities can only own up to 10 acres of Saskatchewan farm land.
Manitoba
Non-residents and foreign entities can only own up to 40 acres of farmland.
Ontario
No restriction on foreign ownership, however, the use of prime agricultural areas are regulated by planning authorities.
Quebec
Non-residents and foreign-controlled entities can buy property but they need to get permission to buy more than 4 hectares (or about 10 acres) of agricultural land from the Commission de la protection du territoire agricole du Québec.
So if you're interested in buying a farm or ranch, you'll need to check the rules and regulations in that particular province.
Lastly, it's important to be aware of the fact that buying property in Canada can be expensive. So make sure you have a realistic idea of what you can afford before you start looking at properties.
Financial Options for Non-Citizens When Buying Property in Canada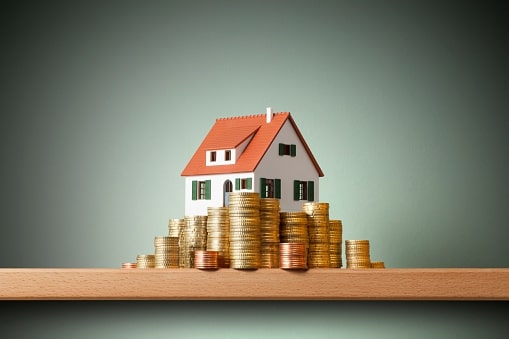 When it comes to buying property in Canada, you have lots of financing options. For example, you can get a loan from a bank, credit union or other financial institution as long as you submit all the necessary documents.
Required Mortgage Documents in Canada
Employment & Income Documents
Pay stubs T1 tax formsT4 and T4A Notice of AssessmentLetter of employment from the employer.3 years of personal tax returns for self-employed.
Personal Financial Documents
Credit reportBank account informationStatement of assets or investmentsPre-approval letter (if applicable)Any additional income sources (if any)
Down Payment Documents
Savings and investments statement for the past 90 days.Purchase of Sale agreement of an existing property.RRSP Withdrawals (if applicable)Gift Letter (if applicable)
Property Documents
Accepted Purchase and Sale Agreement Real Estate Listing (MLS listing)Address of the propertyWell and septic certificates
You can also use your existing investments or government grants and incentives that are available for buyers. When comparing financing options for property purchases in Canada, it's important to know the interest rate, fees and repayment terms of each one.
It's also important to make sure that any mortgages taken out are affordable, as this will prevent you from getting into financial difficulty in the future.
Furthermore, make sure that you understand all the risks associated with investing in real estate before taking out financing.
Our Final Thoughts
First, you'll need to find a real estate agent who's knowledgeable about the market in the area you're interested in. Ask your friends and family for recommendations, or do some research online to find agents who specialise in helping foreigners buy property.
Once you've found an agent, you'll need to gather some information about what you can afford. Work with your agent to find out the average prices of properties in the area of your choice, and make sure you're aware of any additional costs that you'll need to budget for.
Overall, buying property in Canada can be a great investment, but it's important to do your research and make sure you're knowledgeable about the process before you take the plunge.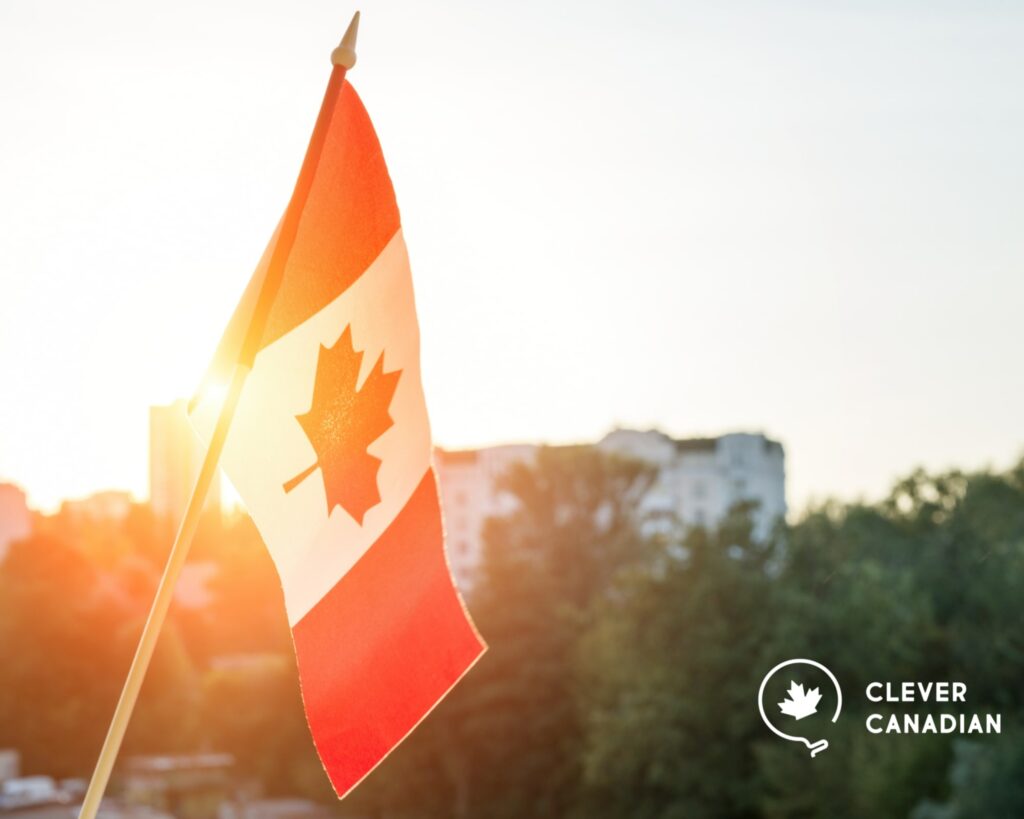 FAQs about Foreigners Buying a Property in Canada