Categories >
Guides and Tips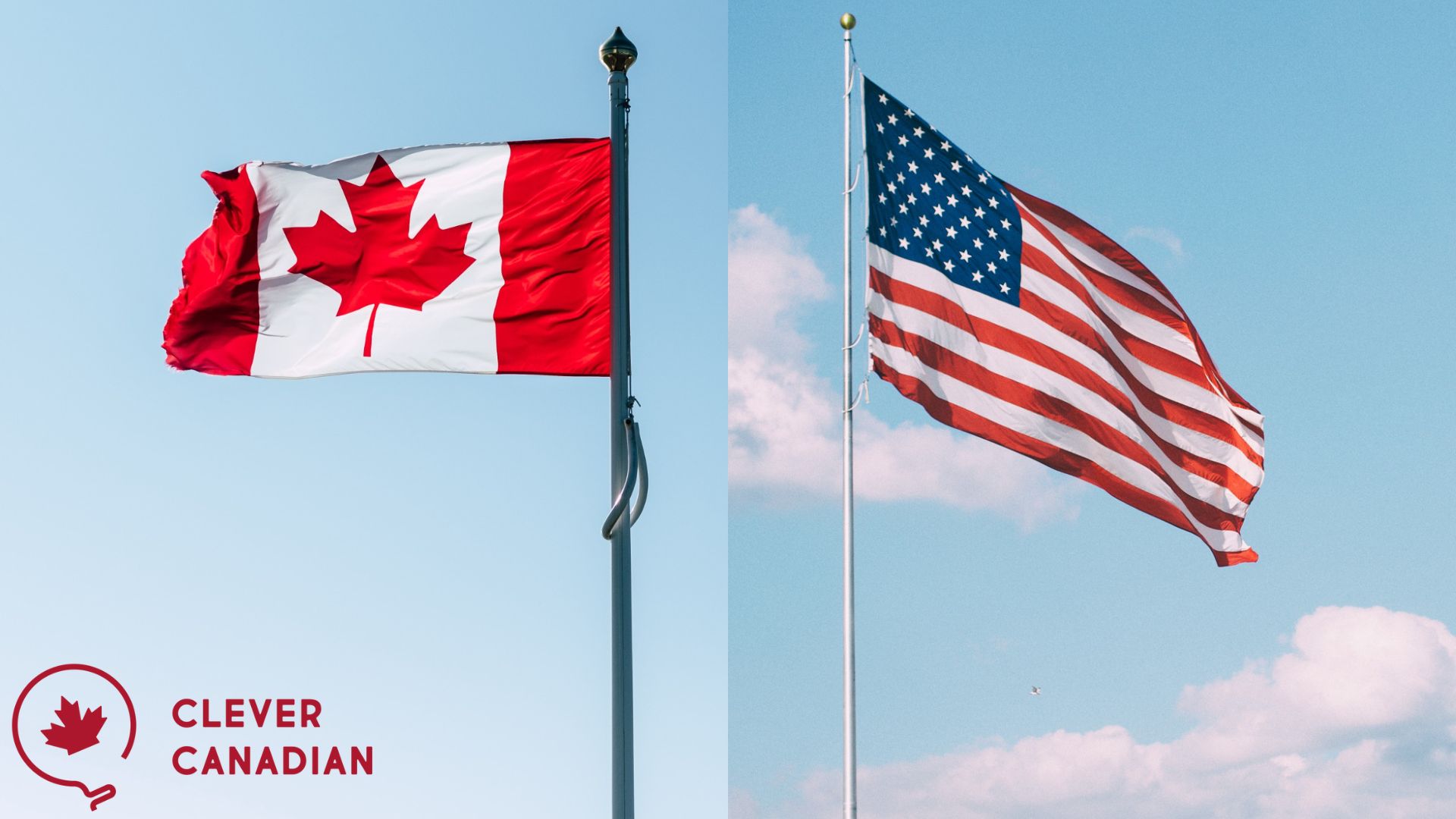 Canada vs. US: Differences You Need to Know
The United States and Canada, the biggest North American countries, have much in common culturally and geographically. Given their proximity, people cannot help but compare which one is better.
In terms of size, one country is already the winner.
Canada is bigger by 1.6% than the United States. It occupies a land area of 3,855,100 square miles, while the U.S. is slightly smaller at 3,796,742 square miles.
But there are even more differences between the two that you need to know if you plan on moving.
Canada vs U.S.: Which country is better to live in?
Canada is better than the U.S. because it has free healthcare, more affordable education, a lower crime rate, and a lower cost of living.
As a whole, Canada offers a better social safety net than the U.S. because of the government-mandated programs and funding.
In this article, we'll talk about the key differences between the two countries that can help you decide if you plan on moving. Let's take a look!
Category
Canada
United States
Land Area
3,855,100 sq miles
3,796,742 sq miles
Population
39,292,355 (as of October 2022)
333,287,557 (as of December 2022)
Language
English and French
English
Life Expectancy
Male – 80 years
Female – 84 years
Male – 75 years
Female – 80 years
Political System
Constitutional Monarchy
Constitutional Federal Republic
Currency
Canadian Dollar
U.S. Dollar
1. Canada vs U.S.: Cost of Living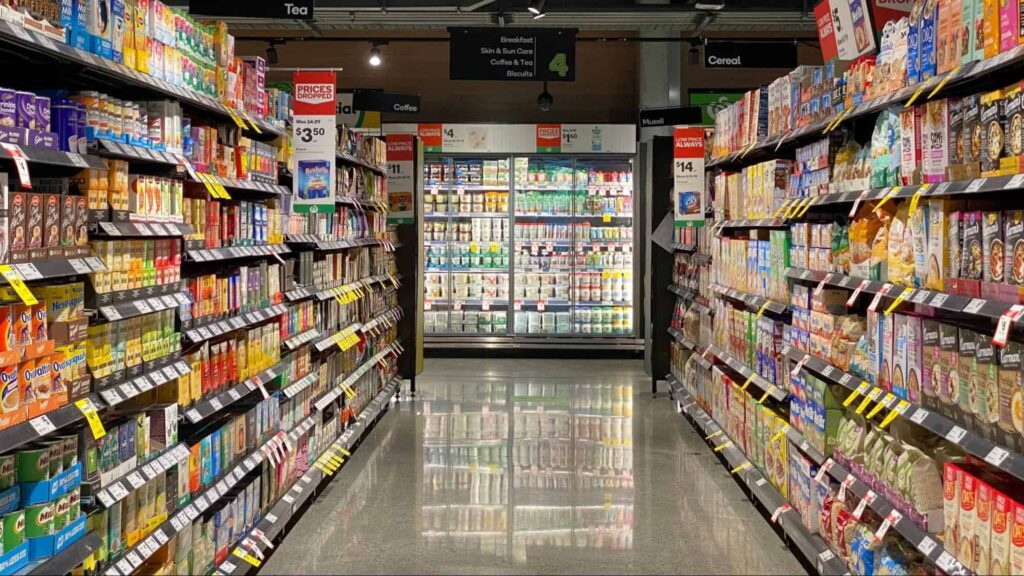 Canada and America are both famous places for immigration. But at the end of the day, it's important to know which has a more affordable cost of living.
Canada and the U.S. are some of the most expensive countries in the world, ranked 25th and 26th, respectively. According to the data gathered by Numbeo, America's upstairs neighbour offers more affordability regarding the cost of living.
Keep in mind that day-to-day expenses depend on one's lifestyle and location. For instance, if you compare New York and Edmonton, the former will definitely have a higher cost of living than the latter.
Each state and province offer different lifestyles, too, making it tough to compare the living costs because of the drastic changes depending on the place.
But to give you a better idea, we've compiled a table to compare Canada and the U.S. with day-to-day expenses in different categories. These are the data from Numbeo as of January 2023.
Category
Canada
United States
Monthly Pass (regular price)
CAD 100.00
USD 74.50
CAD 93.96
USD 70.00
One-way Ticket (local transport)
CAD 3.25
USD 2.42
CAD 3.36
USD 2.50
Taxi (1 km, normal tariff)
CAD 4.00
USD 1.49
CAD 4.70
USD 3.50
Gasoline (1 litre)
CAD 1.84
USD 1.37
CAD 1.35
USD 1.00
Market Food
Canada
United States
Milk (regular, 1 litre)
CAD 2.67
USD 1.99
CAD 1.36
USD 1.02
Loaf of Fresh White Bread (500g)
CAD 3.13
USD 2.33
CAD 4.34
USD 3.23
Rice (white, 1 kg)
CAD 4.14
USD 3.09
CAD 5.54
USD 4.13
Edds (regular, 1 dozen)
CAD 4.04
USD 3.01
CAD 5.03
USD 3.75
Chicken Fillets (1 kg)
CAD 14.50
USD 10.80
CAD 15.96
USD 11.89
Banana (1 kg)
CAD 1.84
USD 1.37
CAD 2.16
USD 1.61
Potato
CAD 3.12
USD 2.33
CAD 3.64
USD 2.71
Lettuce (1 head)
CAD 3.02
USD 2.25
CAD 2.61
USD 1.94
Water (1.5-litre bottle)
CAD 2.27
USD 1.69
CAD 2.57
USD 1.91
In grocery stores, the U.S. has an average of 12.2% higher prices than Canada. But you'll find many individual items for cheap depending on the grocery store you go to.
Although the U.S. has higher average market prices, Canadians will see more expensive costs in the next few months. Both countries have been suffering from the continued rising prices since the start of the pandemic.
The war in Ukraine and supply chain issues will affect many families from both countries – and many other countries, actually. People will need to cut back on expenses until the inflation rate stabilizes.
In fact, many shoppers have developed new purchasing habits due to rising inflation. Some have resulted in buying products with near-expiration dates just to save on their food budget.
Moreover, NOMURA, a global financial group, predicted recessions in major economies in 2023. And unfortunately, that includes the U.S. and Canada.
So, despite Canada's cheaper living costs, be ready to find that Canadian and American food prices will continue to rise due to inflation and supply chain crisis.
Our Verdict: 
Canada has a lower cost of living than the U.S. despite the rising costs due to inflation and the supply chain crisis. 
Although some market items in Canada are only slightly higher in price than in the U.S., purchasing these on a regular basis will put a dent in your wallet.
2. Canada vs U.S.: Immigration Policies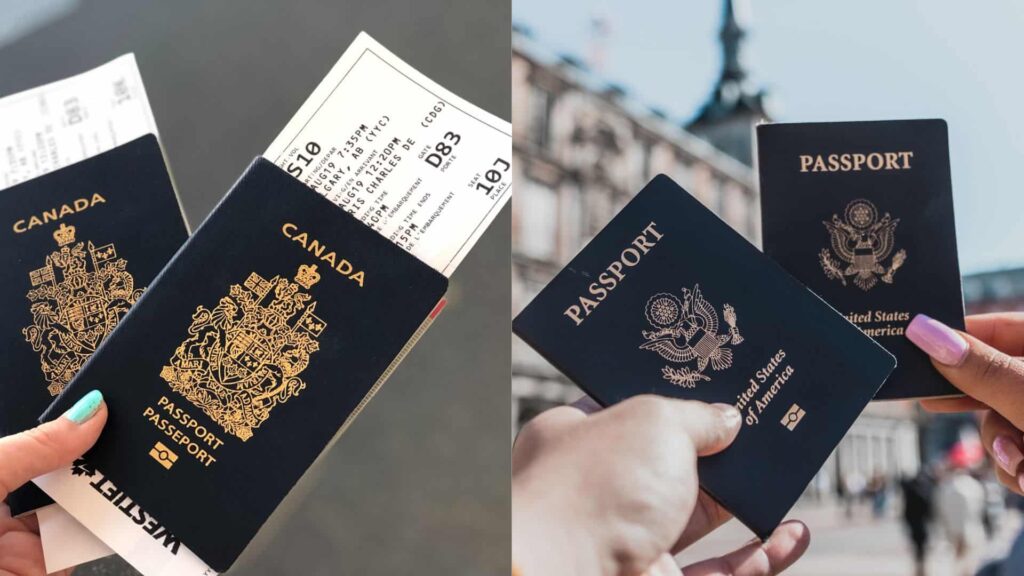 First-world countries with booming economies appeal to those who want to move abroad. That's why the United States and Canada are some of the most attractive places for immigrating families.
But the two countries, despite their many similarities, have very different immigration policies.
Canada established employment-based programs for immigrants to boost its workforce. Meanwhile, the U.S. migration policy is mostly through family reunification.
Canada uses a points-based system, so the more you earn, the better your chances of approval. The system is based on age, education, skills and work experience, and language proficiency (English and French, of course!).
Moreover, there's an Express Entry program for in-demand jobs in the country. There's also a Provincial Nominee Program for those who want to become permanent residents with the skills and work experience based on the province's criteria.
In the U.S., many immigrants receive their green cards through family connections. In fact, the U.S. Department of Homeland Security reported that in fiscal 2019, 69% of the approved people were through family sponsorships.
Furthermore, only 14% got into the country on an employment basis. Therefore, it certainly has limitations unless you have a family member who's already a U.S. citizen.
Based on these factors, the U.S. has stricter immigration policies than Canada. The latter is more welcoming when inviting immigrants due to the flexible immigration system – and to build up their workforce.
Our Verdict: 
The U.S. has a stricter immigration system than Canada. The Canadian government established immigration programs to ease the way for immigrants to work and stay in the country.
Moreover, Canada has a more flexible immigration policy because skills and work experience can provide permanent residency. But in the U.S., most immigrants need family ties to stay in the country.
3. Canada vs U.S.: Education System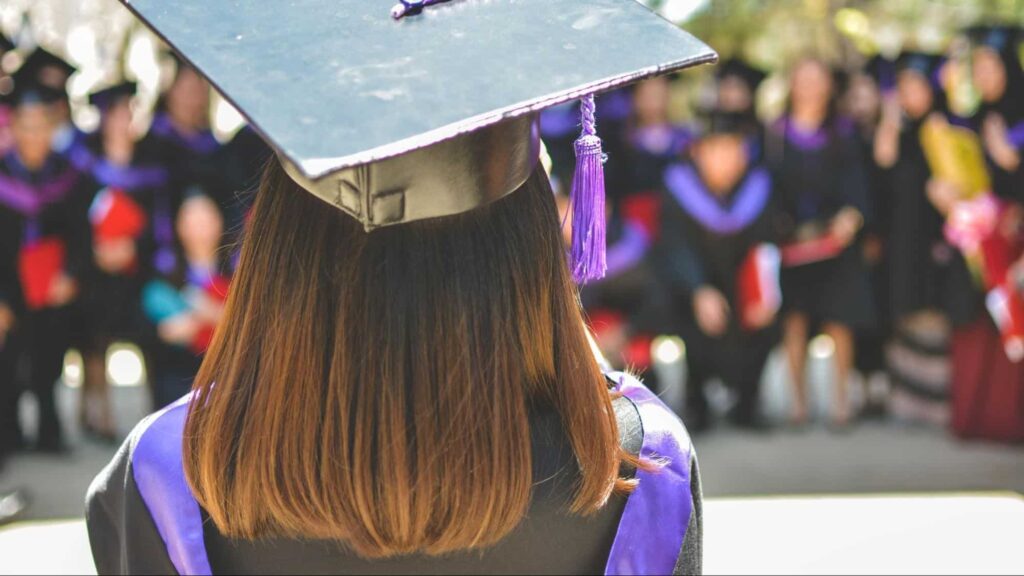 Many international students choose universities from the two countries because of the high-quality education they offer. As a matter of fact, some of the top universities in the world come from Canada and the United States.
Granted, the U.S. beats Canada in terms of the leading universities. Massachusetts Institute of Technology (MIT), Harvard Univesity, and Stanford University are among the top five.
In contrast, Canada's McGill University and the University of Toronto are in the 31st and 34th spots. Although that's a long jump, Canada's still widely known for its good education system.
| | | |
| --- | --- | --- |
| World Ranking | University | Location |
| 1 | Massachusetts Institute of Technology (MIT) | Massachusetts, United States |
| 3 | Stanford University | California, United States |
| 5 | Harvard University | Massachusetts, United States |
| 6 | California Institute of Technology (Caltech) | California, United States |
| 10 | University of Chicago | Illinois, United States |
| 13 | University of Pennsylvania | Philadelphia, United States |
| 16 | Princeton University | New Jersey, United States |
| 18 | Yale University | Connecticut, United States |
| 20 | Cornell University | New York, United States |
| 24 | Johns Hopkins University | Maryland, United States |
| 25 | University of Michigan | Michigan, United States |
Eleven American universities are among the top 25 worldwide. Clearly, with choices in high-quality education, the U.S. bests its neighbour.
However, choosing a school doesn't stop whether it's the best or not. Affordability is one of the main factors that determine if one can enroll or not.
Although it's difficult to conclude the costs of tuition fees because it involves many different aspects (like location and degree), we've compiled a table on the estimated costs between the two countries.
| | | |
| --- | --- | --- |
| Category | Canada (in CAD) | United States (in USD) |
| Undergraduate programs | 15,000 – 65,000 | 25,000 – 80,000 |
| Graduate programs | 10,000 – 35,000 | 20,000 – 45,000 |
| Doctorate programs | 6,000 – 16,000 | 28,000 – 55,000 |
And while both countries offer financial aid, it's harder to get it in the U.S. You're likely to get financial aid in Canadian universities because they're usually more generous about it.
So, if you're looking for affordability, Canadian universities are your best bet since they're cheaper than U.S. universities. But if you prefer going to the top ones to enhance your resume, America gives you more options.
Our Verdict: 
If money is in mind, Canada is more affordable in tuition fees than the U.S. for citizens and international students. However, the U.S. offers many prestigious schools that are in demand for employment opportunities.
4. Canada vs U.S.: Healthcare System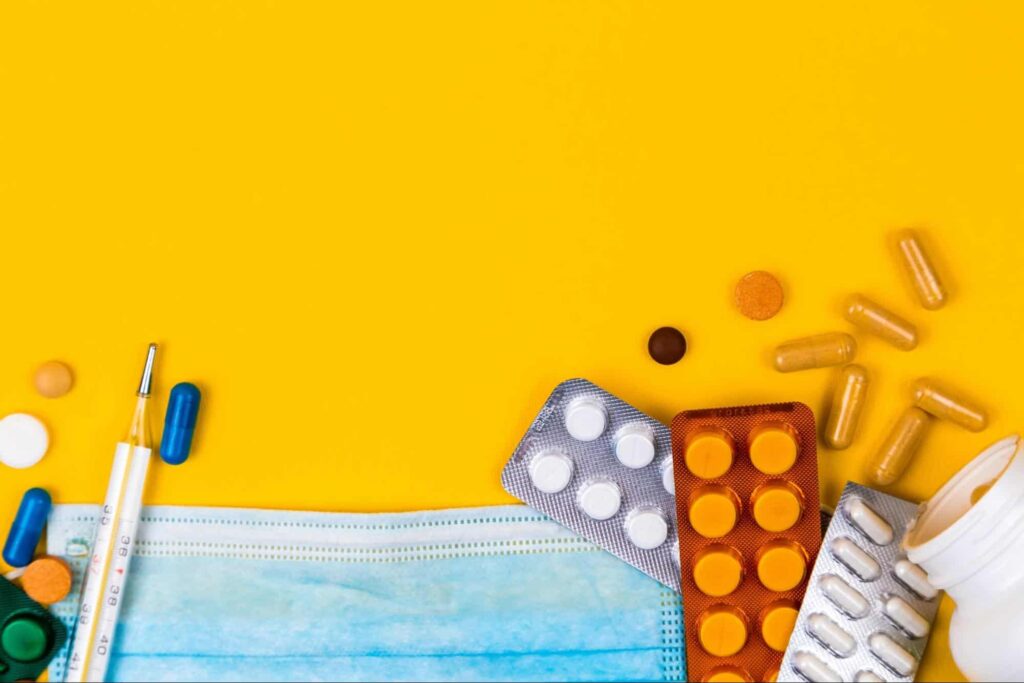 The U.S. healthcare system requires citizens and permanent residents to pay for their own insurance. But government programs offer insurance coverage for people with disabilities or those who meet the criteria.
Furthermore, the primary healthcare providers in the U.S. are private companies. Aside from that, many Americans with insurance get theirs through their employers.
But the downside is that not all employers offer healthcare insurance. And to this day, many Americans still can't afford healthcare.
At the same time, the Canadian healthcare system is funded by the federal government through taxes. This allows all Canadian citizens and permanent residents to apply for public health insurance.
Also, Canadians can buy supplementary insurance for procedures not covered by the government.
In this category, we have to say Canada has a better healthcare system than the U.S. because the poorest Americans can't get insurance unless they can afford it.
Our Verdict: 
Canada has universal healthcare paid for through taxes, which allows many people to afford it. Even without supplementary health insurance, Canadians can get the coverage they need for medically-necessary procedures.
Furthermore, the U.S. doesn't have a universal healthcare system. Because of that, many Americans, especially those in poor areas, can't afford to get medical procedures.
5. Canada vs U.S.: Crime Rate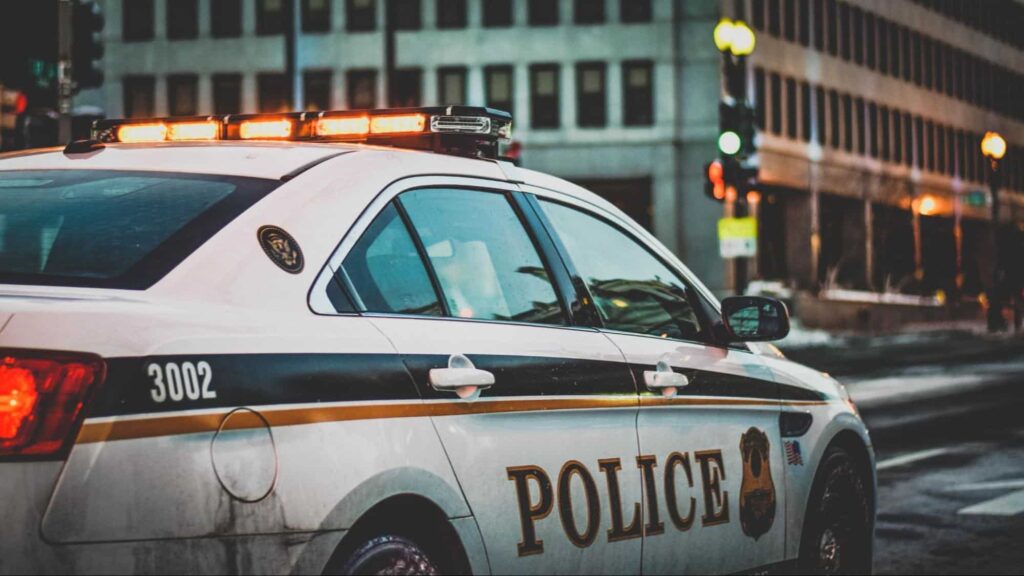 Every country will have cities or communities that are more dangerous or have a high crime rate. But overall, Canada tops the U.S. regarding safety.
According to the 2022 Global Peace Index, Canada is the 12th safest country in the world, with a score of 1.389. In comparison, the U.S. is down to the 129th spot, earning a score of 2.44.
Further, the GPI scores were based on the level of societal safety and security, the extent of ongoing domestic and international conflict, and the degree of militarization. And a lower score means a higher position on the list.
According to Statista, the U.S. had a rate of about five homicides in 2019 compared to Canada's 1.83. Note that this data was per 100,000 residents.
Moreover, Canada has a single federal criminal code that the police follow. But in the U.S., despite having a federal criminal code, each state observes their own criminal code.
Canada's advantage is that all police officers have the same training and policies, regardless of the territory they're in. In the U.S., the police don't follow a uniformed protocol.
Our Verdict: 
Canada offers safety to its people and visitors because the crime rate is much lower than in America.
Furthermore, Canada is one of the safest countries in the world, while the U.S. has a way lower spot in terms of safety because it has more violent crimes.
Gun Laws in Canada and the U.S.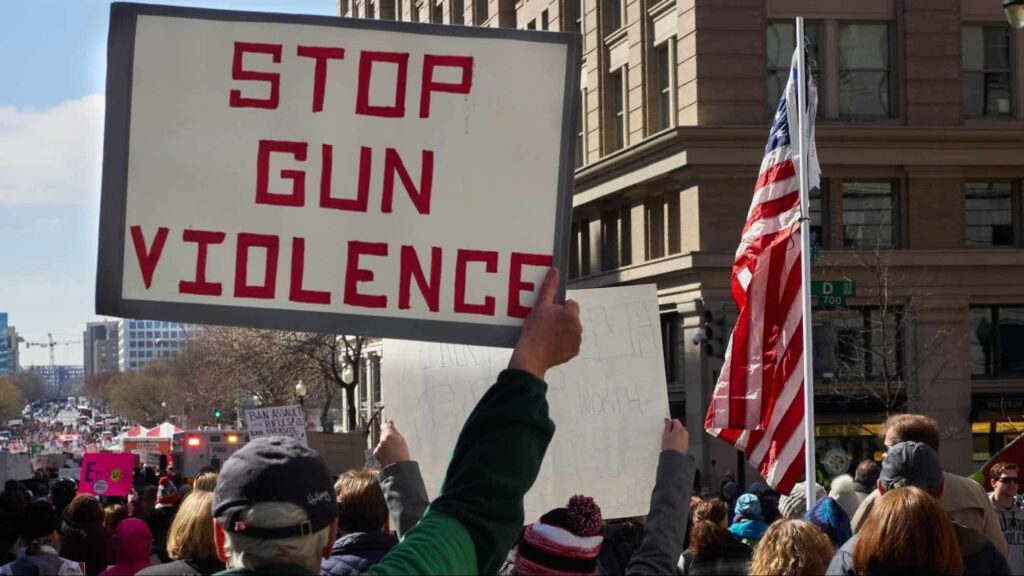 Like the police system, the U.S. handles gun policy by the state, while it's federally regulated in Canada.
Purchasing in Canada has a strict procedure. One must pass the required Canadian Firearms Safety Course before filing for an application.
After that, the applicant will have to wait for background checks and investigations before getting approved. There's also a validity period for the gun you purchase.
But in the U.S., the process is too simple. One can simply enter a licensed gun store, show an ID, fill up a form, purchase the gun, and walk out.
The Centers for Disease Control and Prevention (CDC) reported that America's firearm-related deaths from 2019-2020 increased to around 35%. And in over 25 years, 2020 had the highest gun homicide rate.
Canada has stricter gun control compared to the U.S., and we can see this in the data. According to Statista, firearm-related violent crime that was reported to the police was only 2.8% in 2020.
6. Canada vs U.S.: Climate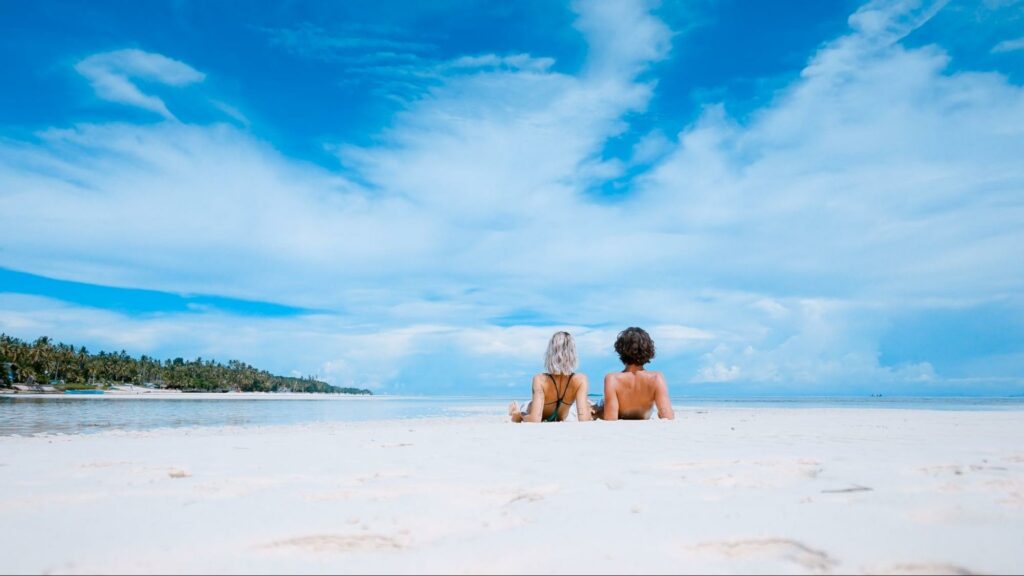 Even though Canada and the U.S. are neighbours, there is still a huge climate difference. Canada is located in the far north, which equals colder temperatures. 
Even the country's most famous sport is ice hockey. Some would say it's almost a religion and is widely known as Canada's national pastime.
In contrast, the U.S. has parts that are close to the equator. And this means some areas have a hotter climate, with most southern regions having a subtropical climate.
Moreover, the southeastern state of Florida is famous for its hot and humid climate. In addition, the city of Destin recorded its hottest temperature on June 18, 2022, at 38.8°C (102°F).
Canada is known for its long winters and dropping temperatures up to -15°C. So, if you prefer a milder or warmer climate, you may find yourself leaning towards the U.S.
Our Verdict: 
Choosing a country based on climate will ultimately depend on one's preferences. For a colder environment, Canada is the way to go. But keep in mind that Canadian winters are harsher and longer than in the U.S.
Meanwhile, the U.S. has cold and warm climates depending on the region. There are states perfect for those looking to perpetually live in a summer destination.
Our Final Verdict
Canada is better than the U.S. because of its affordability, more open immigration system, better healthcare, and low crime rate. But you'll have to pack many sweaters because of the colder temperatures.
Clearly, there are major differences between the two neighbouring countries of Canada and the U.S. But at the end of the day, choosing the best country depends on your preferences and situation.
FAQ about Canada vs. the U.S.