Categories >
Guides and Tips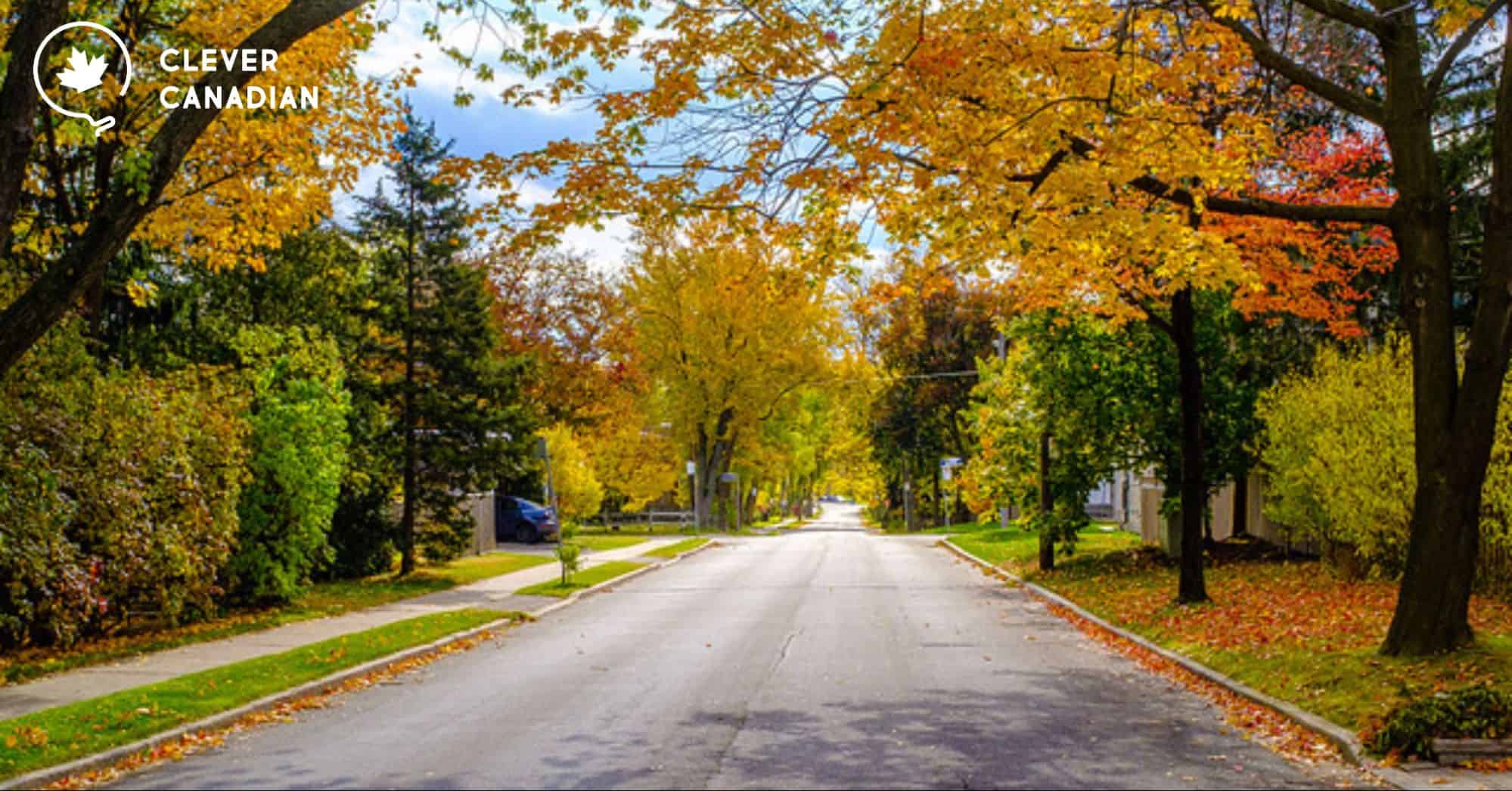 Top 10 Free Things to Do in Ontario
Ontario, a vibrant province rich in diversity and culture, is a treasure trove of activities that won't cost you a dime—yes, you can explore and revel in Ontario's stunning beauty without spending a penny!
Therefore, we have curated a list of free activities in Ontario that offer an enthralling mix of discovery, relaxation, and edutainment. So keep on reading!
Stroll through the Waterfront Toronto 
Website: http://www.waterfrontoronto.ca/ 
Address: 20 Bay St., Toronto, ON
Contact details: +1 416-214-1344
Operating hours:
Monday to Friday – 8:30 AM to 5 PM
Taking a leisurely stroll along the iconic Waterfront in Toronto is an absolute must-do, and honestly, it won't cost you a penny unless you decide to grab a bite. One of the first things you'll notice here is its stunning blend of natural beauty and modern architecture.
Plus, there's always some sort of public art installation to keep an eye out for. It's like having your own mini-public art tour—how cool is that?
This place isn't just for the eyes, though. The Waterfront is also a hub of local events and activities, so you might stumble upon a free concert, an art exhibit, or even a fitness class.
Local tip: If you're visiting on the weekend, add a trip to the Waterfront Artisan Market to your to-do list. You're in for a treat with the collection of handmade crafts, delicious local food, and much more.
Explore the Distillery District 
Website: https://www.thedistillerydistrict.com/ 
Address: 55 Mill Street, Toronto, ON
Contact details: +1 416-364-1177
Operating hours:
Monday to Thursday – 10 AM to 6 PM
Friday and Saturday – 10 AM to 8 PM
Sunday – 11 AM to 6 PM
The Distillery District was once home to the largest distillery in the world (hello, whiskey lovers!), but over the years, it has transformed into this incredible cultural and entertainment haven.
The red-brick heritage buildings are now home to boutiques, art galleries, coffee shops, and restaurants. Exhibitions, live performances, and festivals are a frequent sight here. Trust me, you don't want to miss out on any of that!
Of course, the ultimate pleasure of this place is simply enjoying the atmosphere. I mean, you can walk around, soak in the rich history, marvel at the artsy details, and bask in the laid-back environment all for free!
Local tip: You've got to check out the Love Lock installation—a perfect backdrop to immortalise your visit to this enchanting district with a selfie or two!
Visit the Ontario Legislative Building 
Website: http://www.ola.org/ 
Address: 111 Wellesley St W, Toronto, ON
Contact details: +1 416-325-7500
Operating hours:
Monday to Friday – 8 AM to 6 PM
Located in Queen's Park, Ontario Legislative Building showcases the rich heritage and fascinating history of Ontario. This Romanesque-style masterpiece, completed back in 1893, is still a fully functioning government building.
It offers free guided tours that delve into its beautiful architecture, art, and even the workings of the provincial government. These informative tours run throughout the year, so there's always a chance to gain an insider's perspective on this stunning location.
Local tip: Be sure to visit the building during the summer months when the outdoor garden's floral emblem display showcases the official flowers of all the Canadian provinces and territories.
Hike in Algonquin Provincial Park 
Website: http://www.ontarioparks.com/ 
Address: Ontario 60, Ontario
Contact details: +1 705-633-5572
Operating hours:
Algonquin Provincial Park, the oldest provincial park in Canada, is an adventurer's dream. There are trails for all experience levels, whether you're a beginner looking for a leisurely hike or an experienced trekker after a good challenge.
One of the best parts about hiking in Algonquin is the chance to spot some incredible wildlife. Oh, and you've got to stop for a moment to listen to the mesmerising calls of the loons—there's nothing quite like it!
Local tip: Visit the park in the fall to experience the stunning colours of the changing leaves—a breathtaking sight you don't want to miss!
Check out the ByWard Market 
Website: https://www.byward-market.com/ 
Address: 55 ByWard Market Square, Ottawa, ON
Contact details: +1 613-244-4410
Operating hours:
Sunday to Tuesday – 10 AM to 5 PM
Wednesday – 10 AM to 5:30 PM
Thursday to Saturday – 10 AM to 8 PM
Since its opening in 1826, ByWard Market has been a hub for great food, friendly vendors, and good times. The area spans four square blocks and houses all kinds of shops, restaurants, and bars.
Many of the buildings date back to the 19th century, and you'll even find the Bytown Museum—the oldest wood-covered stone building in Ottawa—located right in the market area.
Best of all, it's 100% free to explore, so you can enjoy the buzz without worrying about your wallet.
Local tip: ByWard Market transforms into a lively nightspot as the sun sets, with a variety of bars and clubs offering an energetic atmosphere, especially every Saturday.
Explore the Toronto Islands
Website:  https://www.toronto.ca/toronto-island-park/ 
Once you reach the Toronto Islands, you'll feel like you stepped into another world. There are even plenty of walking and biking trails that reveal all the beautiful nooks and crannies of these interconnected islands.
Although there's a small fee for the ferry, exploring the islands themselves is free. While you're at it, you'll also get to see some jaw-dropping skyline views unlike anywhere else!
And hey, if you're up for some adventure, there are tons of sports and recreational facilities available, like kayaking and volleyball!
Local tip: While heading to the Islands, try to catch a ferry early in the day to avoid long waiting lines and to score the best picnic spots!
Wander through High Park 
Website: http://www.highparktoronto.com/ 
Address: 1873 Bloor St W, Toronto, ON
Contact details: +1 416-338-0338
Operating hours:
Monday to Sunday – Open 24 hours
High Park is Toronto's largest public park, boasting endless green spaces, beautiful gardens, hiking trails, and even a zoo. You can spend hours exploring and never get bored!
If you're a fan of onsite attractions, the park has you covered! They've got a mini zoo, home to alpacas, bison, llamas, and more, and it's entirely free!
Plus, there are plenty of sports facilities if you're looking to break a sweat and playgrounds where kids can run around and have a blast.
Local tip: Don't forget to check out the rustic wood ovens at the Grenadier Cafe—they make amazing pizza!
Visit the Canadian War Museum
Website: https://www.warmuseum.ca/ 
Address: 1 Vimy Pl, Ottawa, ON
Contact details: +1 800-555-5621
Operating hours:
Monday to Sunday – 9 AM to 5 PM
The Canadian War Museum in Ottawa is yet another fantastic place to visit for free. Guess what? If you time it right, admission is completely free on Thursdays after 5 PM.
Who says learning can't go hand in hand with a great deal, right? One thing you'll notice right away is the museum's unique architecture.
And while wandering through, you can't miss the mesmerising Regeneration Hall—a sombre, yet beautifully designed space featuring a stunning view of the Peace Tower.
Apart from the engaging exhibitions, the Canadian War Museum offers various events and programs throughout the year.
Local tip: Don't miss out on visiting the Memorial Hall—a small, yet powerful room containing the headstone of Canada's Unknown Soldier from World War I. It's a quiet and thought-provoking space to reflect and pay respects.
Take a self-guided tour of Niagara Falls
Website: https://niagarafalls.ca/ 
Niagara Falls isn't just about the falls themselves, though. Soak up the beauty of the landscape along the Niagara Parkway, often referred to as the "prettiest Sunday afternoon drive in the world" by Winston Churchill.
When you need a breather from all that walking, make sure to hit up Queen Victoria Park—there's no entry fee here either!
You can just relax amidst beautifully manicured gardens, and catch enchanting views of both the American and Horseshoe Falls. If you time your visit just right, you might even witness some stunning firework displays right over the Falls!
Local tip: Be sure to stick around until the evening, when the falls are illuminated in an array of mesmerising colours.
Explore the Bruce Peninsula National Park
Website: https://parks.canada.ca/pn-np/on/bruce 
Address: Tobermory, ON
Contact details: +1 519-596-2364
Operating hours:
Monday to Sunday – 9 AM to 5 PM
The Bruce Peninsula National Park is this gorgeous chunk of rugged nature tucked between Georgian Bay and Lake Huron. Offering towering cliffs, emerald forests, and crystal clear waters, this place is a paradise for outdoor enthusiasts.
The park is home to the legendary Grotto—a sea cave filled with sapphire blue waters. Besides all the marvellous natural sights, the park offers plenty of activities to keep you busy like hiking, bird-watching,  and snowshoeing.
Local tip: Plan your visit on weekdays to avoid the crowds, especially during the peak months. You'll enjoy your exploration of this natural gem much more when it's peaceful and quiet.