Categories >
Guides and Tips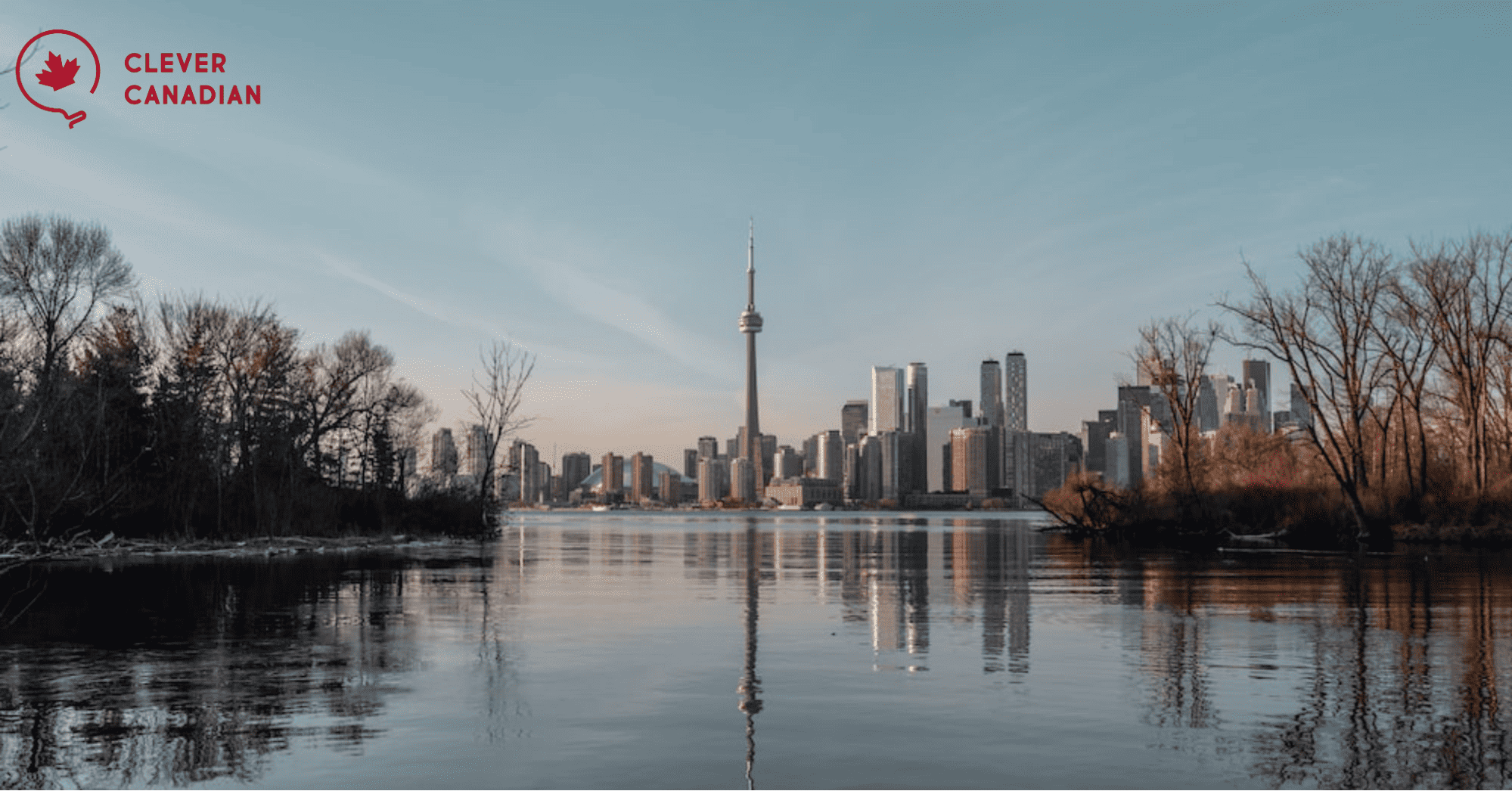 The Top 10 Things Ontario Is Known For
It is no surprise that Ontario is packed with a head-spinning mix of unbelievable natural beauty, thrilling cityscapes, kick-butt cuisine, and a tapestry of cultures so diverse and vibrant, you'll feel like you've globe-trotted in a single day.
I'm talking hella awesome sights like Niagara Falls, the laid-back cosmo vibes of Toronto, and rustic wonders like Algonquin Provincial Park. Ready to dig in and discover why Ontario should be your next must-see destination? Awesome!
Below, you'll find a list of the top things Ontario's known for. It's going to be a wild ride, so buckle up and read on.
Niagara Falls
Website: https://niagarafalls.ca/
Niagara Falls isn't something you can just watch from the sidelines; it's something you experience, something that consumes you—every wave and spray. The Falls are more than just a wonder of nature; they're pretty much a metaphor for the city's vibe.
With casinos pulsating with neon lights, kick-ass restaurants lining up the streets, and adventure parks that'll give you an adrenaline kick like no other, there's hardly a dull moment in Niagara Falls.
Boat cruises bring you face-to-face with the thundering falls—a not-to-be-missed experience, believe me—and the Clifton Hill area, with all its glitz and glamour, makes for an electrifying stroll. It's not just the kids who will love it here; adults will find plenty of action too!
From marvelling at the butterfly conservatory or the aviary to sipping on some fine wines at Niagara-on-the-Lake, there's a rich tapestry of experiences that fold and unfold with each Niagara visit. Mate, you won't just see Niagara Falls; you'll live it!
Local tip: Don't shun the hype; the Hornblower boat tour is definitely worth a try—it's the closest you can get to the heart-throbbing action of the falls!
Toronto
Toronto isn't just a city; it's a platform for one heck of an urban adventure! You can start your journey up high—way up high—from the top of the CN Tower.
The sweeping views of urban sprawls blending into blue horizons are right up there on the 'things you'll always remember' list. Oh, and do you dare to stand on the glass floor?
But the city isn't just about architectural marvels. It's a foodie paradise where you can savour cuisines from around the globe. Whether it's street food or five-star dining, Toronto pulls out all the stops to make your taste buds dance.
The city comes alive after sundown—just hit up any of the vibrant neighbourhoods, like the Entertainment District or Queen Street West, and you'll see what I mean. It's a city that parties as hard as it works!
Local tip: Visit the Kensington Market on a Sunday; it's car-free and filled with vibrant colour, music, and delectable food options.
Ottawa
Alrighty, let's head over to Ottawa, the capital city. I know, I know—you're thinking government buildings, political chit-chat, and men in suits. But there's more to Ottawa, my friend.
First off, the architecture will blow your mind! Gothic spires, stately towers, and grand edifices—it's like the city is telling a story through its bricks and stones. Parliament Hill, for example, is an absolute show-stopper.
Ever fancied strolling down a UNESCO World Heritage Site? Well, the Rideau Canal is right there for you, turning into the world's largest skating rink in winter.
Yeah, Canadians know how to turn almost anything into an excuse for fun! Don't even get me started on the museum scene here.
Whether you're an art aficionado, a war history buff, or a science geek, Ottawa will keep you engaged with its robust line-up of museums. And then there's Byward Market, an open-air shopping district with a buzzing ambiance and mouth-watering food stalls.
Local tip: While in Ottawa, try to catch the changing of the guard ceremony on Parliament Hill; it's free and quite a spectacle!
The Great Lakes
Welcome to the Great Lakes of Ontario, pals. These five beauties—Lake Ontario, Lake Erie, Lake Huron, Lake Superior, and Lake Michigan—hold more than a fifth of the planet's freshwater (talk about hydrating the world!).
These lakes aren't just enormous water bodies; they're more like lively, pulsating communities, each with a personality of its own. They're the ultimate playground, too!
Think swimming, fishing, boating, and just lazing around while soaking in the turquoise serenity. In summer, the lakes are all about sun-kissed fun, and in winter, they transform into icy, snow-kissed wonderlands.
Whether you're making a splash, casting a line, or simply enjoying a picnic by the shore, these lakes will leave you in awe. Each of these lakes has gorgeous towns around their coasts that are waiting to be explored.
Local tip: While at the Great Lakes, don't forget to try out the Lake Erie perch at a local fish fry. The taste will make you drool every time you think about it!
Algonquin Provincial Park
Website: http://www.ontarioparks.com/
Address: Ontario 60, Ontario
Contact details: +1 705-633-5572
Operating hours:
Monday to Sunday – 9 AM to 5 PM
Beneath the metre-thick ice in winter or amid the riotous colours in fall, Algonquin is all about that off-grid life. Dominated by maple and pine trees set around a patchwork of lakes, this park is an outdoorsy person's paradise!
Whether it's carrying your canoe over ancient portage routes or pitching a tent under the stars, Algonquin offers an experience that feels like a step back into Canada's bushwhacking past.
If you're really quiet and a little lucky, you might get a glimpse of the park's resident wildlife. Moose slurping water at the lake's edge? Yep, you could see it.
A black bear rustling through the bushes—that too!
Local tip: Experience Algonquin's wild side by camping overnight. Just remember to keep your food moose and bear-proof!
Canadian Cuisine
If there's one thing that's going to make you feel at home instantly in Ontario, it's the food. Each mouthful screams of personality, culture, and a whole lotta flavour!
From classic poutine drowning in gravy and cheese to tourtiere pies that scream of comfort, Ontario's culinary offering is as varied as its landscape. You haven't truly had breakfast until you've drizzled fresh local maple syrup on your pancakes.
Just go any place, and you'll find menus brimming with local produce ranging from freshwater fish straight out of the Great Lakes, seasonal berries, to Ontario-grown corn on the cob.
Of course, let's not forget the sweet finish—butter tarts, folks! Buttery pastry filled with a gooey mix of butter, sugar, and eggs—the Canadians sure know how to bake a good tart.
Local tip: Step outside the mainstream eateries and explore the local farmers' markets and food trucks in Ontario—let the foodie adventure begin!
Stratford Festival
Welcome to the Stratford Festival, pals—a theatre spectacle like no other. Nestled in the charming city of Stratford, this annual celebration of theatre is a melting pot of talent, passion, and downright brilliant performances.
Shakespearean drama, contemporary plays, musical theatre—the Stratford Festival stages them all. Heck, even Justin Bieber was discovered here in Stratford!
If that's not a testament to the city's vibrant artistic scene, I don't know what is. The town practically buzzes with actor-spotting, pre-show picnics, and post-play debates.
And it's not just about watching plays; you can get into the thick of it. You can deck up in Elizabethan garb at the festival exhibition, attend a playwriting workshop, or even chat with actors at a post-show Q&A.
Local tip: Try to take in a performance at the stunning Festival Theatre, but don't underestimate the playhouse charms of the Avon, Tom Patterson, and Studio Theatres!
The Thousand Islands
Website: https://visit1000islands.com/
Address: Leeds and Grenville United Counties, ON
Contact details: +1 315-482-2520
Operating hours:
Winter Season (October 10th – December 31st) and (January 1st – May 16th):
Tuesday to Saturday – 10 AM to 12 PM, 1 PM to 4 PM
Spring Season (May 17th – June 24th):
Monday to Sunday – 9 AM to 12 PM, 1 PM to 5 PM
Summer Season (June 28th – September 3rd):
Monday to Sunday – 8 AM to 7 PM
Fall Season (September 7th – October 9th):
Monday to Sunday – 9 AM to 12:30 PM, 1 PM to 5 PM
Hey, have you heard about the Thousand Islands? Picture this: a vast waterway studded with over 1,800 islands, each offering a unique experience!
You've got wild, uninhabited isles, some with lavish mansions, and some just home to a lone picnic table. The Thousand Islands offer a great mix of chill and thrill.
You can go on a leisurely boat cruise, fish in the clear waters of St. Lawrence, or rip across the waves on a jet ski. And for those of you who like to dive deep (literally!), there's some fantastic dive sites here too!
If you're more of an on-land type, there's plenty for you too. Hiking trails, golf courses, bike rides—and let's not forget the picturesque towns dotting the coastline!
Local tip: Boldt Castle on Heart Island is a 'must-see' when you're in the Thousand Islands. And if you dare, take the haunted tour!
Ontario Wine Country
Alright, wine lovers, brace yourselves, because we're headed to the Ontario Wine Country! Ontario is where grapes strut their stuff, converting sun, soil, and loving care into some fantastic vinos!
The Niagara Peninsula and Prince Edward County are where the wine magic happens. With over 100 wineries, each producing distinctive, award-winning wines, this is a wine-tasting paradise.
The scenery? Rolling vineyards stretch as far as the eyes can see, with vines laden with succulent grapes and a quiet, easy elegance that only a vineyard can possess.
Just go and take a tour through the wineries, walk the vineyards, chat with the passionate winemakers, and, of course, sample some of the region's best wines. Reds, whites, and the world-famous Icewine—your taste buds are in for a ride, folks!
Local tip: Put aside some time for a wine tasting tour in Niagara-on-the-Lake; it's been named the world's best wine region to visit by the readers of USA Today!
Multiculturalism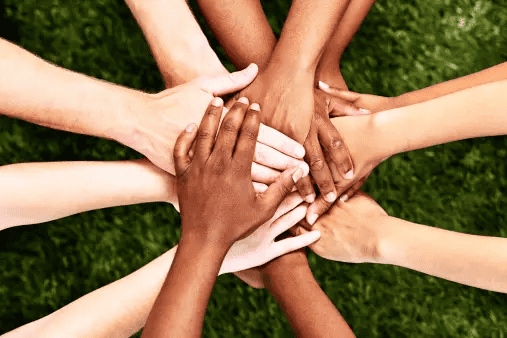 If you're thinking Ontario's all about forests, falls, and great food (which it is, of course), you've missed something truly beautiful! Yup, I'm talking about multiculturalism.
Ontario is home to over 200 ethnicities. This diversity makes Ontario a cultural kaleidoscope.
The traditions, languages, cuisines, and arts of numerous global communities are woven seamlessly into the Canadian fabric here, and let me tell you, it's truly beautiful!
The effervescent Chinatown, the sizzling Little India, and the vibrant Koreatown—Ontario's urban centres are dotted with vibrant pockets of global cultures. A culinary tour across these neighbourhoods is like a fast-tracked global gastronomic tour!
Moreover, you can mingle with the locals, join in the numerous cultural festivals, like the Caribbean Carnival or Taste of the Danforth, and try your hands (or rather, your palate) on diverse cuisines.
Local tip: Embrace the multicultural spirit of Toronto by attending any one of its numerous cultural festivals; it's fun, enlightening, and yes, delicious!
---