Categories >
Guides and Tips
Top 10 Safest Cities in Canada
Canada is one of the safest countries in the world, making it a popular place for tourists. In 2021, it had a Crime Severity Index of 73.7, slightly dropping to 0.3% from the previous year. Despite that, it remains one of the safest locations to visit.
What are the safest cities in Canada?
The top 10 safest cities in Canada are the following:

In general, Canada has many safe cities due to its lower crime rates compared to other North American countries.
We compared the crime rates in Canada's cities based on several factors: violent crime, property crime, and drug crimes. Additionally, we included the residents' safety perceptions, especially when walking alone.
So, keep on reading if you want to know why these are the safest places in Canada!
| | |
| --- | --- |
| Canadian City | Crime Severity Index |
| Barrie | 45.91 |
| Quebec City | 48.58 |
| LaSalle | 20.69 |
| Blainville | 31.66 |
| Burlington | 23.95 |
| Oak Bay | 28.70 |
| Lévis | 27.05 |
| Ottawa | 50.18 |
| Saguenay | 50.19 |
| Lakeshore | 21.78 |
1. Barrie, ON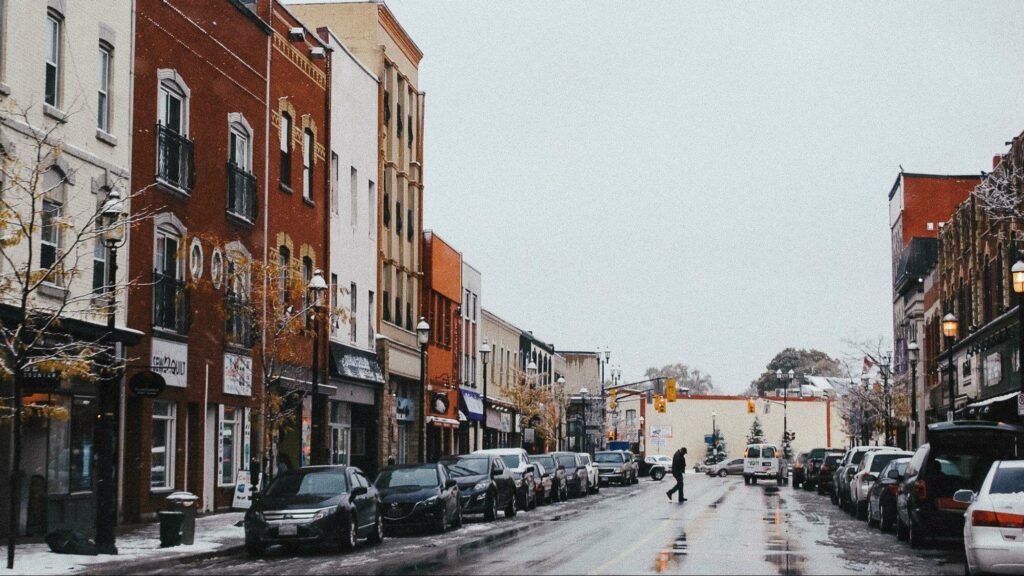 Barrie, located in the extended region of Southern Ontario's Greater Golden Horseshoe, is one of the safest cities in the country. It even ranked as the 5th safest in Canada.
In 2021, it had an overall crime severity index of 45.91, a slight increase of almost 2% from the previous year.
Despite having a crime index of 50.30 in 2020 for police-reported violent crimes, it's still low considering the pandemic crisis, especially compared to Winnipeg's 154.8.
Furthermore, only 439 households in 2021 had police-reported break-ins out of a population of 147,829. And according to Numbeo, it has a low level of residents worrying about getting robbed.
As another way to keep the neighbourhoods safe, the City Council endorsed a Community Safety & Well-Being Plan for 2021-2024. Various organizations will cooperate with the community and lead the 15 action plans to address several city risks.
In addition, Barrie has a strong sense of community, and many residents are accepting of newcomers. These qualities make it one of the most desirable places in the country.
2. Quebec City, QC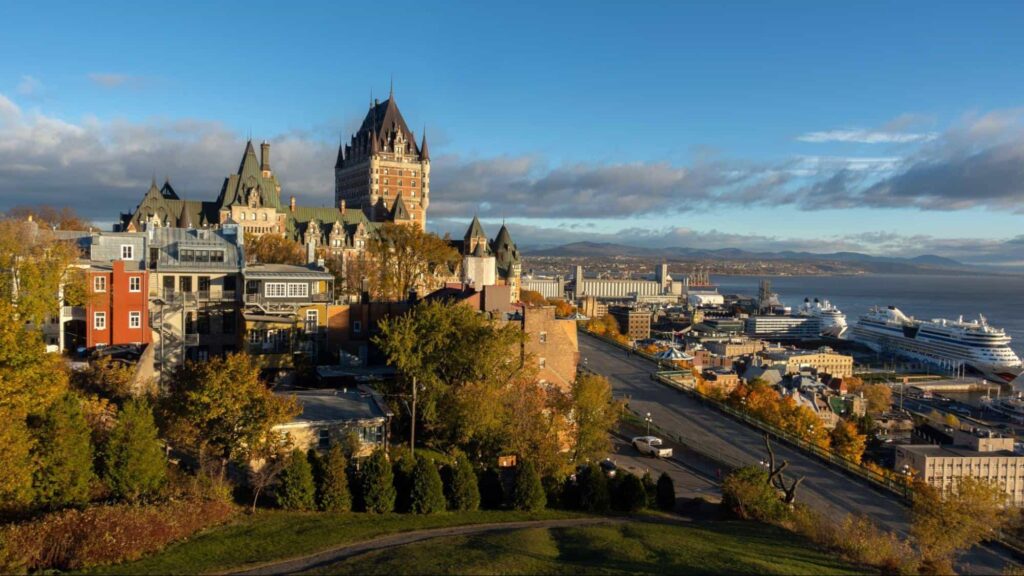 Considered a popular tourist destination, Quebec City offers picturesque views and beautiful buildings with rich histories.
Quebec City is also one of the safest places in North America. It has a crime severity index of 48.55, making it one of the lowest crime rates in Canada.
It's known as a safe location for travelers, even solo ones. According to Numbeo, its residents have very low levels of worry about property crimes.
Moreover, many residents feel extremely safe walking alone in the city, even at night. Numbeo's gathered data resulted in a safety index of 83.76 as of January 2023.
In addition, it has a very low average of people worrying about discriminatory attacks. And since many people find Quebec City an attractive place to visit, tourists with different ethnic backgrounds can feel safe.
Between 2019 to 2020, it had a -1 decrease in robbery, attempted murder, and homicide. And along with British Columbia, it had record decreases in incidents of impaired driving due to alcohol and drugs.
These factors and the beautiful winding streets of Quebec City make it one of the best options for people visiting Canada. But considering that French is the primary language, communication can be challenging.
3. LaSalle, ON
LaSalle has an incredibly low crime index of 20.69, making it one of the safest cities in Canada. It has a violent crime severity index of 14.24 and 22.97 for non-violent crimes.
Despite having a small population of 32,721, it's one of the largest communities in Essex County. In fact, many families choose to build their homes in LaSalle because of its family-oriented environment.
The tight-knit community adds to the safe and vibrant atmosphere, too. Since 2020, it has had a stable crime index with minimal changes.
Its CSI is even lower than the national index by 72%, making many people feel safe walking around the many parks LaSalle offers.
4. Blainville, QC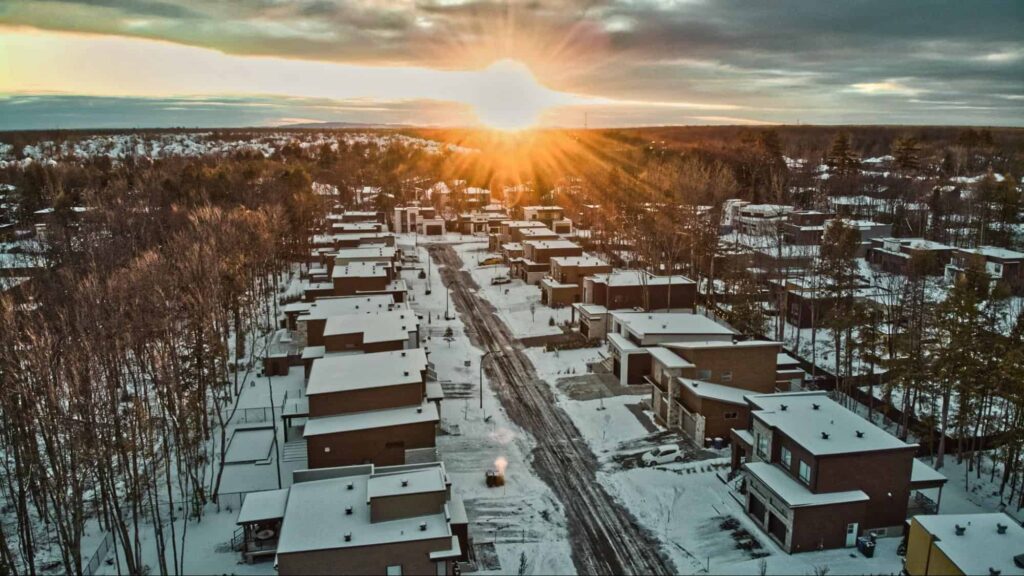 Quebec is already known as one of the safest provinces in the nation, and many of its cities are some of the safest, too. Blainville, one of Wuebec's safest places, has a low Crime Severity Index of 31.66.
Moreover, it has a violent crime severity index of 41.75. Despite the 18.46% increase from the previous year, it still remains a low score.
Additionally, it's 42% lower in crimes compared to Quebec. In fact, total crimes in Blainville are 65% less than the national average, making its residents and visitors feel safe.
Although there are cons to living here, as with any other city, the overall safety trumps the lack of entertainment in Blainville. For more attractions, it's good to know that you can hop on a car to Montreal, which is just 45 minutes away – without traffic.
5. Burlington, ON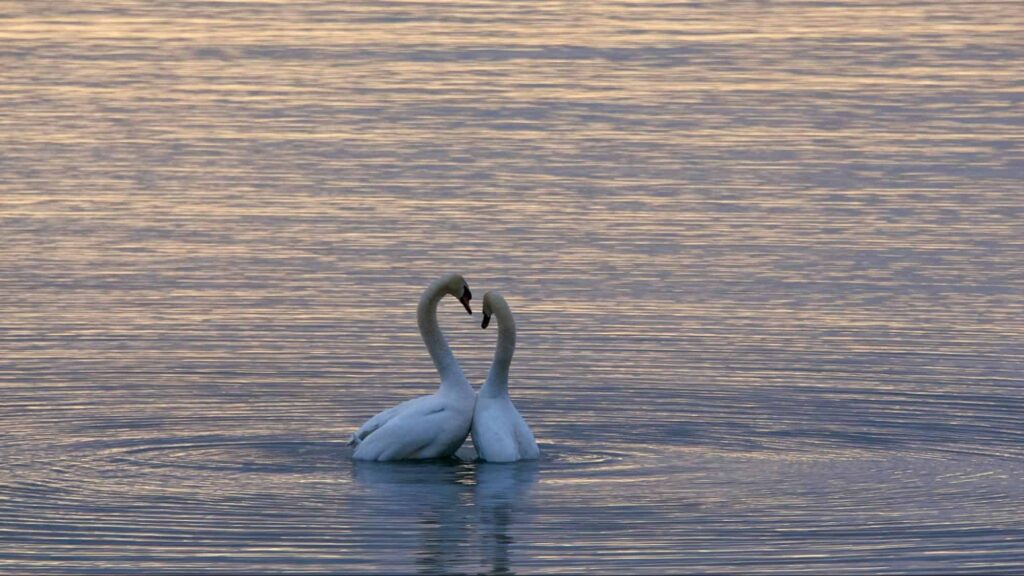 Known for the Royal Botanical Gardens, Burlington has become a famous attraction for Canadians staying in Ontario. There are many areas to explore for tourists without worrying about safety.
It's due to its low crime index of 23.95. Since 2020, the city's crime index has remained stable with only minor changes.
According to the survey by Numbeo, most of the crimes have low levels, resulting in its residents feeling safe hiking in the city. In addition, the property crime rate remains low, and only a small percentage of contributors are worried about getting mugged.
Considering that Burlington is one of the safest cities in Canada, many visitors can feel at ease checking out its many attractions.
6. Oak Bay, BC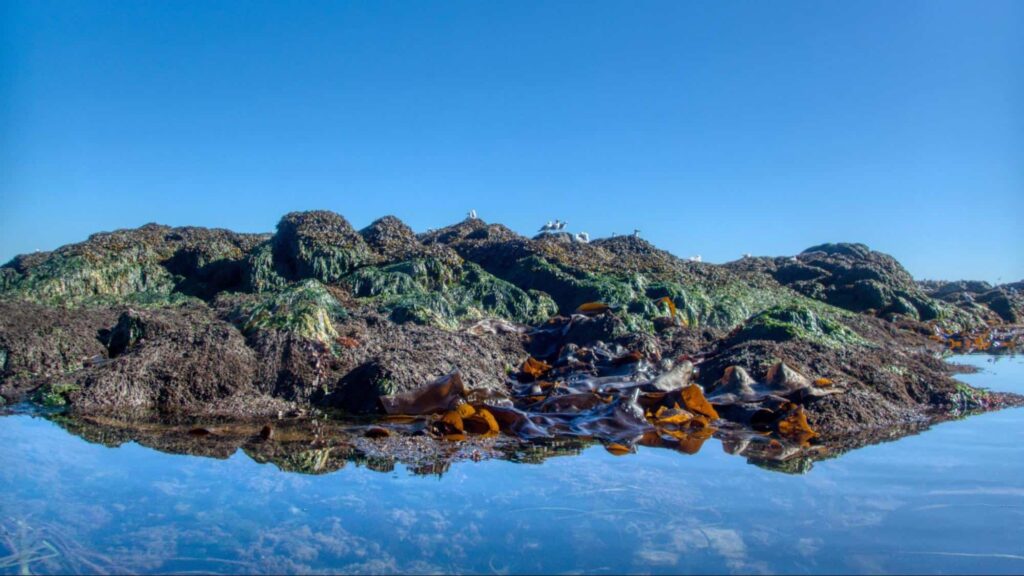 Oak Bay is an affluent suburb in British Columbia. It's even considered the most expensive neighbourhood in Victoria.
In 2020, Oak Bay ranked as one of Canada's least dangerous places. Maclean's – a current affairs magazine – wrote an article called "Canada's Most Dangerous Places 2020," where Oak Bay was the 236th least dangerous community.
Clearly, this ranking shows how safe it is to visit or build a life there, considering the list consisted of 237 places.
In 2021, it had a CSI of 28.70. And despite having a higher crime index (which is still low compared to other cities) in 2019, it has remained low since then.
The main concern for people who want to live in Oak Bay is the high housing costs. But the advantage is that it's a safe place to walk or jog outside, and the beautiful heritage houses offer stunning views.
7. Lévis, QC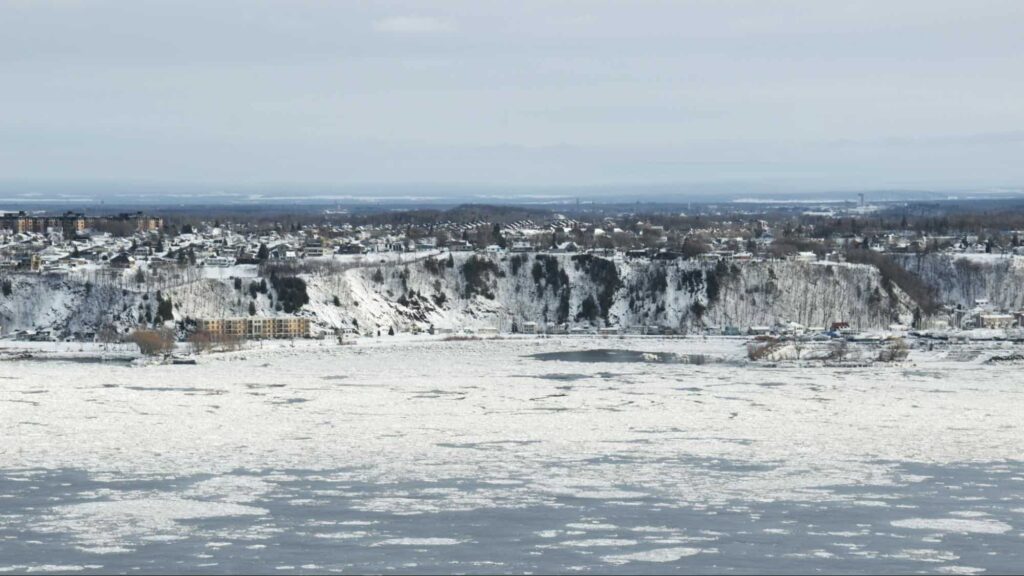 Quebec is one of the safest provinces in Canada, which is why it's not surprising that Lévis has a crime severity index of 27.05. Also, there was only a 1.58 year-over-year percentage change, which is low despite a slight increase.
Lévis has a good standing in safety. Its 2017 crime index was 32.94 but has continuously dropped year after year.
Its affordability results in a low violent crime index of 18.78. In addition to that, it can be difficult to buy hard liquor in Lévis, which results in fewer alcohol-related crimes.
Moreover, a crime index lower than 20 is considered a very low level. So, visiting or living in Lévis can be a good choice for families because not much crime happens in the area.
8. Ottawa, ON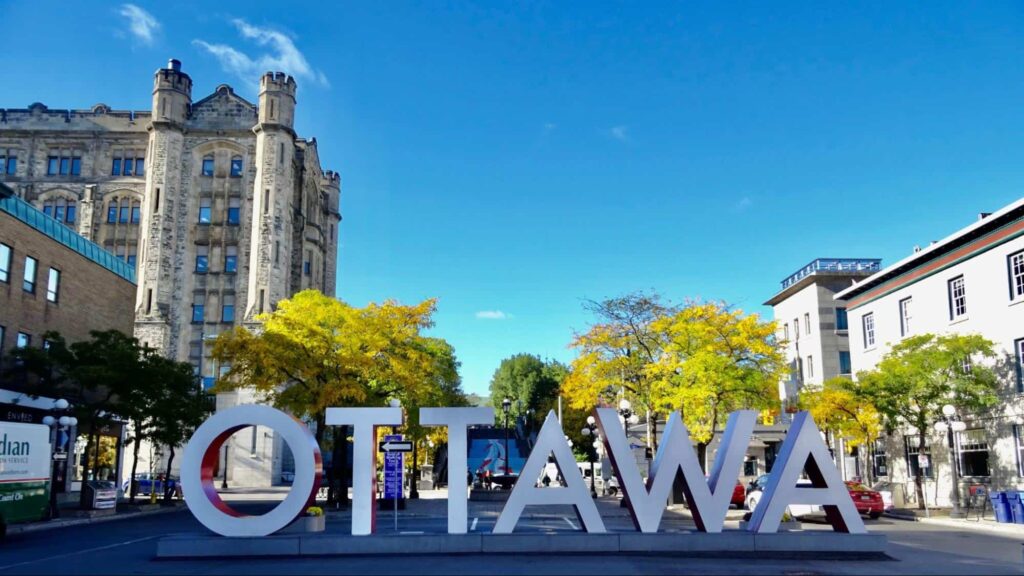 Ottawa, Canada's capital city, has a crime severity index of 50.18. Although it's higher than other safe cities in the country, it's important to consider that Ottawa does have a significantly higher population of 1,017,449.
Furthermore, the city's crime rate percentage goes up and down each year. The highest crime index in the last five years was in 2019, at 58.69.
Additionally, the police received 377 reports of hate crimes in 2022. They documented that it was 13% higher compared to the previous year.
Moreover, most crimes happen in densely populated areas. The police reported that two downtown wards received the most crime reports in the city.
Even so, Ottawa is considered one of the safest cities in Canada despite being a large metropolitan area with an extensive population.
9. Saguenay, QC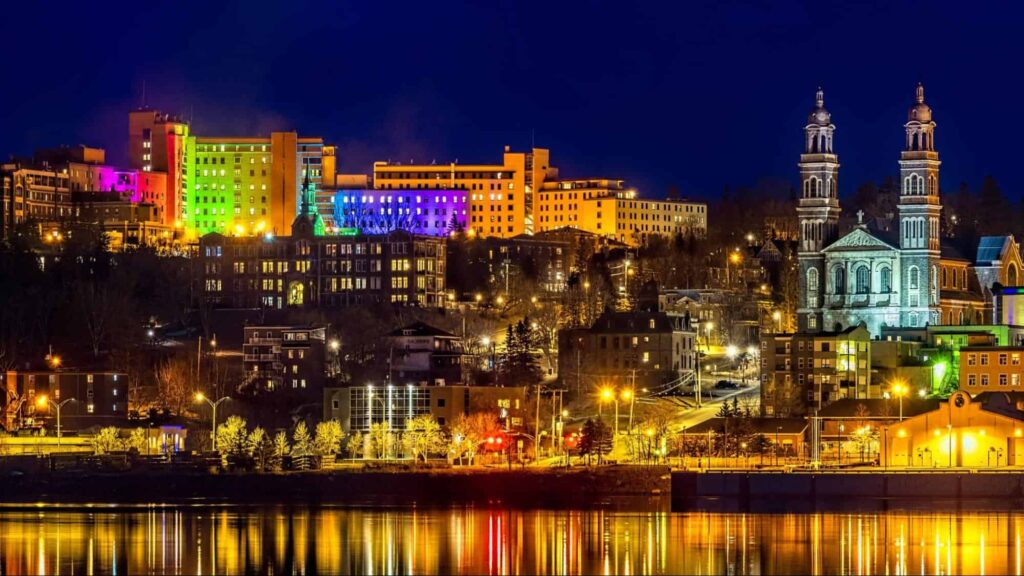 Saguenay has a crime severity index of 50.19, almost the same as Ottawa.
According to Numbeo, its residents don't worry too much about being attacked.
In 2018, Statistics Canada reported that the police received 2,997 crime incidents per 100,000 residents. Although it sounds like a lot, it's 9% lower than Quebec's reports.
In addition, many of them feel safe walking alone in the daytime and nighttime. As a matter of fact, there were only 1.2 incidents per 100,000 residents of hate crime.
Moreover, there was a low homicide rate in 2018, with only one victim during that year. These statistics make Saguenay a safe place to live, and there are plenty of outdoor activities for visitors, even for solo travelers.
10. Lakeshore, Ontario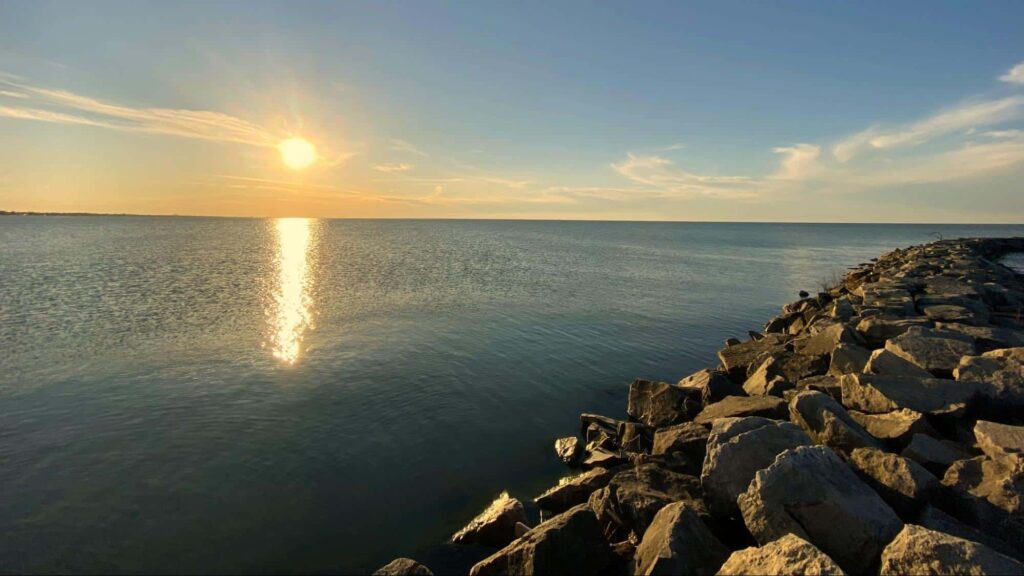 Lakeshore is one of Canada's safest places to live. It's also one of the faster-growing communities in the Essex region of Ontario.
With a population of 40,410, it has a low crime index of 21.78. And that's despite it being one of the most populated areas in Essex County.
Additionally, violent and non-violent crimes are on the low levels, too. Its index rates are 20.30 and 22.26, respectively.
However, it did have a massive change compared to 2020. That year, the crime index was 27.75, a -21.51 percentage change from this year.
Even though there were big gaps year after year, Lakeshore still continues to have one of the lowest crime rates in Canada. Impressively, it has remained at low levels consistently for over five years.
FAQ about the Safest Cities in Canada