Categories >
Guides and Tips
Alberta vs. Ontario: Which City Is Better for Living In?
Canada is a big country that offers many opportunities. Two famous provinces that people choose to move to are Alberta and Ontario. So, if you're still deciding where to move, we've got the answer for you!
Is it better to live in Alberta or Ontario?
Alberta is a better province to live in due to its low taxes, high median income, and low housing prices. Although Toronto offers many job opportunities being a business and financial hub, it has higher prices in most aspects than Alberta.
Alberta vs Ontario
Category
Winner
Recap
Cost of Living
Alberta
Alberta has more affordable housing and basic utilities.
Tax Rates
Alberta
Alberta pays the lowest taxes in Canada.
Job Opportunities
Tied
Both offer plenty of job opportunities due to Canada's labour shortage.
Education System
Tied
Alberta and Ontario provide high-quality education.
Weather
Tied
Both provinces have extreme weather changes.
Quality of Life
Alberta
Alberta ranked high in the life satisfaction survey
Read on as we compare the two provinces so you can decide the best option based on your lifestyle!
Alberta vs. Ontario: Cost of Living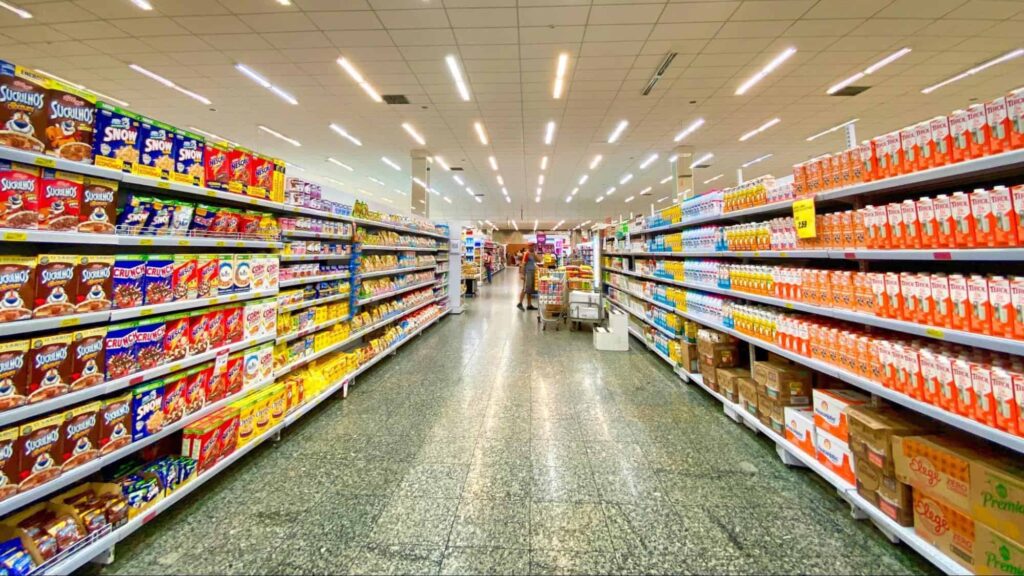 Monthly living costs depend on one's lifestyle and location. Although Alberta generally has low taxes, the basic utilities and food prices vary greatly depending on the city.
For instance, Edmonton and Calgary will have pricier food, clothes, and utilities than St. Albert and Lethbridge. And the same goes for Ontario, with the Greater Toronto Area costlier than other cities in the province.
Unfortunately, due to inflation and the pandemic, Canada has continued to see an upsurge in food prices.
In fact, the 2023 Food Price Report predicted that this year, Canadian families would need to add $1,000 for food (particularly for families of 4).
As a result, many families are looking for discounts and nearly-expired products to stretch their weekly budgets. To add to that, many have had to purchase store-brand products because those cost less than the usual famous brands.
Moreover, Alberta saw the highest rise in food costs compared to other Canadian provinces. According to Canada's Food Report 2023, Alberta had a 10.8% increase in 2022 from the previous year.
In contrast, Ontario only had a rise of 10.4%. Although it's a slight difference, Canadians will particularly feel it in their weekly groceries and monthly bills.
(↑) means an above-average food cost increase, while (一) means average food cost increase
Factors like gas prices, transportation, labour shortage, and low supply have driven up many grocery items.
Comparing the living costs in Alberta and Ontario's capital cities, Edmontonians will generally need to shell out more money for weekly grocery runs than those in Ontario.
Although Toronto pays higher in basic utilities, considering it's an expensive city, Alberta's harsh winters mean its residents will have increased heating bills for months.
To give you a better idea, the table below shows the monthly payments for a family of four (2 parents and 2 children) in Toronto and Edmonton.
| | | |
| --- | --- | --- |
| Category | Toronto | Edmonton |
| Food Cost | $1,591.67 | $1,729.67 |
| Basic Utilities* | $3,814.75 | $2,143.33 |
| Car Cost | $577.92 | $525.33 |
| Childcare | $2,500.00 | $1,850.00 |
Data gathered from
WOWA
*includes rent, electricity, phone, and internet
For some, it's surprising that Toronto pays less than Edmonton for food. But it's the high costs of transportation and fuel surcharges that affect Albertans' weekly grocery runs.
Another advantage that Alberta has is the low average housing prices, which are significantly lower than Ontario's. Some detached homes in Toronto are double or triple the price than those in Edmonton and Calgary.
The table below shows the average property costs in the following cities, which shows the Greater Toronto Area has the most expensive price.
Average Property Prices
Location
Average Prices
Greater Toronto Area, ON
$1,038,668
Edmonton, AB
$370,068
Hamilton, ON
$750,601
Calgary, AB
$511,944
Data gathered from
WOWA Toronto
and
WOWA Alberta
Despite expensive homes in the Greater Toronto Area, it's housing market is extremely appealing. There are still multiple bids for homes, even with high mortgage rates.
Further, rental rates continue to rise, with some increasing up to 25%. As a result, many families in Toronto are struggling to rent or purchase their own homes.
Some even had to move to a different area in Ontario to try to find an affordable home, or face homelessness.
Our Verdict:
Alberta has a higher cost of living than Ontario.
Alberta wins ever so slightly because, despite the rising food prices, other aspects offer more affordability. Childcare, housing, and basic utilities are cheaper in Alberta than in Toronto, allowing its residents to save more money in the long run.
Alberta vs. Ontario: Tax Rates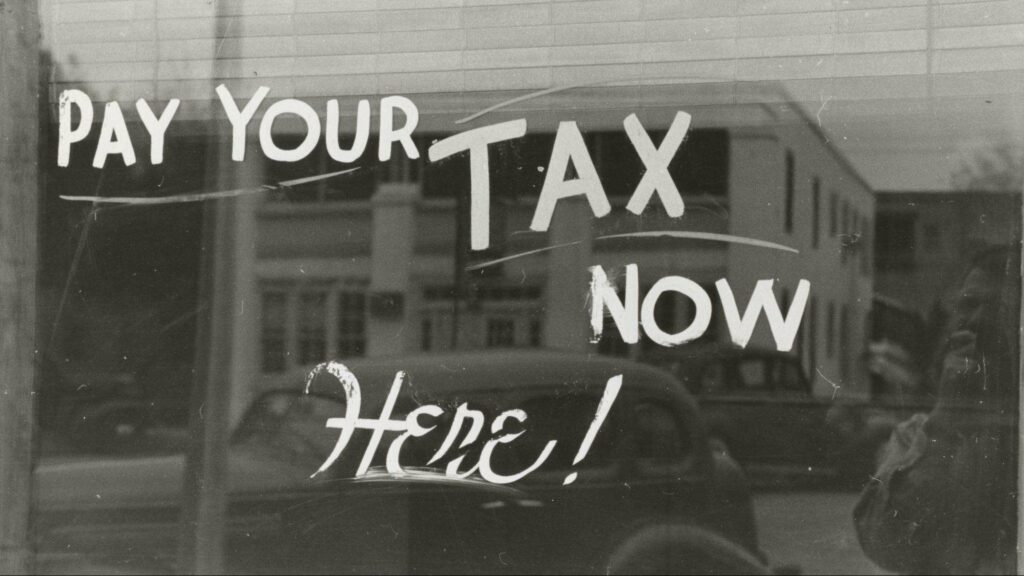 Alberta is known in Canada for having the lowest tax rates. Having one of the largest oil reserves in the world means it can rely on its oil revenues.
So, how does Alberta have a lower tax rate than other provinces? It's because its residents don't pay a Provincial Sales Tax (PST).
Despite the Government of Alberta's 2015 increase in personal tax rates, it still maintains its Canadian record of having the lowest taxes.
It's due to having to only pay for the Gross Sales Tax (GST), compared to Ontario's combination of the GST and PST, called the Harmonized Sales Tax (HST).
Consequently, Albertans only pay 5% compared to Ontario's 13%. That's a big jump that affects day-to-day costs.
Our Verdict:

Alberta trumps Ontario when it comes to tax rates. The residents of Alberta pay the lowest tax rate in Canada, other than Yukon, Nunavut, and the Northwest Territories.
Job Opportunities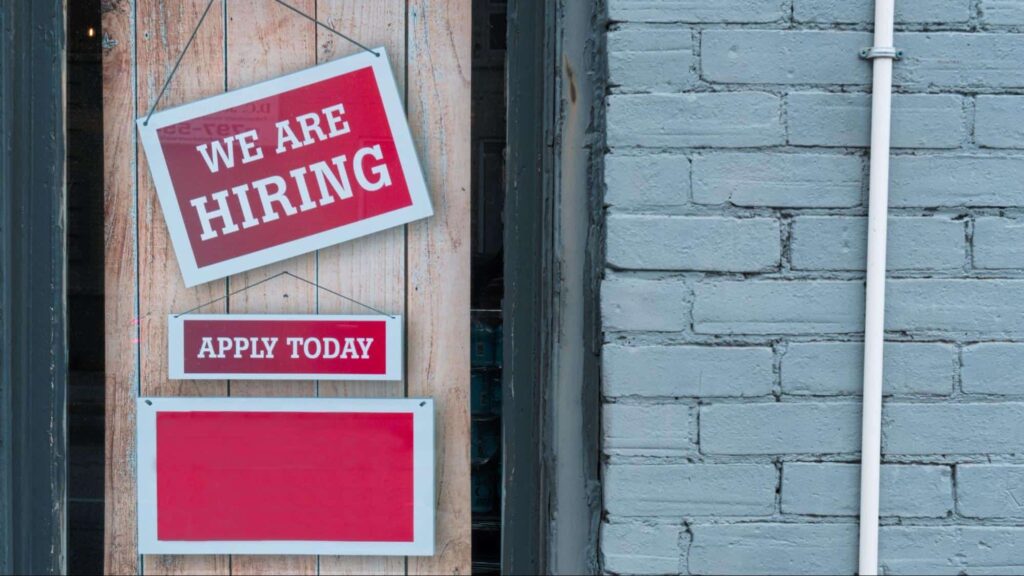 In general, Canada is facing a labour shortage. Both Ontario and Alberta are looking for more workers to join various sectors.
As a matter of fact, the federal government has announced that it wants to accept 500,000 immigrants per year by 2025. That's a total of 1.5 million newcomers!
Moreover, Canada's facing an ageing population problem. Statistics Canada forecasts that there will be more than 87,000 centenarians by 2065.
Because many senior citizens are going into retirement year by year, the work sector needs to add more employees to keep companies afloat. Therefore, this will significantly impact the housing, healthcare, home care, and transportation sectors.
All provinces have a 2% or higher percentage of people aged 85 and older, except Alberta. Thus, Alberta isn't facing an ageing population as significant as other provinces.
Despite that, the prairie province still needs more workforce for construction, healthcare, retail, and other labour jobs. Meanwhile, Ontario needs more people in IT, human resources, and retail sectors, among others.
Here's a list we've compiled of some of the most in-demand jobs in Ontario and Alberta from the data gathered from Immigration Canada.
Employment Opportunities
Ontario
Alberta
• Software Engineers
• Sales and account representatives
• Retail salespersons
• Customer representatives
• IT analysts
• Food and beverage servers
• Administrative assistants
• Registered nurses
• Drivers
• Heavy equipment operators
• Physicians
• Software developers
• Food and beverage servers
• Healthcare Specialists
The labour shortage has allowed Ontario and Alberta to offer many employment opportunities, same with the rest of the country. Both also have immigration systems that are based on skills and work experience.
Alberta vs. Ontario: Average Income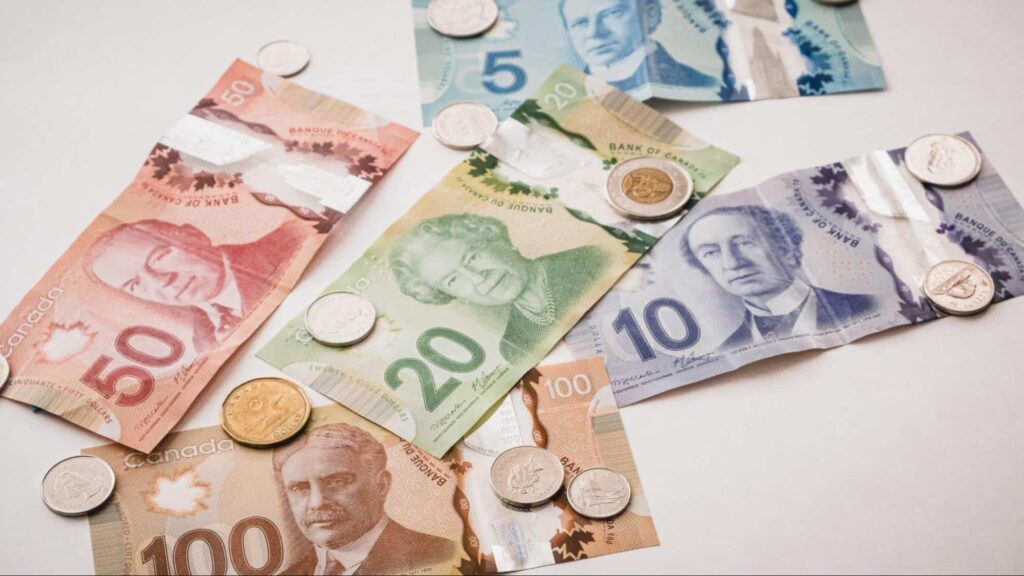 Regarding income, Alberta is known for having one of the highest averages in Canada. The many employment opportunities and the high income make Alberta an attractive place to live.
In 2020, Alberta saw a decrease in the average income due to low oil prices, which is Alberta's largest industry. Despite that, residents of Edmonton and Calgary still managed to earn $10,000 more than the average household income in the country.
The table below shows the average income in Alberta and Ontario. However, this can still change depending on the industry, job position, company, and city.
Average Yearly Income 2022
Alberta
$80,449
Ontario
$80,322
Our Verdict:
For immigrants looking for job opportunities, both Ontario and Alberta offer many options in different sectors. So, these two provinces are excellent choices for those looking for employment, considering Canada's labour shortage.

But Alberta has the highest average income, which attracts many immigrants to the prairie region.
Alberta vs. Ontario: Education System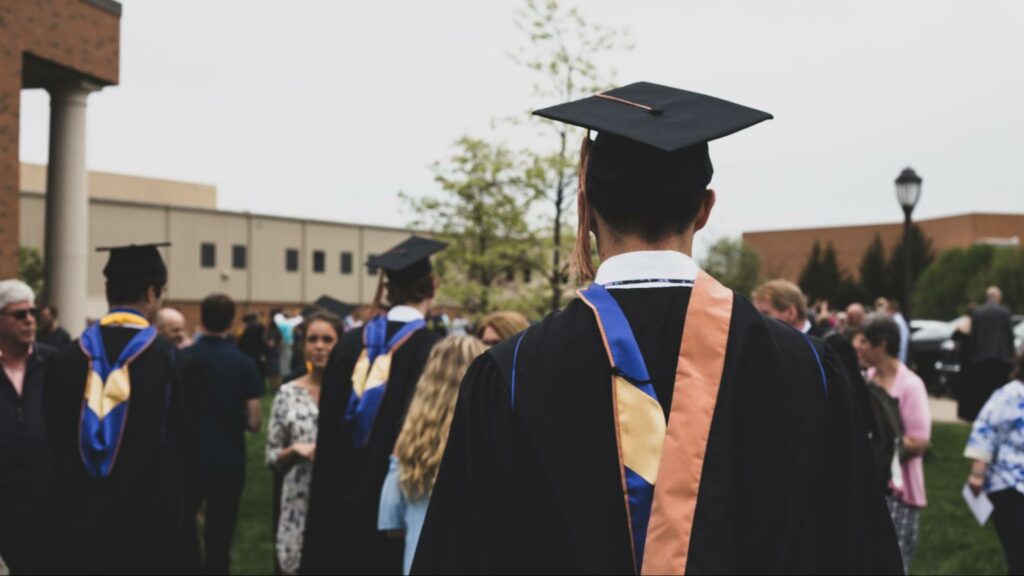 Canada is well-known for having a great education system. In fact, U.S. News reported in 2022 that Canada is the 3rd best in the world for education.
It's one of the most popular destinations for international students due to the many universities with good standings, offering many opportunities to its students.
A good reason why Canada has a good education system is due to the support and funding from the government. In fact, the country spends more than 5% of its GDP on education.
But the best university in Canada, according to the QS World University Rankings 2022, is in Ontario – the University of Toronto. Meanwhile, two Albertan universities made the top ten in the country – the University of Alberta and the University of Calgary.
In the table below is the list of universities in Ontario and Alberta that made Canada's top ten list.
| | | | |
| --- | --- | --- | --- |
| World Ranking 2022 | Canada Ranking 2022 | University | Location |
| 26 | 1 | University of Toronto | Toronto, Ontario |
| 126 | 5 | University of Alberta | Edmonton, Alberta |
| 235 | 10 | University of Calgary | Calgary, Alberta |
Ontario, the most populous province in the country, has 23 public universities, 24 colleges, and over 200 registered private career colleges. Meanwhile, Alberta has eight public universities and seven private colleges.
Despite Alberta having two universities in the country's top ten list, Ontario offers many attractive school choices and degree programs. In addition, Toronto is a popular choice for many students.
Furthermore, new job applicants can boost their resume from the mixture of activities and lectures that one can get from enrolling at a university in Canada.
Although Ontario is a popular choice for many students, particularly Toronto, Alberta offers cheaper average tuition fees. And both Canadian citizens and international students can apply for financial aid and scholarships to lessen the tuition fee.
Average Tuition Fee 2022 – 2023
Ontario
Alberta
Canadian Undergraduate
$7,920
$7,221
Canadian Graduate
$9,385
$7,143
International Undergraduate
$45,242
$29,610
International Graduate
$27,149
$16,833
Ontario and Alberta both offer quality education, making them winners on which has the best education system. Since the country is well-known for its top universities, studying anywhere in Canada is a good option for many international students.
Our Verdict:
Ontario and Alberta are tied for this category. Both offer quality education, universities ranked as some of the best, financial aid, and scholarships. But for those looking for more affordable tuition fees, Alberta is the best option.

In contrast, Ontario has many choices for top universities. It's also one of the popular choices for students due to the location and many degree programs.
Alberta vs. Ontario: Weather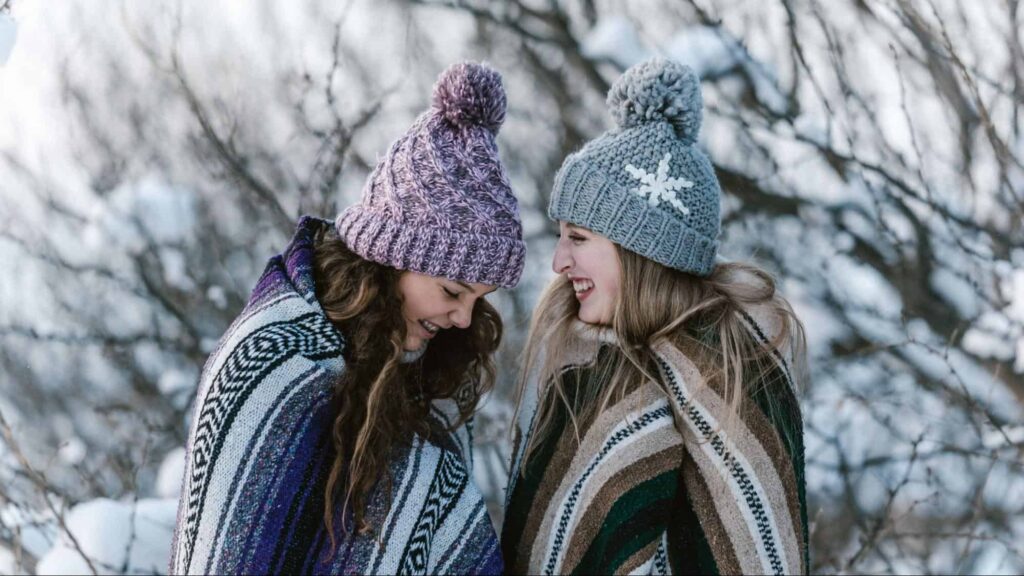 Canada is a cold country, which means that both Ontario and Alberta will have generally cold climates.
Alberta is generally colder than Ontario. Summer weather can get to 20°C to 25°C (68°F to 77°F) but can get up to the high 30s. Meanwhile, winter months (particularly January and February) can get as low as -30° to -40°C (-22 to -40°F).
Meanwhile, Ontario's summer gets above 20°C (68°F) and is typically above the 30s. It can get hot and humid but is usually warm and comfortable.
But in the end, temperatures will depend on the area or city you live in, considering Canada's the biggest North American country. For instance, Torontonians can experience wind chills, too, despite Alberta usually getting more snow.
With the climate changing, Alberta and Ontario have been experiencing extreme weather changes. And sometimes, cities can break their own climate records in a single month.
If you live in a warm climate and want to move to Ontario or Alberta, you'll definitely need to bundle up (and save some money to pay for heating) because Canadian winters can get harsh, sometimes dangerously so.
Due to climate change, Ontario and Alberta have continued to experience extreme weather changes, some deadly for people without homes.
Because of this, summers can get harsh, too. Ontarians and Albertans will experience extreme heat and humidity, which seem to get worse year after year.
Our Verdict:
Ontario and Alberta's climate is typically cold since Canada is a cold country. But due to climate change, both provinces continue to experience extreme weather changes, whether during the summer or winter.
Alberta vs. Ontario: Quality of Life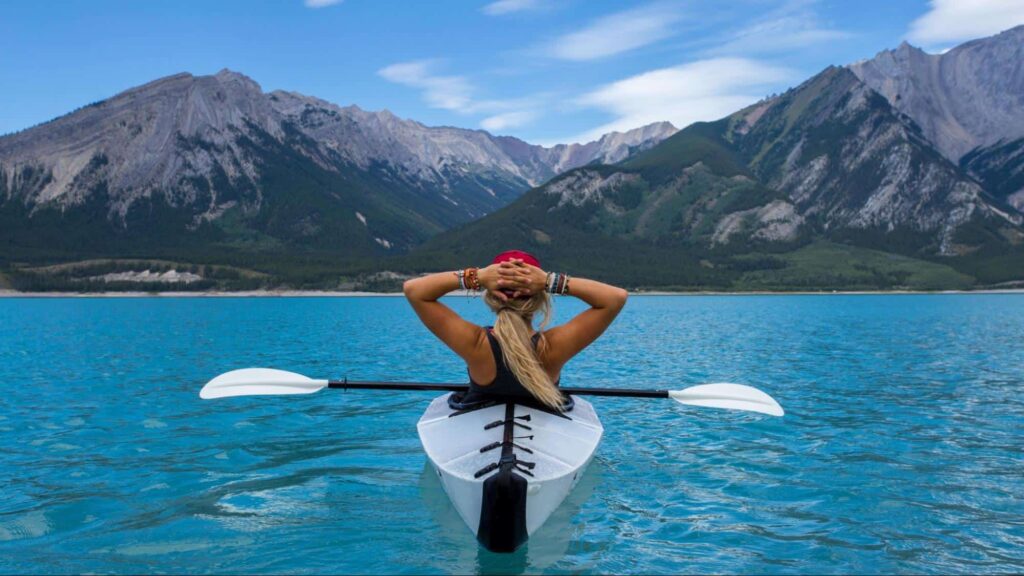 Canada is a happy country. In fact, it ranked 15th in the World Happiness Report 2023. Although stress levels rose in 2020 and 2021, Canadians still managed to stay happy and satisfied with life.
According to Statistics Canada, the province with the highest percentage of life satisfaction is Newfoundland and Labrador, with a score of 61.7%. Alberta has a score of 52.2%, while Ontario is at 48.4%. That's quite a gap, albeit slightly.
The methodology is by measuring life satisfaction from 0 to 10. Here, 0 is ranked as "very dissatisfied," while 10 is "very satisfied."
The table below shows the life satisfaction in Alberta and Ontario on the highest levels of 9 to 10.
Life Satisfaction Q1 2022
Alberta
Ontario
Men
52.7
49.6
Women
51.6
47.2
Total, all persons
52.2
48.4
Data gathered from
Statistics Canada
When moving to a different province, quality of life will depend on how one views their life. Some factors that affect this are day-to-day activities, health, income, and fulfilment.
But in Canada, Albertans are happier and more satisfied in life than Ontarians. Add to that the beautiful mountains, rivers, and glaciers make many Alberta residents have a high quality of life.
All in all, Alberta has low taxes, high median income, beautiful natural resources, and many job opportunities. These factors make many residents of the region happy, which in turn, significantly adds to their quality of life.
Our Verdict:
Alberta has a better quality of life. Its people ranked high in the life satisfaction survey compared to the residents of Ontario.

Moreover, it has high wages, low taxes, employment opportunities, and natural resources, which adds to the level of happiness.
Our Final Thoughts
Alberta and Ontario offer many opportunities and benefits. But in the end, Alberta is the better province to live in because of the low taxes, high wages, and job openings in many sectors.
Although Ontario offers many employment opportunities, it's more densely populated than Alberta, which can affect day-to-day life for working people. Also, Alberta is a younger city than Toronto, which makes the ageing population not a problem in the region.
FAQ about Alberta vs Toronto: The Better Province to Live In